If you run a small or medium sized enterprise (SME), then these are uncertain times. With the sterling dropping and the national minimum wage rising, and accessing bank finance threatening to slip out of reach, very few businesses are feeling sure-footed about their bottom line.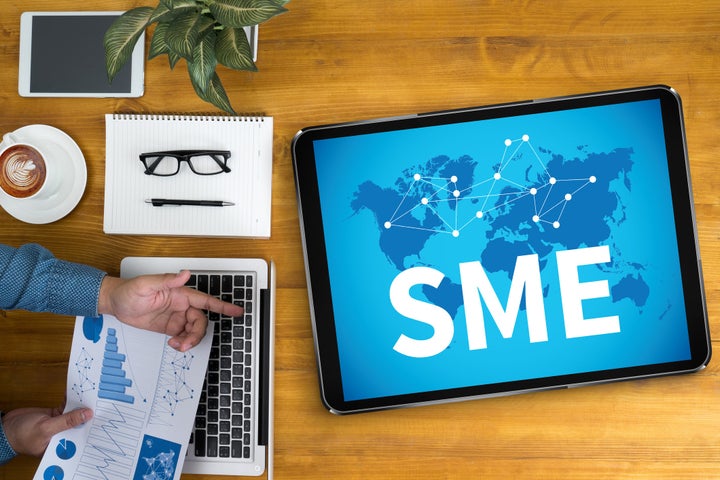 In fact, research by market analysts East & Partners shows only one in five SMEs had implemented a risk management programme ahead of the EU Referendum, concluding that now "around two thirds of small businesses in the UK are exposed to currency volatility".
Here's some comforting news: you're not alone. The Department for Business Innovation & Skills found 99% of UK companies are made up of small businesses, with around 50% of the nation's GDP produced by SMEs, who account for 60% of all private sector employment.
"For at least two decades, small businesses have been the UK's engine for job creation, innovation and growth," points out John Glencross, the Director General of EISA. "The climate for these enterprises in the UK remains hugely positive. Going forward, they will play an ever stronger role in driving the UK economy. If anything, they are also potential beneficiaries of a cheaper currency."
The optimism is refreshing, but, at a time when European cities are lining up alongside New York, Hong Kong and Singapore in their bid to replace London as the FinTech capital of the world, with some banks openly admitting to relocating their European hub away from the UK, and major EU members making no bones about making passporting difficult for UK businesses, what SMEs need is not more promises, but practical solutions.
An innovative response to the issue comes in the shape of WUEDGE, Western Union's ground-breaking digital platform designed specifically to enable SMEs to trade internationally with confidence and ease. By creating a virtual trading arena for businesses to connect, the free technology platform eases the stress Brexit has placed on actual location.
So instead of being left alienated by Brexit, SMEs will now have access to the same technology as large corporations and multinationals in order to revolutionise and transform the way they work.
WU EDGE enables businesses to create a network profile to be discovered so they can expand their global footprint. It allows trading partners to interact in real-time, with seamless online payments.
Managing payments, from invoices to settlement, takes up time and resources, all of which can lead to delays in accessing cleared funds. WU EDGE holds money in local currency to make and receive real-time payments without the need for a separate foreign currency account. For free.
In addition, the Cash Flow and FX Risk Management tools and support network offered by WU EDGE mean you can measure the payables and receivables risk, control the cost of foreign exposure, and manage cash flow easily.
Related