After more than three years of false starts and shifting deadlines, the UK left the EU at 11pm on 31 January.
If you've got a holiday in the pipeline, you might be wondering how the big change will impact your travels. The good news is that we've got until 1 January 2021 before any changes come into effect.
Before your holiday:
Official government advice is that in order to visit Europe after 1 January 2021 (for a holiday or business purposes, including meetings, charity work, touring art or music) you will need to do these four things before leaving the UK:
- Check your passport has at least six months left before it expires.
- Get travel insurance which includes healthcare provisions.
- Check you have the right driving documents if hiring a car.
- Organise travel for your pet (you'll have needed to do this at least four months before departure).
What does this actually mean?
Passports
Anyone travelling will need to have at least six months left on their passport from the day they travel, and the passport must be less than 10 years old (even if it has more than six months left on it). This might mean you need to renew your passport earlier than intended or else you won't be able to travel to most EU countries – or Iceland, Liechtenstein, Norway and Switzerland. However, these changes do not apply to travel to Ireland.
The government website has a passport checker tool so you can make sure your documents are valid for your destination. If you do need to renew your passport, the process usually takes three weeks, but be aware you'll have to pay a premium if you need it sooner.
Visa
If you're a tourist, you won't need a visa for short trips to EU countries, Iceland, Liechtenstein, Norway and Switzerland. You'll be able to stay for up to 90 days in any 180-day period. If you're staying longer, you may need one.
You may need one if you plan to stay for longer, to work or study. It's best to check each country's travel advice page for information on this.
Travel insurance
From 1 January 2021, your European Health Insurance Card (EHIC) will no longer be valid. The government says it is "particularly important" you get travel insurance with the right cover if you have a pre-existing medical condition (many policies exclude this). You can find a guide on how to book the right travel insurance for you here.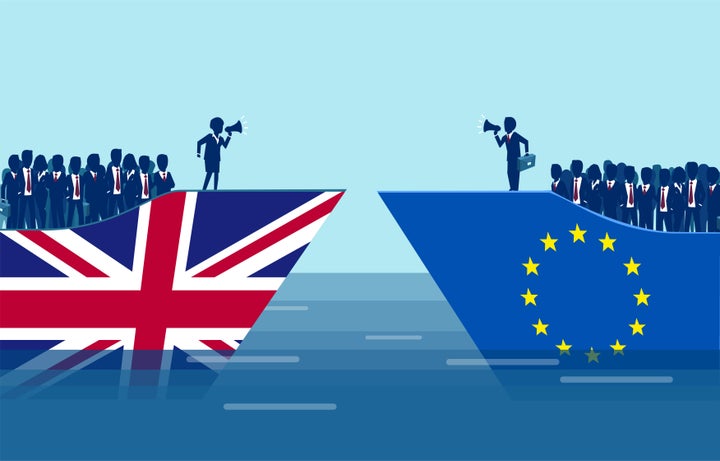 Driving abroad
The government says you'll need extra documents to drive abroad as of next January. You will need an International Driving Permit (IDP) at the cost of £5.50 to drive in some countries (you can check on the Post Office website if you need one).
If you're taking your own vehicle you'll also have needed to contact your insurer a month before you travel to get a 'green card'. Take this with you when you go on holiday – it essentially acts as proof that you have insurance. Those towing a trailer or caravan will need two – one for each vehicle. You will also need to display a GB sticker on your car.
If you are hiring a car you shouldn't need a green card as your rental should include insurance cover from the car rental company.
Flights
When arriving at passport control after 1 January 2021, the government says you should be prepared to queue in a different channel to normal (non-EU) and may have to wait longer to get through border control. But airport security procedures will not change for direct flights to and from the UK.
At border control you may need to show a return or onward ticket for your trip. You may also be asked to prove you have enough money for your stay.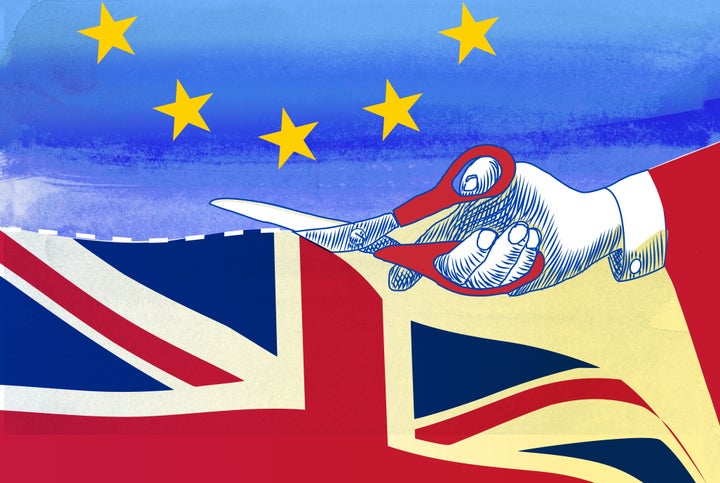 Other travel
The government predicts flights, ferries and cruises, the Eurostar and Eurotunnel, bus and coach services will all operate as normal. Check for updates with your individual tour operator.
Money
The value of the pound dropped after the referendum as a result of the uncertainty. While the pound regained some of its former value after the December election, economists told HuffPost UK it remains uncertain what will happen now, with some noting that it may drop again. There can be no guarantees, so it's best to get your currency ordered as soon as possible – and don't wait until the airport departure lounge.
You'll need to declare cash of £10,000 or more after Brexit (or the equivalent in another currency) if you take it between the UK and any other country.
Duty free
The government warns customers that some duty-free rules will temporarily change and you'll only be able to buy tax-free tobacco or alcohol if you're going through ports, airports or international train stations – or are on board ships or trains from the UK. This guidance does not apply to bringing goods from Northern Ireland to Ireland.
Phone tariffs
As of 1 January 2021, the 'roam like home' deals, which UK phone users have come to love for not charging us extra when we use data abroad, will no longer be valid.
Check with your phone operator to find out about any roaming charges you might get from 1 January 2021.
A new law means that you're protected from getting mobile data charges above £45 without you knowing. Once you reach £45, you need to opt in to spend more so that you can continue using the internet while you're abroad. Your phone operator will tell how you can do this.
Update: This article originally stated that these changes would come into effect after 31 January 2020. We have updated to reflect that the changes will come into effect as of 1 January 2021, as now stated on the government website.