Dust off your trainers: a new study of 8,000 people found those who run socially as part of Parkrun are generally happier than the rest of the population.
Parkrun is a weekly 5km run which takes place in various parks across the UK. Events are free to attend, open to everyone and easy to get involved with.
New research by Glasgow Caledonian University and commissioned by Strava found an overwhelming majority (89%) of people completing Parkrun feel that it has made them happier, with 80% saying the activity motivated them to exercise throughout the week.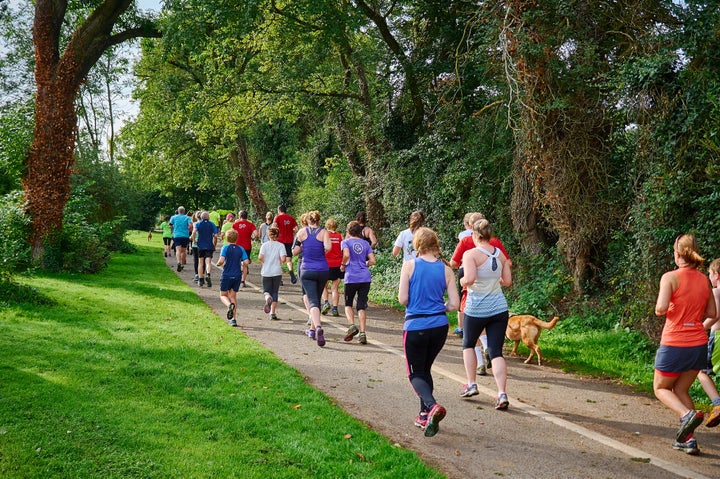 Happiness was measured using the Oxford Happiness Questionnaire, which scores on a scale of one (unhappy) to six (extremely happy).
Participants scored an average of 4.4 on the Oxford Happiness Scale, compared to the average score of the general population, which is 4.
The study backs up a 2017 survey, which found an increasing number of healthcare professionals are prescribing Parkrun to boost the nation's health.
Ian Young, an Invictus Games competitor who lives with PTSD, said he enjoys the social aspect of parkrun, as you can meet new people; while stroke survivor Rachel Farrant enjoys the freedom.
The 27-year-old suffered a stroke nine years ago which left her unable to see, walk or feed herself, but has since made a full recovery. She previously told HuffPost UK: "I really like the nature - the trees, the horses. I'm running through the woods and it's all enclosed, and then suddenly I come out into this wide open space and I feel like I'm flying. It's the best."
Related