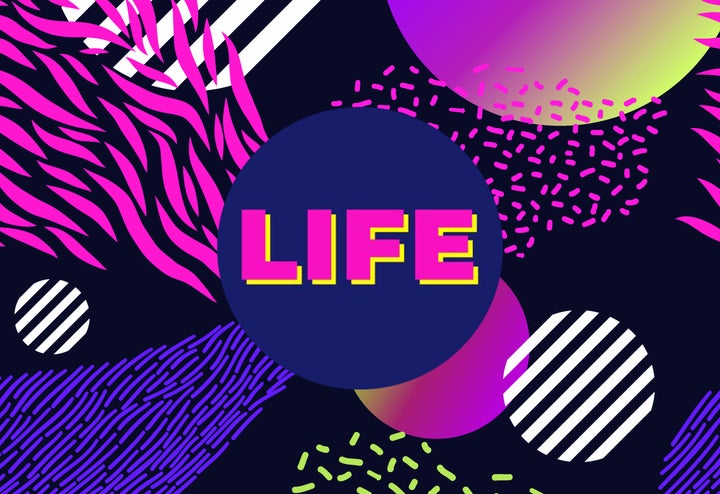 Welcome to your new Life. Well, your new HuffPost Life. You might notice we've got a new design, which we hope will make our articles more pleasurable to read and easier to navigate. But we've also refreshed our approach to Life journalism, and renewed our focus on stories that help you make sense of your life and figure out the way you'd best like to live it.
We know the internet is full of people telling you how you should be living – often by suggesting super expensive products or regimens that are impossible if you've got a job, a commute, a family, friends or an average kind of budget. We roll our eyes at that 'advice' as much as you do: which is why we don't give it.
Instead, we want to share the inspiring experiences of people who've done challenging, revealing, sometimes astonishing things, and explore issues and subjects that have a direct impact on many of our lives – whether that's suggesting smart ways to live a greener life, finding products that really deserve your cash, or asking parents for the hacks, tips and advice that actually work for them.
HuffPost has always taken mental health seriously, because we know our readers do too. So we'll continue to consider wellbeing in terms of physical and mental health, write about issues such as depression, anxiety, stress and lesser-known (and often stigmatised) mental illnesses, and tackle those under-reported areas such as women's health, where clear information or reading about your experiences can be rare.
Over the past year, we've also been asking people for their experiences of cyberflashing – when you're sent a sexual image over Apple Airdrop or Facebook Messenger without your consent. Many have shared their stories with us, and we'll persist in our reporting in this area.
But while sometimes life is serious – at other times it is completely hilarious. As well as the tough stuff, at HuffPost Life we also love to write about the things that make us snort with laughter, and the moments of pure, wonderful love that our relationships and kids can bring us.
You can rely on our sex and relationships coverage to be truthful and sometimes eye-opening – and our parenting journalism to reflect the joys and occasional horrors involved in bringing children up to be good people. From our brilliant birth diaries series where readers share their moving (sometimes wince-inducing!) stories of labour, to that time your kid called you fat.
And when it comes to how you should spend your money, we want to help with timely edits of the best of the high street, food and travel, alongside the sometimes surprising products we can't live without, and honest reviews of everything from period pants to reusable coffee cups.
But this week on HuffPost Life we're concentrating on the thing everyone spends ages talking about, but not enough time doing – sleep. For HuffPost Life's Sleep Edition, we asked the team's night-owl to swap her routine with our resident early bird to see what they learned from each other, and our resident insomniac to review a pillow that's meant to help you drop off.
Still to come: we'll be taking a detailed look at whether an obsession with tracking our sleep is actually making us get less kip; reviewing all the different ways to force yourself awake in the morning, and sharing the most WTF things parents have done because of sleep deprivation. Check back for new articles.
I hope you enjoy the new HuffPost Life, and if you have ideas for articles we should publish, or would like to share your experience or story with us, we'd love to hear from you. Get in touch by emailing us at uklife@huffpost.com.