The Downton Abbey star had viewers wondering whether he'd enabled a filter function as he appeared via Zoom on the BBC magazine show on Wednesday.
Hugh has now addressed "filter gate", as he called it, jokingly revealing that seven surgical procedures were behind his youthful appearance.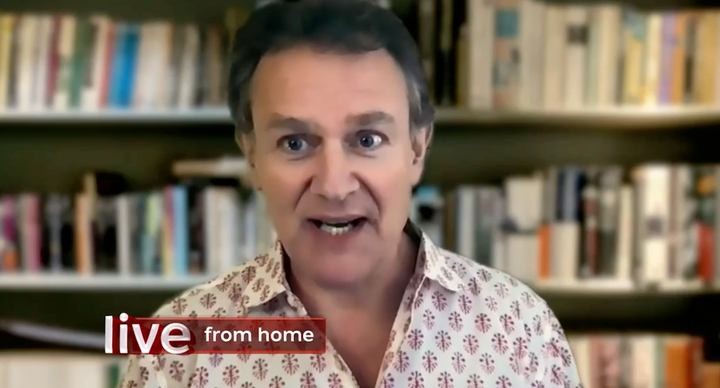 Posting a picture of himself in front of a green screen, a tanned Hugh wrote: "STATEMENT: I have recently undergone a number of cosmetic procedures including rhinomicroscopy, breast indecision, cheekoplasty, follicoliopoly, dental undergouging, lipodonction and aura misting.
"Hope that clears things up. #filtergate."
Hugh had been on the show to discuss his role in the Sky drama To Olivia, in which he plays author Roald Dahl, opposite Keeley Hawes as his wife Patricia Neal.
Plugging the show, he added on Twitter: "In other news... Very proud of @thatjohnhay for bringing this powerful and timely story to the screen."
The actor also gave viewers an update on a possible sequel to the 2019 Downton Abbey film during his One Show appearance.
"There won't be any more TV episodes, but we would love to make another movie," the Earl of Grantham star said.
"There is a script, it has been written and seen, but a little thing called coronavirus got in the way of us filming it. It would be lovely to think that later this year the cameras could start rolling."
The One Show airs weeknights at 7pm on BBC One.