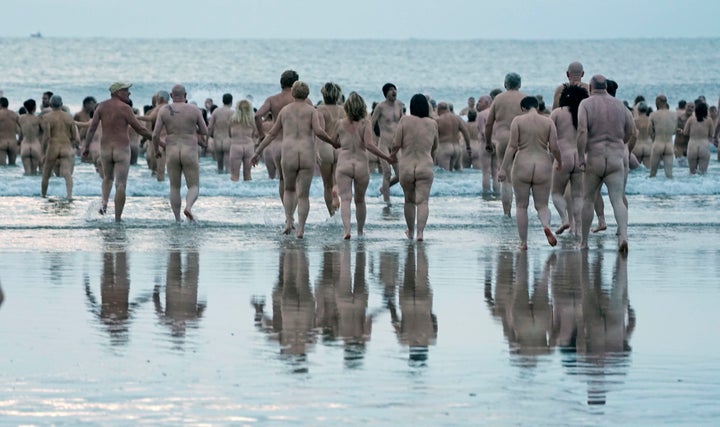 More than 600 people stripped naked to welcome the Autumn Equinox in the cold waters of the North Sea.
Organisers of the North East Skinny Dip said the event, at Druridge Bay in Northumberland, had its biggest ever turnout on Sunday as 200 more people than last year ran into the waves at dawn.
The hundreds of people who took part in the annual event raised thousand of pounds for Mind - The Mental Health Charity.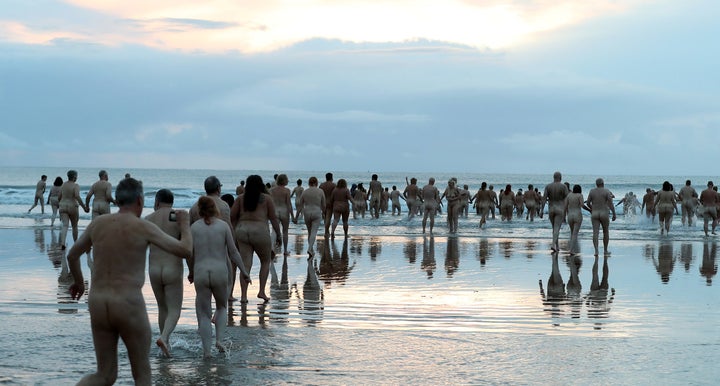 Organiser Jax Higginson said: "It was absolutely massive. There were 200 more people than last year. It's just spiralled."
She said: "I just want to express my eternal gratitude to everyone - the dippers, the volunteers, everyone.
"We've already raised £7,000 on the day, from donations and pledges and everything and there will be more to come."
Many of those who took part in the dip camped out before the run into the sea just before 7am.
Higginson said they were concerned it would rain but, instead, were treated to a clear night and ideal conditions for a skinny dip.
The event has raised more than £30,000 for Mind since 2012.