These children are having to eat less and make food last longer, because their families don't have enough money to buy more. The issue isn't just impacting children – parents, or older siblings, will often go without food in order to cushion the youngest members, giving them what little they have to eat.
The cracks were already showing before the pandemic, following years of austerity, but Covid-19 has thrown more families into destitution. People are losing their jobs, homes – it's impacting every aspect of their lives.
"This is an important and growing problem," says Dr Ingrid Wolfe, a children's doctor and director of the Institute for Women and Children's Health.
"The pandemic has worsened things for families who were already vulnerable. Parents have lost jobs, money is even tighter. Children are increasingly going without food, eating cheap unhealthy food, and skipping meals."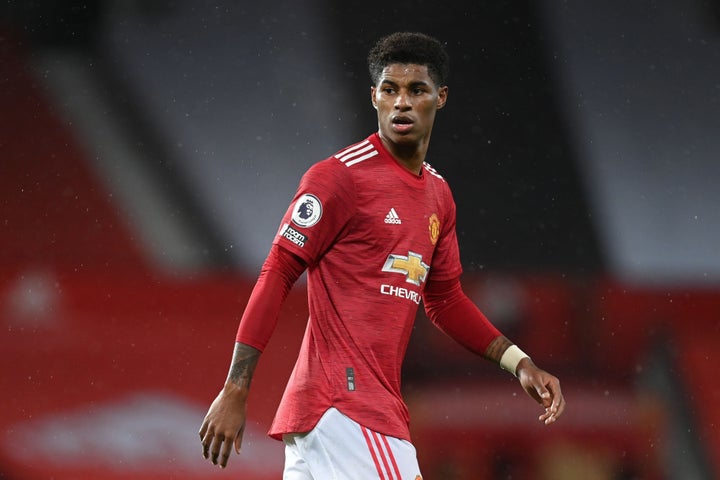 Finding a solution to an issue that affects so many – and will affect future generations too – has never been more important.
The impact of hunger on children
'Food insecurity' is where someone doesn't have adequate physical, social or economic access to food for an active and healthy life.
Tiredness and lethargy are some of the immediate effects of this. A paper published in the journal Sustainability suggests food insecure children also have a higher prevalence of dental decay, anaemia and asthma. They're prone to more frequent headaches and stomach aches; and are more likely to suffer from chronic illnesses.
"Food poverty affects children in complex ways," says Dr Wolfe, who is also co-chair of the British Association for Child and Adolescent Health.
"There can be co-existence of nutritional deficiencies and obesity. This is known as the double burden of malnutrition. In the UK, a high-income country, food insecurity caused by poverty means families with low incomes tend to eat inexpensive food that is high in energy – fat, sugar, and salt.
"Excessive intake leads to overweight and obesity and to diet-related diseases such as diabetes, heart problems, joint problems and more."
"There can be co-existence of nutritional deficiencies and obesity."
Such diets tend to be low in essential micronutrients, she adds, such as iron, calcium, folate, vitamin B6, vitamin C and D – all of which are crucial for growth and good health.
With physical and mental health being intrinsically linked, it's no surprise, then, there is also a huge mental burden. Food insecurity has been associated with increased anxiety, depression, and other forms of psychiatric distress.
Lack of food, calories and inadequate nutrients can affect brain development of young children and impede older children's ability to concentrate and learn – studies have found hungry children can end up falling behind academically.
There are social implications, too. Food insecurity in childhood has been linked to problems such as a decline in social skills, irritability, aggression, and oppositional behaviours.
A cycle of poverty
For young girls who grow up to have families of their own, studies have also found long-lasting impacts of food insecurity on their children's health, too. If the issue isn't tackled, it becomes a vicious cycle.
"What is really serious is when young women from puberty onwards are poorly nourished, this sets up the way they then become pregnant and how their foetus grows," says Professor Barrie Margetts, emeritus professor in public health nutrition at the University of Southampton.
″[It] makes that foetus far more susceptible to adverse health outcomes in their own life – almost irrespective of what they do."
The effects can be seen in ultrasound scans, he says. The foetuses have shorter bone length and smaller head circumference – "they're not just smaller, they're actually functionally not growing to their optimal."
"The studies clearly show if a mother was poorly nourished, or a young woman was poorly nourished before she became pregnant, this carries on through to lead to poor outcomes for her infant, which then leads to higher risk of things like diabetes and heart disease in later life. The consequences are profound."
"There is a golden window for child development where the most rapid growth in skills and abilities happens, up to around a year," adds Dr Wolfe. After that, the window gradually closes. Learning becomes harder and skills are acquired more slowly.
"So, to ensure good brain development it's vital that pregnant women and young children have good nutrition and adequate food," she says.
What's the solution?
Rashford's call for free meals has been met with government push-back. Boris Johnson said the "best way of tackling holiday hunger" is to increase the funds available for Universal Credit and give local councils extra money.
But experts believe more can – and should – be done. The Food Foundation is part of a Child Food Poverty Task Force and, along with 20 charities and key names in the food industry, is calling on the government to urgently allocate sufficient budget for three National Food Strategy recommendations.
In addition to calling for free school meals to be extended to vulnerable kids in the school holidays, it's asking that eligibility for free school meals is expanded to include every child (up to 16 years old) from a household where the parent or guardian is in receipt of Universal Credit or equivalent benefits.
The third recommendation is for an increase to the value of Healthy Start vouchers and also an expansion of the scheme to every pregnant woman and to all households with children under four, where a parent or guardian is in receipt of Universal Credit or equivalent benefits.
Prof Margetts, who is also a Labour councillor for Southampton City Council, would like to see the UK adopt a more "Swedish or French model where every child gets a really good nutritious lunch". Under this plan, he'd want to see the school day modified so there's enough time to ensure every child has a hearty lunch. "That means if they don't eat so well at home, we know they're getting pretty much everything they need to be healthy and well," he explains.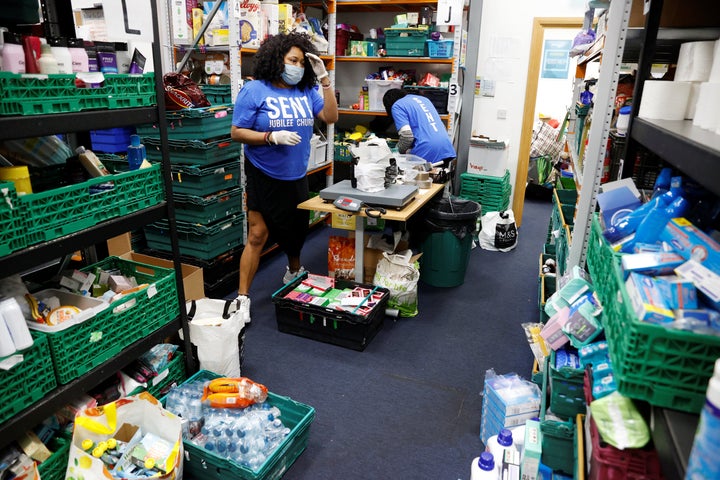 It's not the responsibility of schools to do this – rather, the responsibility of society to ensure it happens, he adds. When children aren't at school, there "needs to be government-led initiatives to ensure children on school meals or who are vulnerable are catered for in a systematic, organised way and that it's not dependent on charity and handouts and restaurants having to step up".
Dr Wolfe wants to see social safety nets including cash and food transfers, subsidies and vouchers (linked to healthy food retailers); an improved food environment to promote healthy food choices; and a focus on making the right food choices affordable and easy. School food programmes should also comprise healthy food, freely available, year round, she adds.
Perhaps the most important factor is tackling the issue of poverty directly by boosting family income. "This is effective at improving children's outcomes including cognitive development and school achievement. It's an impressively effective thing to do. If it were a pill, it would be called a miracle cure," she says.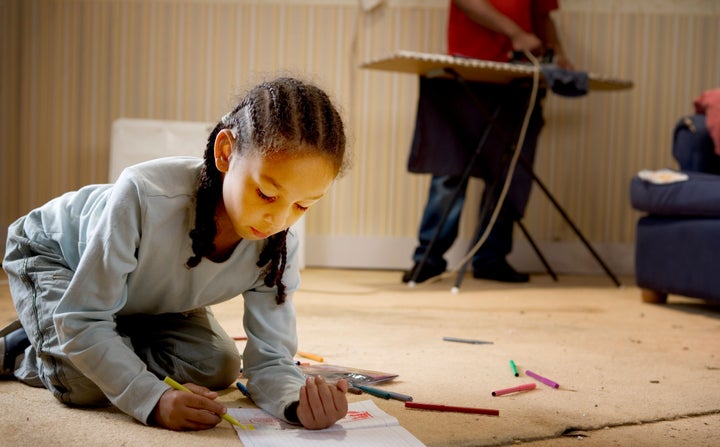 It's something Professor Tarasuk wants to see change. In her view, the only solution to tackling food insecurity is income.
"In Canada we've got several studies that show if we improve benefits for families with children, we can see decreases in the severity of food insecurity amongst those families – it's unbelievable how quickly the change happens," she says.
The increase in food insecurity during Covid is further evidence this is an income problem, she adds. "This problem has spikes because of job loss, cuts to people's hours and the inability to compensate for that because the people who are most vulnerable have no savings, they were barely managing before and they have no family support," she says.
"In some ways the Covid story, for me, is just more evidence of the fact that this thing is rooted in household economics."
Help and support
If you cannot afford food, please contact your local food bank – you can find your nearest here.
If you are in financial crisis and live in England or Wales, call 0808 2082138 for free (open Monday to Friday, 9am-5pm) to talk confidentially to a trained Citizens Advice adviser.
Use the benefits calculator on the Turn2Us website to calculate what support you can get.
Council Tax Help has a postcode search function to help families identify the support available to help them pay Council Tax in their local area.
If you're experiencing housing issues, Shelter operates a free housing advice helpline on 0808 800 4444 (open 365 days of the year from 8am-8pm on weekdays and 8am-5pm on weekends).
Turn2Us has a directory that lets you search for monetary grants you might be entitled to.
Get free debt advice and support via the National Debtline: 0808 808 4000 (Monday to Friday, 9am-8pm and Saturday, 9.30am-1pm). Or the Money Advice Service: call free on 0800 138 7777 (or typetalk: 18001 0800 915 4622) open Monday to Friday, 8am-6pm.