The government's decision to cut state-provided laptops for disadvantaged school children in England will hit the north hardest, a former minister has warned.
On Friday, some schools were told the number of laptops they had been promised had been slashed by 80% after ministers changed the allocation process, according to the BBC – a day after a new legal duty was placed on schools to provide remote education for isolating pupils.
Now the government has been warned that the decision will hit hardest in the north of England, which is experiencing "so many" of the full and partial school closures required to deal with coronavirus outbreaks.
In a letter shared with HuffPost UK, ex-minister Lord Jim O'Neill expressed "considerable disappointment" at the decision to cut laptop access, on behalf of northern political and business leaders on the Northern Powerhouse Partnership (NPP).
O'Neill, who served in the Treasury under George Osborne, highlighted the example of Parklands Primary School in a "highly disadvantaged" area of Leeds, which said it needed 168 laptops, was initially allocated 61, and is now getting just 13 under the new system.
He called on the government to restore previous laptop entitlements for areas with high concentrations of disadvantaged pupils "immediately".
And he urged Boris Johnson to follow the lead of northern civic and business figures by rounding up surplus laptops in government departments and donating them to help children continue learning at home if they cannot attend school due to coronavirus.
The NPP, meanwhile, also stressed that disadvantaged children who risk going hungry as the government refuses to extend free school meals to the winter holidays are already likely to do "significantly worse" in GCSE exams.
In his letter to Gavin Williamson, O'Neill urged the education secretary to provide up-to-date figures for school closures in the north by "close of play" on Monday so the NPP can assess the scale of the laptops problem.
Last week, official statistics show attendance in state schools fell to 89.2%, meaning more than one-in-10 pupils are not in school.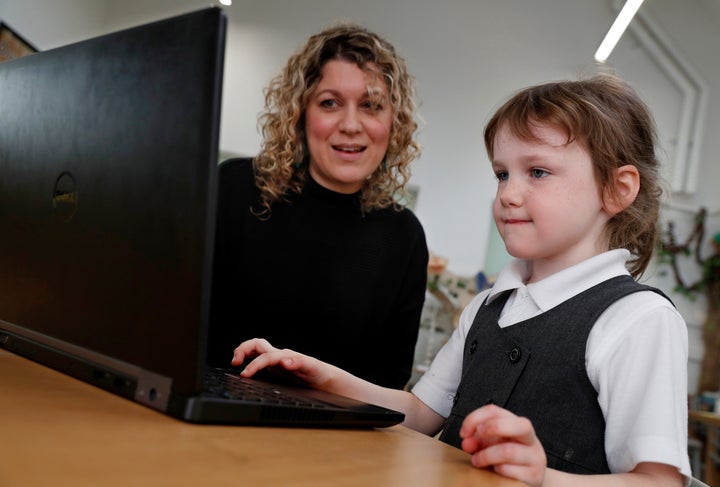 O'Neill wrote: "On behalf of northern communities and families affected by school closures, we are expressing our considerable disappointment at the decision by the Department for Education to significantly cut the allocation of laptops and other devices for affected schools.
"With so many of the closures and partial closures in the north of England, the impact here will be greater disproportionately; the rate of children not attending school higher in regions such as the north-west by a significant margin as compared to the rest of England according to your own figures."
O'Neill offered to help Williamson secure more laptops for children "given your seeming struggle to secure devices in global markets".
He said NPP had been working with education and business organisations to get laptops to children who were not covered by initial assistance.
In Sheffield, business and civic leaders have formed a taskforce to help scale up the Laptop for Kids campaign, which has seen businesses supply recycled computers with safe internet access to children, with a local college doing the necessary "wiping" of machines.
The NPP plans to replicate the plan across the north and O'Neill urged the government to follow suit.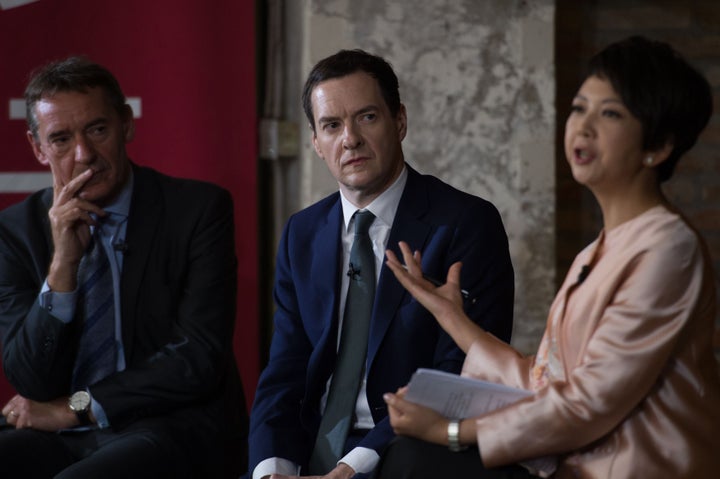 He wrote: "We believe that, to address the specific impact of your decision in recent days to cut entitlements to schools, against the backdrop of the legal duty to provide immediate remote home learning which is unobtainable for many in disadvantaged areas, that the prime minister should instruct all government departments with surplus laptops and second hand machines awaiting recycling to donate them to Laptops for Kids.
"Furthermore, the Northern Powerhouse Partnership with your support will write to every business who provides PC technology equipment to the government or any other procured service to ask them to do the same.
"We will also work with you to use the department's established approach to distribute laptops beyond the existing footprint we have established, including Sheffield, as we believe this approach can be upscaled not just across the north but in England and all the devolved nations."
Henri Murison, director of the Northern Powerhouse Partnership, added: "The north of England has more of the most disadvantaged who fell furthest behind in the lockdown because they couldn't learn remotely with inadequate access to either a computer or broadband to do their school work. Now, their schools don't have the laptops to help them when they need to be sent home.
"We have offered our help to the education secretary and his department who haven't been able to buy the computers we need fast enough. We need to open up cupboards across the civil service and their suppliers, making second hand laptops secure and distributing them the way businesses in Sheffield have done."
The Department for Education said it would be responding to the letter and pointed to a statement when the announcement was made on Friday.
A spokesperson said then: "The scale and speed at which the department has delivered laptops and tablets to children who need them over the past six months is unprecedented, with deliveries now set to total over half a million by Christmas.
"As we move into half term, and in the context of significant global demand, we're updating our allocation process to more accurately align orders with the number of students schools typically have self-isolating, ensuring as many children as possible benefit from receiving a device this term.
"We have already purchased an additional 96,000 devices and continue to work closely with our suppliers to ensure delivery despite the increased global demand."