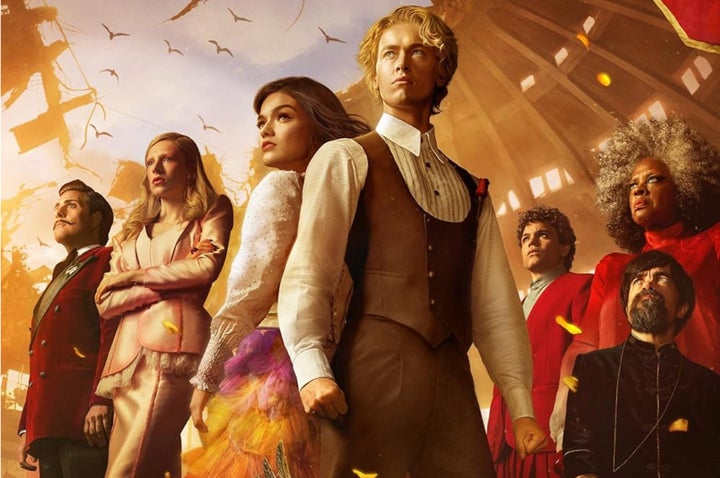 There are now just days to go until the latest instalment in The Hunger Games movie franchise releases.
The Ballad Of Songbirds & Snakes sees Tom Blyth and Rachel Zegler step into the lead roles of a young Coriolanus Snow and his mentee, District 12 tribute Lucy Gray Baird.
The film – which also stars Viola Davis, Josh Andrés Rivera, Jason Schwartzman, Peter Dinklage and Hunter Schafer – is set 64 years before the events of the first movie, and serves as a prequel to the hugely popular original trilogy, released from 2012-2015.
Based on the 2020 novel of the same name by Suzanne Collins, the movie sees the return of two key players from the previous films: producer Nina Jacobson (whose company Color Force produced the first four instalments in the franchise) and director Francis Lawrence, who helmed The Hunger Games: Catching Fire and The Hunger Games: Mockingjay, Parts 1 and 2.
We caught up with Jacobson and Lawrence to find out more about The Ballad Of Songbirds & Snakes, and what exactly went into the making of the movie.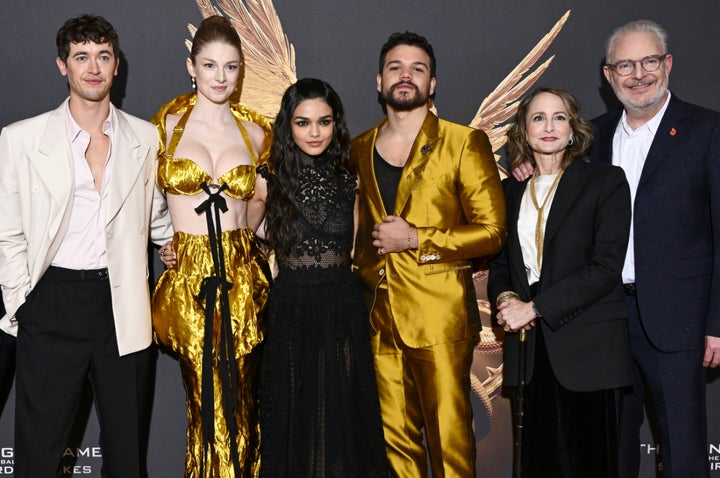 So, congratulations both, we can't wait for everyone to see the film! Aside from the book and the previous movies, what were some of your main inspirations for this feature?
Francis Lawrence: I mean, it all starts with the book, and I didn't watch a bunch of other movies or anything like that. I think the biggest influence I felt was on the era this movie takes place in.
Uli Hanisch, the production designer, and I decided to focus on reconstruction era Berlin after World War II. That pointed us to the late 40s and early 50s, which lent itself to thinking about architecture, but also hair, makeup and wardrobe, too.
What are some of the changes you made in adapting the novel to the screen and why were they necessary?
Nina Jacobson: The biggest challenge was to do with compression, but also making sure that we have enough time to get to know each person. In the book, there's a lot of back and forth from Snow at school to Snow visiting Lucy, and while we needed to see their relationship progress, you can't really do that zig-zagging in a movie without trying your audience's patience. We also needed to get Coryo and Sejanus together in District 12 sooner than in the book, so yeah, compression, really.
I loved the surprise of what's going to come next at the end of the second act in the book, but that differs from the structure in the original movies, which is that the Games take place in the third act of the movie. We had the Games in the second act in this film, so then we had to ramp up and keep the audience interested as we moved into the third act.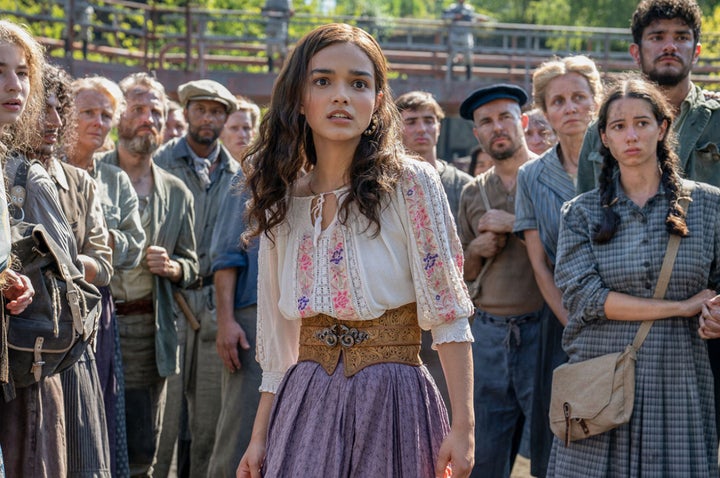 We've read that Rachel initially turned the role down – did you go out to anyone else and who was on your list?
NJ: Yeah, we thought she couldn't do it! She was in the middle of shooting Snow White during Covid, and she couldn't leave the set in case she got sick and they had to shut down. Something like that can be a very long and lonely experience, so I think she was reluctant to join another big shoot far away from home like three days after they wrapped on Snow White.
We auditioned loads of people, although I can't say whom. Some of them were amazing, but then we cast Josh – who I did not realise was Rachel's boyfriend at first – and after that we got a very surprising, but great, call from her asking if we'd still consider her. Once we put her and Tom together, we knew we had something special.
This is kind of Tom Blyth's breakout movie role – can you tell us a little bit about how he came on board?
NJ: Again, we auditioned hundreds of people for the role, and we found a lot of people who could play the dark side of Snow, but not the hero side. Tom was able to play both at the same time, and with a lot of nuance and complexity.
We needed viewers to believe that this character is being torn in different directions; we wanted them to have this weird argument with themselves where you know this guy is going to turn out bad, but you're somehow hoping that he doesn't. Tom captured that perfectly.
So, when did you feel like you'd found your Coryo Snow?
NJ: Right after Tom's audition. I was ecstatic. Francis was actually in the UK at that time, so there was a delay between him watching Tom's tape and me watching it. I was on pins and needles waiting for him to watch! But yeah, Tom came in and stole the role.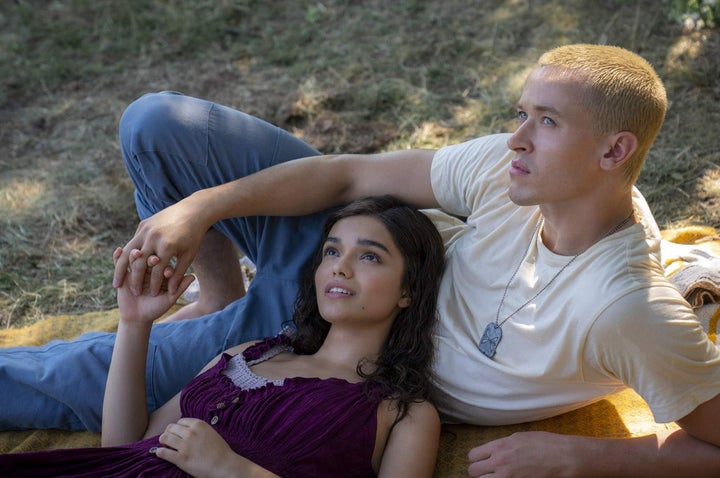 And how hard was it to frame Coryo as the "hero" of the story given that he's not really a good person?
FL: I think that was the biggest challenge. One of the things I was really excited about was being able to tell a very different kind of story than the first films; a young man's descent into darkness. But the issue was taking a character that everybody knows is a villain, and everybody sort of loves to hate, and having the audience root for him and empathise with him.
What I would say was the next tricky bit was to make sure that while we're getting people to root for him, we're seeding in greed, ambition, and the possible darkness that could be in him.
Erm, so, we couldn't help but see Eminem in Coryo's look during the period when he's becoming a Peacekeeper. Is that something you noticed, too?
FL: No. You know what, I never saw the Eminem thing. Obviously, both Josh and Tom had to shave their heads to get into Peacekeeper mode. When I saw Tom for the first time with his bleached hair and his shaved head, I thought he looked kind of like punk rock, and I loved that kind of edge to it.
It wasn't until the first image was released of him and Rachel lying by the lake that people started saying, "why does he look like Eminem?" Then I went, "oh, I guess he sort of does look like Eminem a bit". But that was not the intention!
Did you consider a Donald Sutherland cameo at all?
NJ: We never really thought about it. His voice was used in the trailer, but it wasn't in the original script. Towards the end of our shoot, Lionsgate made this sizzle reel and they laid the line "it's the things we love most that destroy us" in there.
When we saw it, we felt that that line fit really well with this material, and reflected this part of Snow's story so perfectly, that we ended up deciding to include it at the end of the movie. Certainly, we weren't going to include it without Donald's permission, but he was very gracious about it.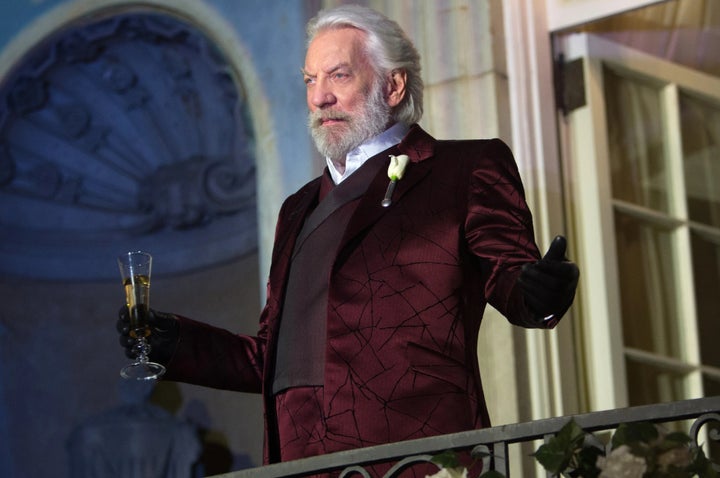 Can you tell us about casting Viola Davis in this movie, because she nails it.
NJ: From the beginning, Viola was who we both imagined and talked about for Dr. Gaul. I think it's a testament to Suzanne really, because you don't get people like Viola or Peter Dinklage or Jason Schwartzman signing up to be in any old movie. They're looking for characters that have depth and complexity, and a story that has meaning and purpose, and Suzanne gives us all of those things.
Viola didn't know the franchise that well, but once she was introduced to it, she was all in. Watching her bring this character to life and getting to see her transform into such a weirdo was so fun – especially seeing her in costume with her hair and makeup!
Right? She has such a strong look in the film. How did you decide on that?
NJ: Well, Trish [Summerville] and Francis have worked together for years, and have an incredible collaborative relationship. Something like Viola's appearance in the film obviously starts with sketches; Francis and Trish would collaborate on these and then share more sketches. It was an incredible team effort, and the moment at which you see the sketch come to life is unbelievably thrilling.
And what was it like to direct her, Francis?
FL: It was great. I think she's one of the best actors to ever exist, and what I really enjoyed was our initial conversation about the role. She needed to be slightly educated in terms of the thematic material, so we talked about that and then she became excited about the opportunity for her to do something really different.
Viola's done all sorts of things, but she's never done anything like this, and that was really fun for her to do, and fun for me to watch her do.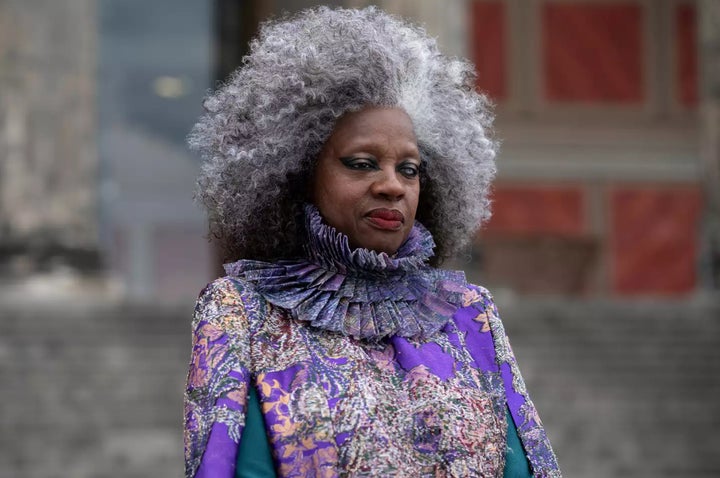 And how does Viola's villain compare to what Donald Sutherland or Julianne Moore did in the previous films?
FL: Well, all of our conversations were very different because they're all different types of people. I actually had this very weird reference for Viola that I pitched over Zoom, which was Gene Wilder's Willy Wonka. The character Suzanne wrote in the book is slightly quirky and definitely sinister, but there's an element of joy and creativity in her, even though what she does is quite dark.
I think Viola just really got that. We talked a lot about her connection to the themes of the movie, as well as that joy of creativity and the quirkiness of the character, which then led into hair, makeup, wardrobe and so forth. For instance, she came up with the idea of the two different coloured eyes!
Professor Gaul's lab is so vividly described in the book – what did you feel was important to carry over to the movie?
NJ: It had to be terrifying and feel sort of perverse; we really wanted it to reflect the imagination and desires of this uber villain. She is the mentor to the mentor, after all!
So ,we made sure it was really vivid and detailed, and we included these early versions of the mutts so that you could imagine how things might evolve over the next 64 years.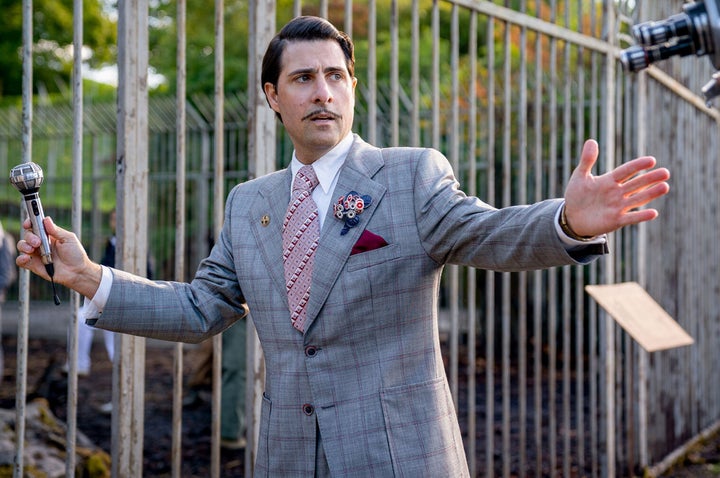 How did you land on Jason Schwartzman for the role of Lucky Flickerman and what was he to work with?
FL: I mean, I'm a huge fan of Jason and I have been since Rushmore. Rushmore is one of my all-time favourite movies, and I think his performance in that and everything he does is so great. He was my first choice, and I thought he would do an amazing job.
He signed on to do this movie based on the script, and I think wanting to do something very different for him. He and I had a Zoom call, and I remember telling him that I thought the character was underwritten, and would he work with me and the screenwriters to develop Lucky more.
We have hours and hours of footage of Jason at the zoo and during the Games. Certain jokes – like Lucky making a reservation for dinner – that was actually all improv based off of the ideas he, the writers and I came up with.
That's so cool! So, if we're thinking about this film as a Coriolanus Snow spin-off of sorts, are there any other Hunger Games characters that you think deserve a spin-off of their own?
FL: I get asked this a lot. It's hard for me to pick a character because what I love are themes, and that's why I adore Suzanne's books because she starts with a thematic idea and the story is born from that.
Really, I have to wait for Suzanne to come up with a new theme, to have something to say, and then we'll figure out a way to sort of weave it into this world. I know a lot of fans want something on the Haymitch games or the Finnick games, but without the substance, it starts to feel like they're just kind of rehashes, if that makes sense.
NJ: It's the same for me. I'm fascinated by all of Suzanne's characters, but I think what distinguishes her as a writer is that she writes about these big ideas underneath her work. I know fans have characters they would love to see expanded upon, but we've done pretty well following her lead, so I think we just keep doing that!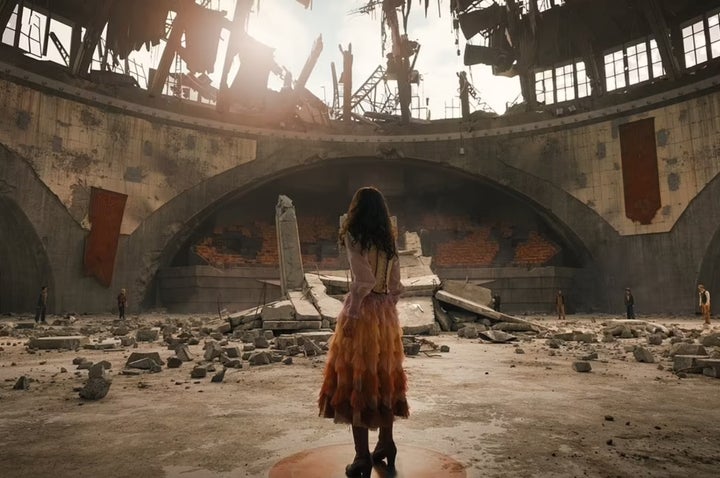 Obviously, the film series has become heavily associated with both of you, but if you could watch a version of The Ballad Of Songbirds & Snakes by another director, who would you choose and why?
FL: That's interesting! I'd have to say someone really wildly different like Wes Anderson. Actually, I'd really like to see a Wes Anderson version of The Hunger Games – kind of like what they did with the Succession Wes Anderson parody.
And finally, we have to ask, what do you think becomes of Lucy Gray?
FL: I mean, I have my own theory, but I would never share that, because I prefer it to be a mystery just like in the book!
The Hunger Games: The Ballad Of Songbirds & Snakes releases in cinemas worldwide on 17 November.