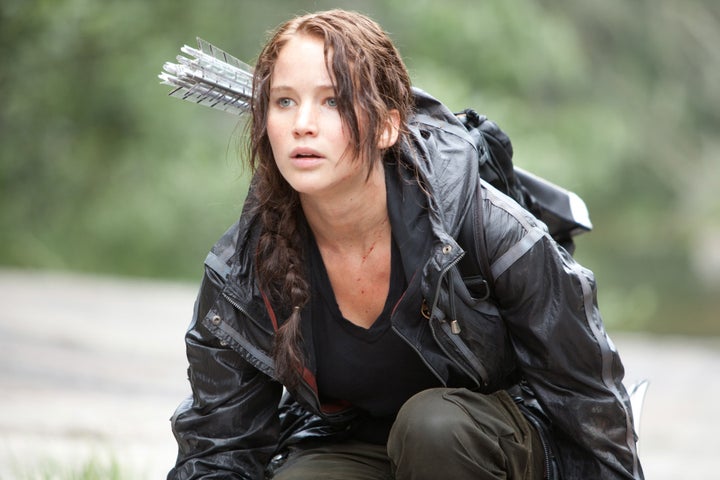 Fans of The Hunger Games franchise are in for a treat, as not only is there a prequel set to hit cinemas in November, but now the famous dystopian drama is also making its way on stage.
On Tuesday, it was confirmed The Hunger Games is being turned into a West End production in autumn 2024.
Olivier award-winning playwright Conor McPherson has adapted the first novel in Suzanne Collins' series for its theatrical debut in London.
Matthew Dunster, who is known for his work on 2:22 – A Ghost Story and Hangmen, will serve as the director.
Suzanne has given the creators her blessing and will be working alongside them to bring the play to life.
"I'm very excited to be collaborating with the amazing team of Conor McPherson and Matthew Dunster as they bring their dynamic and innovative interpretation of The Hunger Games to the London stage," she said in a statement.
The Hunger Games follows Katniss Everdeen, a fearless teenager from District 12 who volunteers for the Hunger Games in place of her 12-year-old sister.
The novel was released in 2008, with the first film adaptation following four years later, with Jennifer Lawrence playing Katniss.
Speaking of the experience, Conor said the author's blessing was both "humbling and inspiring."
"She has created a classic story which continues to resonate now more than ever," he said. "In a world where the truth itself seems increasingly up for grabs, The Hunger Games beautifully expresses values of resilience, self-reliance and independent moral inquiry for younger people especially."
Matthew said he was keen to get involved with the project as he jokingly revealed that it's the only work call he's ever gotten that his kids have been excited about.
"To add one of our greatest living playwrights, Conor McPherson, and experience him honouring the voice of Katniss Everdeen so rigorously has been a great privilege," he said.
"This is theatre. It's The Hunger Games in the theatre. And with the world-class team we have put together we aim to do something that is fully immersed in the novel and the film but is uniquely, thrillingly theatrical."