A husband whose wife has been diagnosed with stage four bowel cancer is desperately raising money for her to have treatment which isn't available on the NHS.
Liam Major, from West Yorkshire, said he "cannot imagine" life without his wife Sally, who is mum to their four children, all under 12 years old.
According to The Mirror, Sally, 32, visited doctors 12 times complaining of aches and pains, but was repeatedly turned away.
It wasn't until May 2015 that she was finally diagnosed with bowel cancer, but by then her illness was advanced.
In December, doctors reportedly told the mum to prepare for her last Christmas, but she's currently receiving treatment in Germany, which her husband hopes will save her life.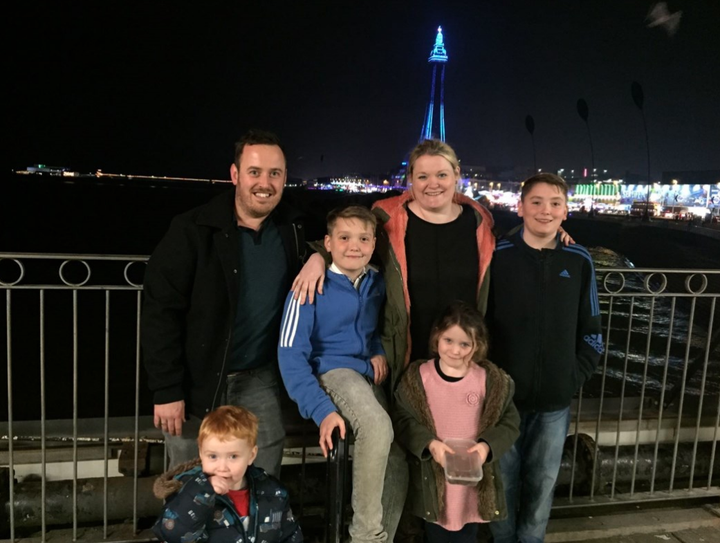 According to the NHS, bowel cancer is rare in young people, with almost nine in 10 cases of the disease occurring in people aged 60 or over.
At just 32 years old, Sally and her family were shocked by her diagnosis.
Writing on their crowdfunding page, Liam said: "I need your help to keep my wife (and the mum of my four young children - George, two, Maisy, six, Adam, 11, and Ryan, 12) alive.
"We cannot imagine life without her and in fact, my youngest son does not even understand this."
He explained that Sally had a significant part of her bowel removed along with a tumour, but the disease still spread to her liver, both lungs, lymph nodes and peritoneum (a thin layer of tissue that lines the abdomen).
"Despite this and living with a colostomy, so far around 20 gruelling sessions of chemotherapy, two lots of ablation, enough supplements to cause her to rattle, intense pain and sickness along with shocking tiredness, my unbreakable wife still battles on. I am so very proud of her," Liam added.
"The Hallwang clinic in Germany...offers cutting edge combined treatment including low dose chemotherapies, immunotherapies, dentritic cell vaccine and personalised cancer vaccinations."
Some of the treatments offered at the clinic are not available on the NHS, so Liam is crowdfunding for Sally to receive them.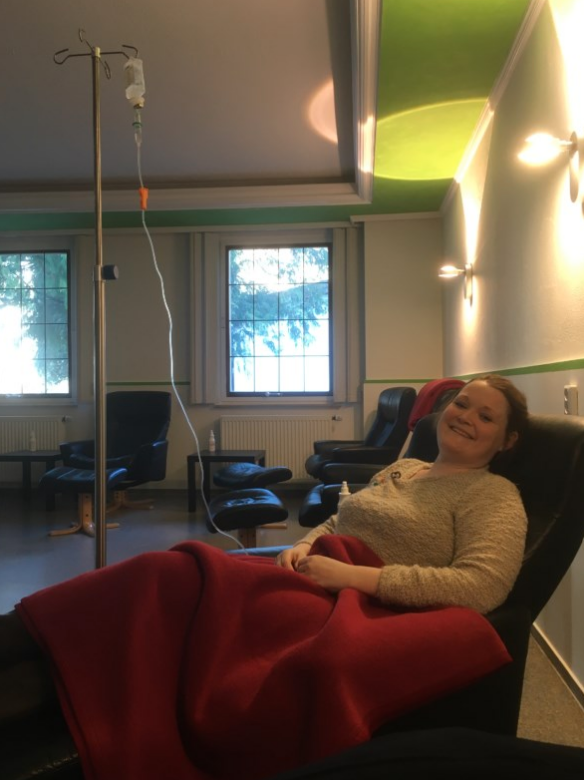 He said the cost of around nine weeks of treatment is more than £100,000.
"I am asking for absolutely any help you can provide, donations as small as you can afford, sharing the story, fundraising ideas, events, anything you can do to help," he said.
"Me, my kids and all of our family really need Sally in our lives. I cannot imagine facing it alone without the love of my life and soulmate."
Sally has so far received two rounds of treatment at the German clinic and the family are hoping she will soon be able to have a third.
In a recent update on the page, Liam said the treatment so far appears to be working, as Sally has received some "amazing results".
"Sally's tumour markers have almost halved, liver function doubled, kidney function normal, usual bloods pretty normal and LDH (dead cell processing) went insane and has started to come back down, all signs that the treatment is definitely working...and very, very bloody well," he said.
So far the crowdfunding page has received more than £40,000 in donations, but the family is now in need of more money to stay in Germany.
Liam said Sally is too weak to travel home to the UK, but the family can't afford for her to stay in the clinic.
"I am literally begging, I can't let my wife and amazing mum of my kids deteriorate, suffer and ultimately pass while knowing there's treatment available that works. It's criminal, devastating and unbelievable, almost barbaric," he said.
To donate to Liam and Sally's crowdfunding page, visit youcaring.com.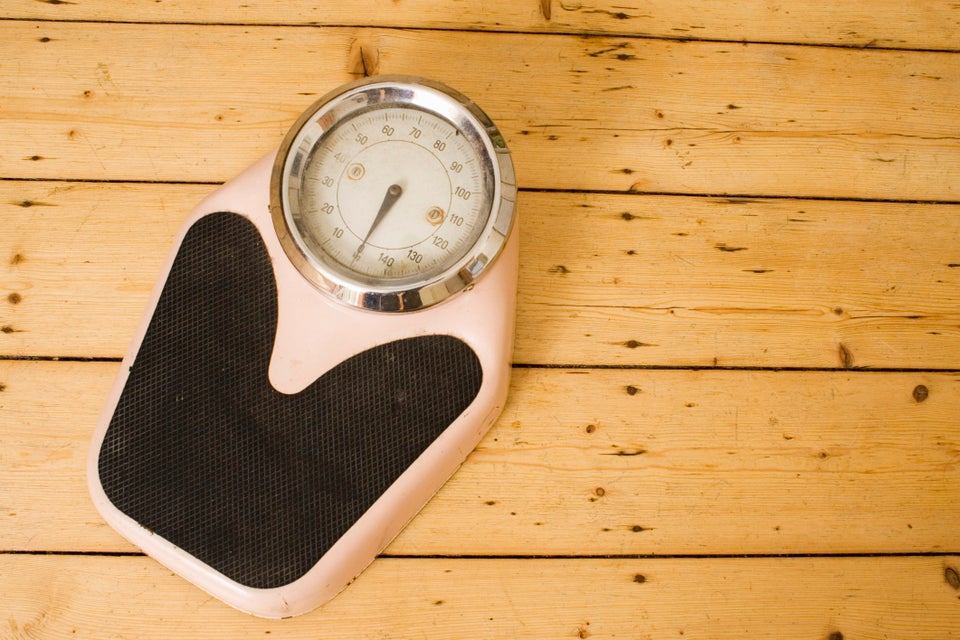 5 Ways To Reduce Bowel Cancer Risk