Interestingly, a survey of more than 2,000 parents by Netmums revealed one in five parents in the UK are still unsure if they'll be sending their children back, and 88% said they'd risk a fine to keep their children at home.
In the poll, 45% of parents said it's still "too soon" to think about returning children to school, 25% are still worried about the health risk to their children, and 19% are concerned about the health risk to the rest of their family from their children bringing Covid-19 back home.
HuffPost UK spoke to mothers who told us they aren't ready to send their kids back to school until they're convinced it's completely safe to do so.
'I don't want to risk the health of my children for an education'
Aneesa Saleem, 32, from Lancashire, has two children: Fakhirah Zeeshan, nine, and Muhammed Saleem, six.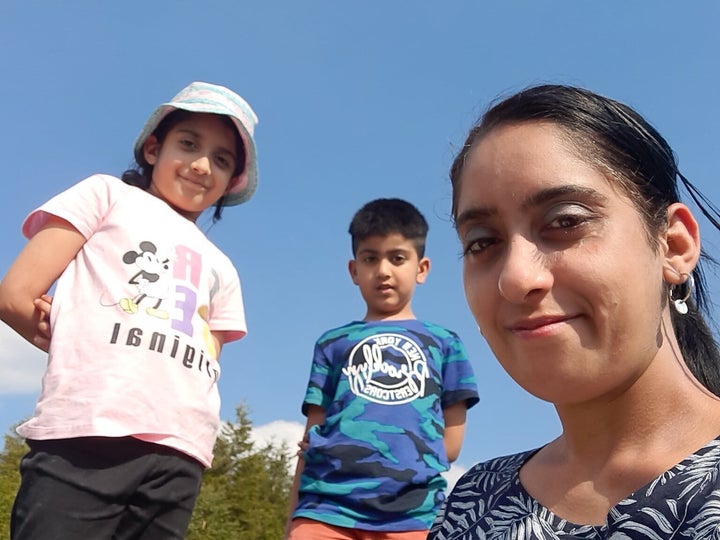 "I'm not sending my children back this year, for sure. Not until I know the area I live in is safe and protected. I'm from Lancashire, where it's hit the most – and the thing that matters most to me is the health and wellbeing of my children.
"The school they go to is saying Years 1, 2 and 6 will be allowed to return – but how can I only send one child and not the other? Either the government needs to make extra measures to keep schools open, or have teachers teach from home. There are many I know who are studying from home, but they're the privileged ones. What about people who are barely able to pay rent? How are those parents expected to get their children a tablet so they can learn from home?
"I want a system where the school provides some sort of support at home for children. This pandemic is going nowhere – and yes, it can get extremely stressful, staying at home. But that's where we as parents have to take the initiative to keep our children's minds active.
"I would love my kids to go school, but I know that when kids get together, they're not going to think about distancing – and honestly, I don't want to risk the health of my children for an education. Education is important but this issue needs to be addressed, first."
'It feels like a big decision, but the benefits are undeniable'
Susie Ramroop, 44, has an eight-year-old daughter who she took out of school before lockdown began. They live in London.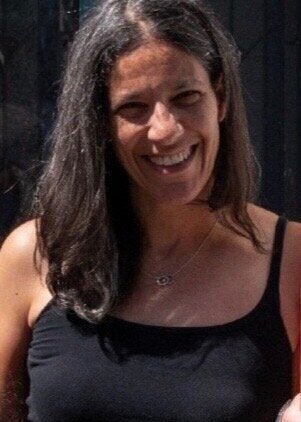 "I didn't trust the government were acting quickly enough, so I took my eight-year-old out of school before lockdown began. I mostly love her school, but I felt they could've done a lot better during lockdown. Given I'm a complete rule follower, this was a big deal.
"I always thought homeschooling would be hard, and considered I might not have the patience for it. But it's worked well for us. I grew in confidence with the positive feedback from my daughter. She's very self-disciplined and wanted to stick to the structure of the school day. When she grew tired of it by early July, I declared the summer holidays early.
"My daughter loves me being her teacher. She misses her friends, but she doesn't miss her teacher spending more time on disciplining other children, rather than helping her stretch intellectually. She likes to get her head down and concentrate. She's become a voracious reader and even drafted her own children's book under my tuition. I'm also acutely aware that in northern Europe, there's evidence to suggest she doesn't need to be in school at this age. I'd prefer she spent time doing outdoor activities, and playing music.
"I'd like to move to the countryside. Since homeschooling I've realised we could create the schedule that works for all of us and not compromise at all. It feels like a big decision, but the benefits are undeniable."
'They'll be home-schooled until I feel it's safe'
Charlotte Watson, 26, has two children and lives in Long Eaton, Derbyshire. She has two daughters, aged four and seven.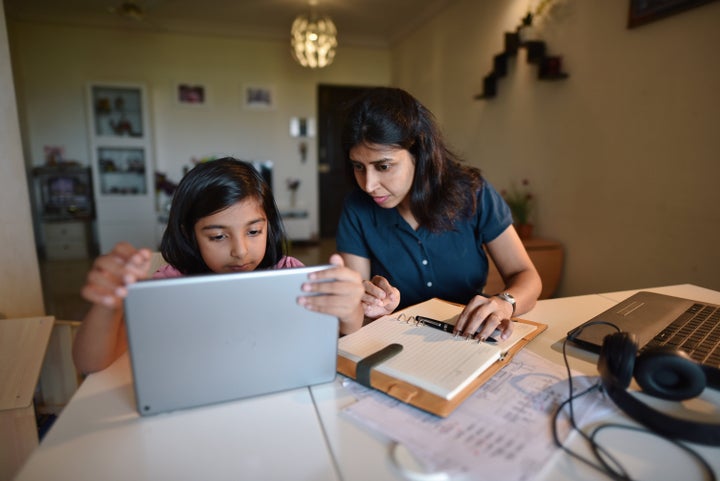 "My children won't be going back. They'll be homeschooled until I feel it's safe. I believe Boris Johnson wants all kids in school so their parents can go back to work, as school is a form of 'free childcare' for most parents.
"I'm planning to homeschool, and wait for it to feel safe for them to go back. I'm very lucky to not have to work at the moment, as my partner brings home a comfortable income.
"I have been battling with myself for weeks over sending them back to school, and the 'mum guilt' has come at me full-speed. But, children are so versatile and will bounce back from this – at such young ages, I think they will be completely oblivious to what happened in 2020 when they have grown up!"
Commenting on the school return, a Department for Education spokesperson told HuffPost UK: "Getting all children back into their classrooms full-time in September is a national priority, because it is the best place for their education, development and wellbeing. This will be particularly important for disadvantaged children and those with special educational needs.
"We have always been clear in our guidance about the protective measures that schools should implement to reduce risks for staff and pupils as far as possible.
"Parents are becoming increasingly confident in their children returning to school, which is testament to the work of school staff across the country who are putting in place a range of protective measures to prepare to welcome back all pupils at the start of term."
What happens if I don't send my child back to school?

Parents must return their children to school full-time in September – or risk being fined, the government states.

A Department for Education spokesperson told HuffPost UK regular and full-time attendance at school is "essential" to help pupils catch up on time out of the classroom. "In all our decision-making, we have balanced the need to continue to control transmission of Covid-19 with the real and ongoing cost to children's learning, welfare and health from being out of school. Schools should work with families to ensure children are attending full-time from September."

You should tell the school if you plan to educate them at home officially, the government states. You have legal responsibilities when educating your child at home. The school must accept if you're taking your child out completely. They can refuse if you want to send your child to school some of the time. The council can make an 'informal enquiry' to check your child is getting a suitable education at home. They can serve a school attendance order if they think your child needs to be taught at school.