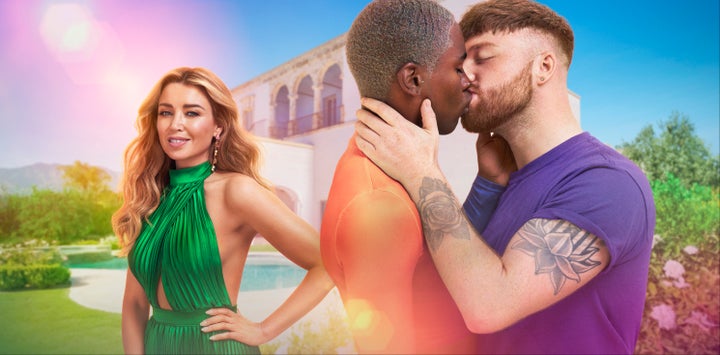 BBC Three's groundbreaking dating series I Kissed A Boy may have come to an end after just eight episodes, but fear not – another season is on the cards.
And this time around, it will feature a cast of queer women.
After the I Kissed A Boy finale debuted on iPlayer over the weekend, the BBC revealed that a follow-up series – titled, you guessed it, I Kissed A Girl – is now in the works.
According to the BBC, the upcoming season "will serve up drama, smash stereotypes and promise more twists and turns than ever".
Following the format of the original show, I Kissed A Girl will see single women paired up with a compatible partner upon arriving in an Italian "masseria", and sharing a kiss the first time they meet.
After that, they can choose to get to know the partner they've been matched up with, or opt to pursue things with one of the other contestants. Over the course of the season, new singles will arrive on the scene, ready to shake things up and test the couples' fledgling relationships.
Following her stint presiding over all the goings on in the "masseria" (that's the fancy Italian farmhouse where the series plays out, aka the show's answer to the Love Island villa), Dannii Minogue will be back on presenting duties for I Kissed A Girl.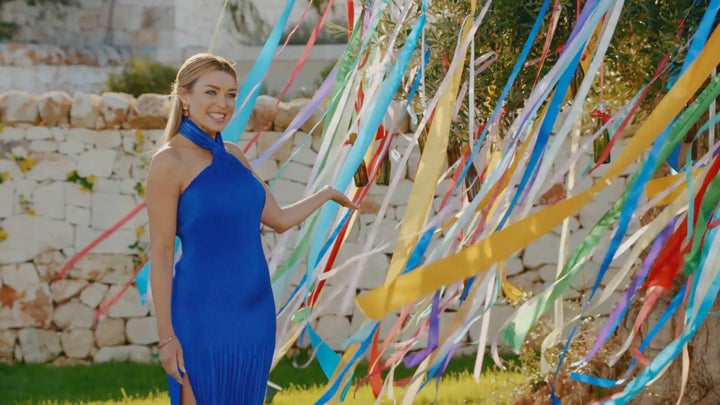 "After showing love truly is for everyone with I Kissed A Boy, I am thrilled to have the chance to be Cupid for girls in the second series," the singer and former X Factor judge said.
"I'm so excited to see if we can find more connections, chemistry and hopefully love sealed with a kiss – here come the girls."
Casting for the new series is now open, so single queer women can apply to take part by heading to the BBC website or filling out this application form.
Before that, though, fans can catch up with the I Kissed A Boy contestants when a "loud and proud" reunion special airs on 11 June.
Filmed in front of a studio audience, the catch-up episode will be hosted by Dannii, who will be quizzing the contestants on their "love lives, newfound fame and any lingering chemistry".
She and the boys will also celebrate the show's "greatest moments" and take part in some "outrageously funny party games".
I Kissed A Boy is available to stream on BBC iPlayer; the reunion episode airs on 11 June.