I-Hua Wu is Maybelline's new global spokesmodel, making her the beauty brand's first Taiwanese model and the first Asian woman to be their world-wide ambassador.
"It's so special that I can represent Taiwanese models and bring them some attention," Wu told The Cut.
"Outside of the U.S., there are few Taiwanese models. It's mostly models from other Asian countries. I'm happy to shine some light on it."
Wu isn't the first Asian woman to star in a Maybelline campaign, (Shu Pei, from China, previously starred in a campaign for Maybelline New York) but she will be the first to represent the brand in adverts that will appear all over the world — making this an important moment in the history of diversity in beauty images.
Want to know more about Wu? Read on for eight fun facts about the model of the moment.
1. She doesn't like to be kept waiting.
2. She is wise beyond her years.
3. She joined a modelling agency for an unusual reason.
"I never thought about being a model. Since I was little, I was bullied because I was too tall. But in high school, my mum saw a company was holding a modeling competition, sponsored by an agency. My mom signed me up. It wasn't to become a model; it was to meet other tall people like me," she told The Cut.
4. Her brows are fierce, (as are her bedtime selfies).
5. Her off duty style staple is a cap.
6. She is signed to Wilhelmina New York, MP Paris and Major Models Milan agencies.
7. She knows how to enjoy a #ChillDay.
8. She looks just as scared in the hairdressers chair as we do when they say "I'll just take off a little bit more".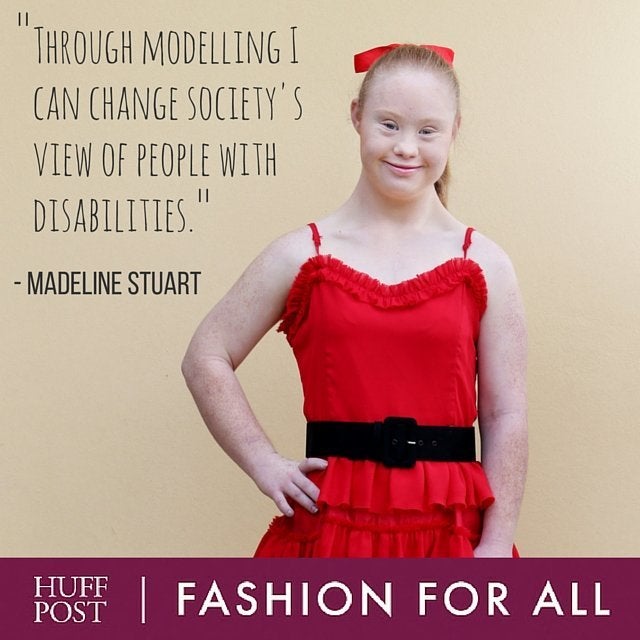 Quotes On Why Diversity In Fashion And Beauty Matters