Shoppers have claimed it was "easier to get out of Europe" than Reading's newly opened Ikea store, with people waiting three-and-a-half hours to exit its multi-storey car park.
The flatpack furniture chain opened its doors for the first time in Berkshire last week with the most eager of shoppers camping outside for 27 hours for the chance to be the first to bag a bargain.
However, leaving the store, seemed almost as difficult as getting in with social media awash with pictures of frustrated shoppers grid locked in the store's multi-level car park on Sunday.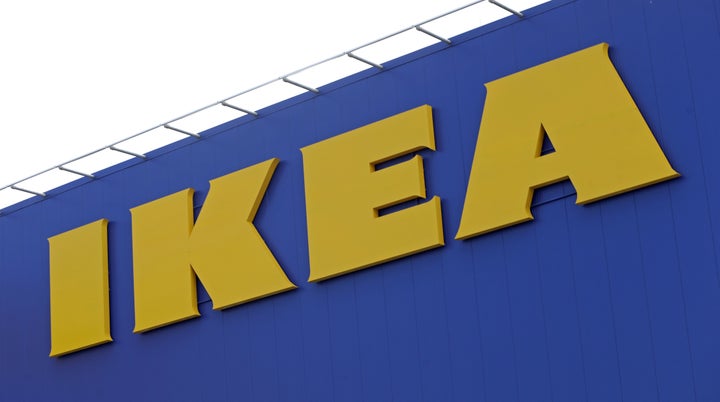 Ikea later closed its car park in a bid to help motorists already stuck in 26C heat, exit. Staff were also pictured delivering water bottles to those trapped in their cars.
Cameron Bell, 16, claims to have spent longer waiting to leave the car park than he did shopping.
He told the Evening Standard: "The checkouts in the shop were fine, but the car park was chaos.
"We spent one hour in the store and two and a half and hours trying to get out of the car park. Others were around three-and-a-half hours."
Lisa Rayment wrote on Facebook: "Great shopping experience but getting out if the car park is proving tricky. If we had been put on the ground floor, we would of been out by now. Bye bye sunny Sunday."
James Stark added: "The shop took 70 minutes to go round but the car park was a joke!!!! At this rate we're going to spend more time in the car park than the shop !!!! I shall never come again! Well, it took us over 1.45 to get out of the car park. I think its the last time I'll be coming here."
Johanna Heuren, IKEA Reading Store Manager confirmed to the Standard that there was a "delay with regards to customers" exiting the carpark, but said the number of visitors to the store was in line with previous opening weekends where "our traffic management plan worked efficiently as planned".
Heuren thanked customers for their patience and said Ikea was investigating the cause of Sunday's delays.
Police were called to help with the traffic problems.
Thames Valley Police told the BBC that officers: "Spoke with Ikea management and gave advice due to the impact on the local road network.
Adding: "Police have limited powers to direct traffic on the highway in the absence of an emergency or a traffic regulation order."
Motorists had been warned to expect disruption and Ikea had put 40 "traffic guards" in place. It also spent £4m on new junctions and road widening to ease congestion.
West Berkshire Council reportedly also spent £900,000 on the junction from the A4, which leads into the store, to "ensure traffic flows as smoothly as possible".
But not everyone was sympathetic to the shoppers car park plight.