An immunotherapy drug has been hailed a potential "game changer" after it extended the lives of relapsed head and neck cancer patients who had exhausted other therapy options.
After a year of treatment, 36% of trial patients treated with Nivolumab were still alive compared with 17% of those given standard chemotherapy.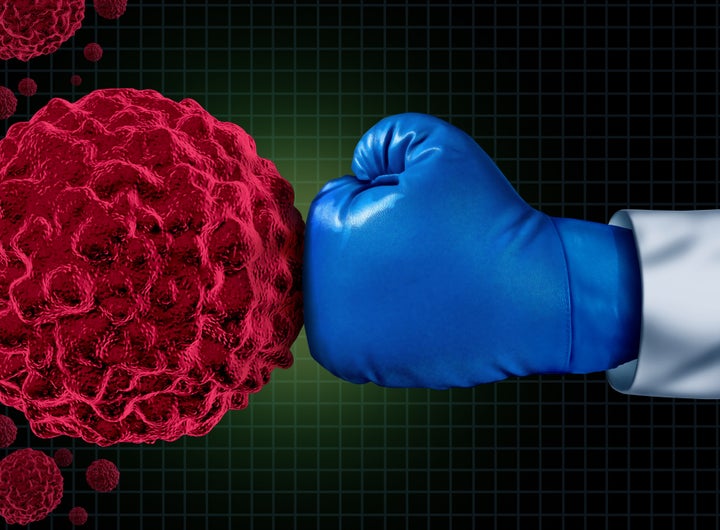 Patients with advanced head and neck cancers resistant to chemotherapy are notoriously difficult to treat and generally survive less than six months.
Trial participants treated with Nivolumab typically survived for 7.5 months, and some for longer. Middle range survival for patients on chemotherapy was 5.1 months.
The Phase III study, the last stage in the testing process before a new treatment is licensed, provided the first evidence of a drug improving survival in this group of patients.
Professor Kevin Harrington, from The Institute of Cancer Research, London, who led the British arm of the international trial, said: "Nivolumab could be a real game changer for patients with advanced head and neck cancer. This trial found that it can greatly extend life among a group of patients who have no existing treatment options, without worsening quality of life.
"Once it has relapsed or spread, head and neck cancer is extremely difficult to treat. So it's great news that these results indicate we now have a new treatment that can significantly extend life, and I'm keen to see it enter the clinic as soon as possible."
Before it can be offered on the NHS, the treatment will have to be approved by the European Medicines Agency and the National Institute for Health and Care Excellence (Nice), which vets new therapies in England and Wales for cost effectiveness.
Of the 361 patients enrolled in the trial, 240 were given nivolumab while the remaining 121 received one of three different chemotherapies. UK patients were assigned the chemotherapy drug docetaxel, the only treatment currently approved for advanced head and neck cancer by Nice.
Patients whose tumours tested positive for the HPV virus, which is linked to cervical cancer and may be spread by oral sex, did especially well. They typically survived for 9.1 months, compared with 4.4 months when treated with chemotherapy.
The findings were simultaneously published in the New England Journal of Medicine and presented at the European Society for Medical Oncology (Esmo) conference in Copenhagen.
In 2012 around 11,000 new cases of head and neck cancer were diagnosed in the UK and 3,300 Britons died from the disease. The cancer can effect the lips, mouth, nasal cavity, back of the throat, and voice box.
More than half of patients relapse within three to five years.
Nivolumab is one of a new class of antibody drugs called "checkpoint inhibitors" that help the immune system fight cancer. It works by blocking signals from tumour cells that stop the immune system attacking.
The drug is already licensed for the treatment of advanced melanoma skin cancer and non-small-cell-lung-cancer (NSCLC) in the UK.
However while Nice has backed its use on the NHS for melanoma it has so far refused to recommend making the drug freely available to lung cancer patients.
Professor Paul Workman, chief executive of The Institute of Cancer Research, said: "Nivolumab is one of a new wave of immunotherapies that are beginning to have an impact across cancer treatment. This Phase III clinical trial expands the repertoire of nivolumab even further, showing that it is the first treatment to have significant benefits in relapsed head and neck cancer.
"We hope regulators can work with the manufacturer to avoid delays in getting this drug to patients who have no effective treatment options left to them."
Nivolumab and lung cancer: