When babies are born prematurely or with life-threatening conditions, their siblings can feel left in the dark and parents are flung into a state of disarray: endless feeds, tests and having to learn how to care for the tiny human in the incubator become top priority.
It can leave mums and dads feeling emotionally torn: the baby has to be their focus, but their other children also need attention at what is equally a difficult time for them.
Jo Shellum, 36, knows how that feels. In October 2017, she launched Noah's Star, a project which provides support for siblings on the neonatal intensive care unit (NICU) at Birmingham Women's Hospital.
She has since built a team of 50 volunteers - and counting - who help families by playing with children, providing support to parents, and even making drinks for NHS staff rushed off their feet trying to save lives.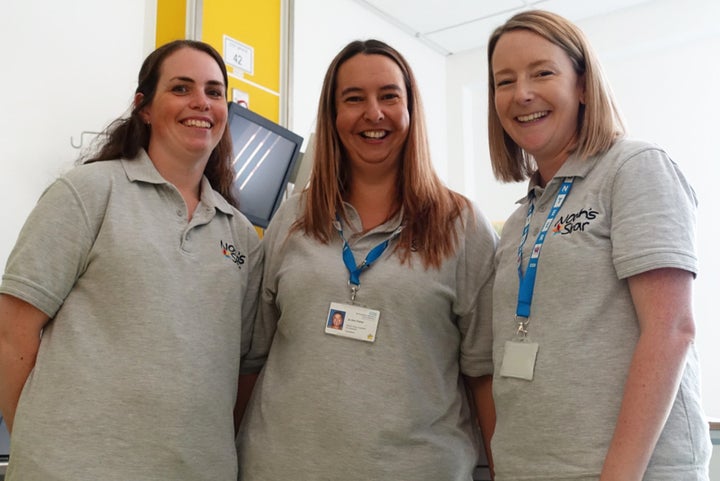 In July 2015, Jo gave birth to twin boys. Noah died just 30 hours after he was born due to a heart complication, while his brother Oscar spent 12 weeks in the NICU after he had a stroke at three days old; he now lives with cerebral palsy.
Jo's eldest son, Ben, was nine at the time. One of the biggest challenges she faced was "the feeling of being torn between the boys".
"We were dealing with the grief for Noah, but also managing our feelings around Oscar being really poorly," she says. "We were also managing the things Ben was hearing and seeing. There was nowhere for Ben to escape to, no-one to give him support, other than us. So it often meant he sat listening to the machines and the conversations."
The family lived in accommodation on the hospital premises for six weeks, during which time Jo recognised a lack of sibling support services; when she relied on her family members, she felt like she was "pushing" her eldest son away.
Following conversations with the hospital, Jo was invited to set up a volunteer group to give other parents and their children a helping hand.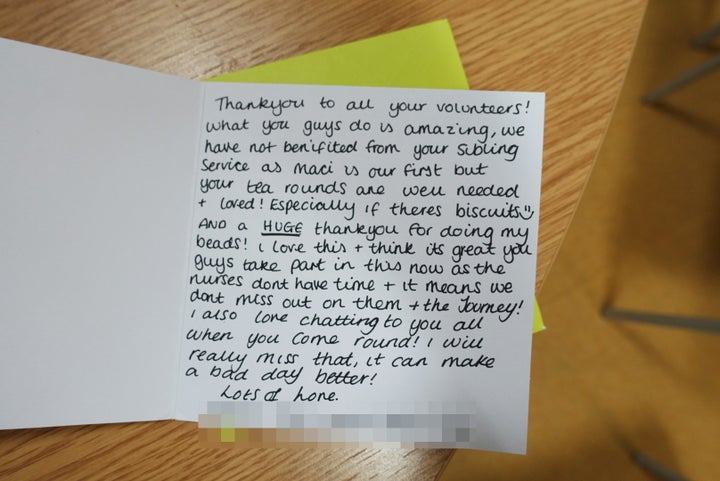 Noah's Star launched in October 2017: its 34 trained volunteers (16 more are currently being trained) have since given 867 hours of their time. They all have full-time jobs as teachers, doctors and counsellors among other things.
Angela Williams from Wychbold in Worcestershire received support from volunteers when her son Evan was in the NICU, and her elder daughter Isla needed help. Among those supporting her was Gemma Champion, 34, who spent time playing with Isla in the creche and throwing a Disney pyjama party. Gemma estimates she's helped 20-25 siblings in total.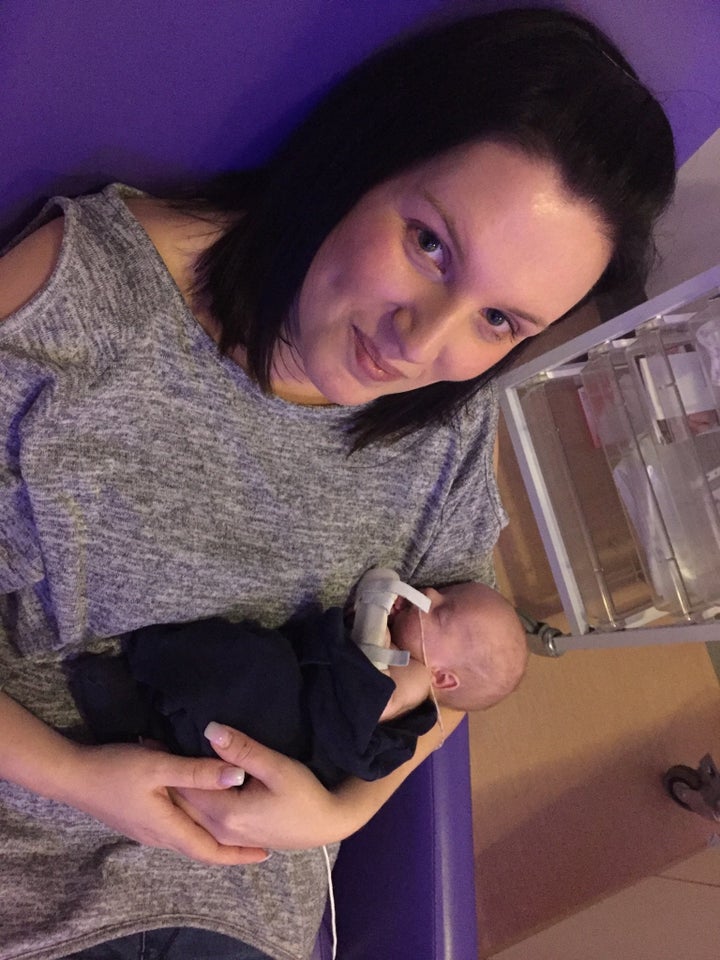 "Every weekend Isla attended the 'hospital club' which gave her dad and I some much needed time to spend with our little boy who needed us so very much," says Angela.
When the family was later moved to a different hospital, Isla was devastated. "There was nothing like this provision at the other hospital and although the staff on the unit very kindly provided a DVD player for her, there wasn't any time spent with an adult in the same way," Angela explains.
"We can honestly say that throughout our NICU journey, the support we had from the volunteers at Noah's Star meant such a lot to to us as a family. Our daughter was safe, happy and entertained."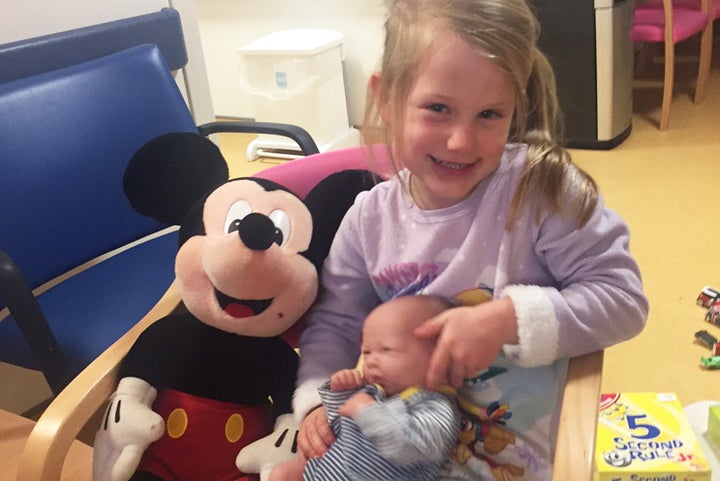 Katie Riisager, 33, from Harborne, is a primary school teacher who also volunteers every Monday for the group. She was inspired to help after her twin daughters were born prematurely.
During her stay in hospital she remembers being in the bottle wash room and seeing a mum with a toddler. "She was charging around, mum was looking really fraught and was desperate to express as well, but was also trying to manage this small child," Katie recalls. "So when I saw this service advertised I just thought, it's a really nice and important thing to do to help."
When they're not playing with the kids on the ward, the volunteers make tea and coffee for parents, and provide advice and support. They also issue 'beads of courage', tiny glass beads offered to parents when their baby has a procedure or they reach a milestone in recovery.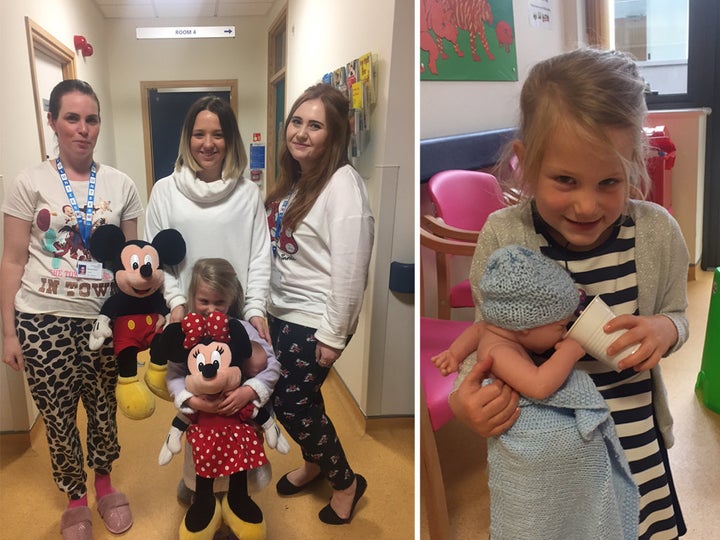 "Volunteers go around with a trolley and issue a bead to parents while talking to them," Gemma explains. "For every blood test or X-ray, and for every day they are on the unit, the parents get a card to fill out and then the volunteers issue a bead. When the parents leave they have strings and strings of beads, which represent their journey."
The experience has been really rewarding for Gemma: "You always feel like you've made a difference - even if you're just here for an hour. One of the nurses said the only criticism she could give is that we're not here 24/7."
On leaving the ward, one new mum clutches her a baby with oxygen tubes coming from its nose and says they have been staying in the hospital for over 100 days. Their baby is smiling and so is mum. She nods towards the volunteers, grins and says: "They're amazing".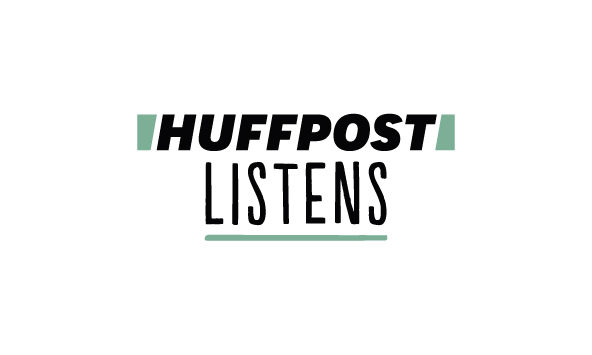 HuffPostListens – Birmingham

HuffPost wants to get out of the media bubble and tell the real story of the UK. For one week we relocate our newsroom to the heart ofBirmingham and invite people to tell us what they care about - we will go and report on it. We're also hiring more reporters out of London, starting in Birmingham. We don't think the media has listened to people enough, so that's what we're doing. Listening to the stories ofBirmingham, opening up our newsroom to its people and telling the real story of Britain from the heart of one of its biggest and best cities. You decide the news. We'll tell your story. Birmingham, be heard. #HuffPostListens

HOW YOU CAN GET INVOLVED

Visit our open newsroom at the Bullring and tell us your story: We're right by the Rotunda, next door to Next, Upper East Mall, Bullring, Birmingham, B5 4BG

Opening times: Mon & Tuesday: 10-8pm, Wednesday: 10-1PM, Thursday: 10-1PM, Friday: 10-8pm, Sat 9am-8pm, Sunday 11am-5pm

Find us across the city on mobile "Listening Posts" and tell us your story:

MediaCom Birmingham

Birmingham Moor Street Station

Birmingham Town Hall

Birmingham City Centre, Marks & Spencer

Email listentobirmingham@huffpost.com, or WhatsApp +44 78968 04043 and tell us your story

Join our Facebook group and tell us your story

Visit huffpost.co.uk from Monday and read your stories there