When you're on a long-haul flight, a decent meal can go a long way in brightening your spirits and helping pass the time.
On his website and Instagram account, selfless soul Nikos Loukas rates food offered by various airlines around the world to help you snuffle out the best ones.
His reviews feature the good, the bad and the ugly when it comes to in-flight food, all to help you make a booking you'll enjoy.
Loukas started reviewing in-flight food as a bit of fun while traveling back in 2012, but it soon turned into serious business.
Today, he works in the aviation industry as a training manager in Europe, assisting with product development projects for airlines.
He travels a whopping 180,000km per year for his website and is always surprised by the food he receives.
Loukas added that his favourite first class meal is either the lobster thermidor or the Kyo-Kaiseki Japanese meal offered by Singapore Airlines.
For those traveling in economy class, he said "Turkish Airlines does the best food".
"I like airlines that tell a story through their food. A bit like how Swiss or say Aegean Airlines try to give a taste of their respective home countries in their onboard offerings," he said.
Loukas is currently crowdfunding to create a documentary about the wondrous world of aeroplane food, but for now, you can check out more of his quick reviews below.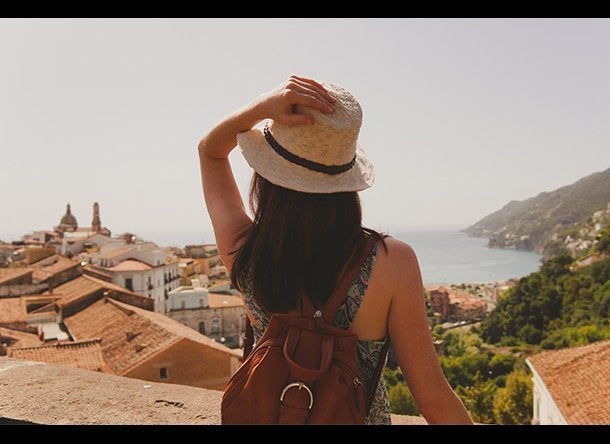 The Best Places to Go in Europe for Every Kind of Traveler