ITV's brand new thriller 'Innocent' kicked off on Monday (14 May) night, with viewers thrown into a murder case that questioned the guilt - or indeed innocence - of its lead, David Collins.
The father-of-two has just been released from prison on a technicality, after serving seven years for the murder of his wife, Tara.
After a third trial fell apart, the judge decided to release David - much to the distress of Tara's family - leaving viewers questioning whether or not he was really behind his wife's death.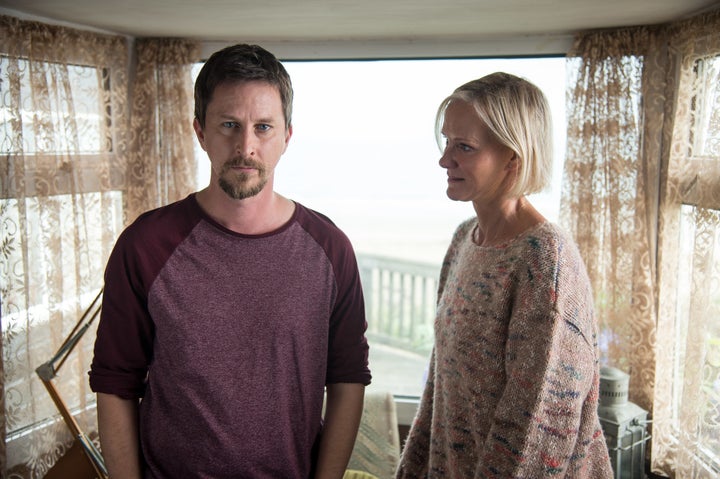 Of course, episode one has thrown the light on many other suspects who were connected to Tara, and over the next three episodes, we will discover who really is guilty.
However, in the meantime, we have been left with a lot of questions, so we sat down with Lee Ingleby, who plays David, for him to talk us through them...
What was David and Tara's relationship like before her death?
Following episode one, we're getting the impression David and Tara's relationship was not exactly a happy one - something Lee promises we will find out more about in the next instalment.
"He does say it wasn't moonlight and roses and that they had quite a tempestuous relationship.," he says. "They're not a happily married couple."
Did Tara and Tom really have an affair?
The bombshell at the end of the episode came as David accused his his former best friend Tom of sleeping with his wife prior to her death - but is he on the right track with his accusations?
"It's thrown light on another person, and doubt on who is right and what is going on, and it will add to the strand for the police investigation," Lee explains.
"As couples, they were very close mates, and in prison, he's had time to reflect and come up with his own theory of whether his wife and his mate were faithful and true. But he can't prove if it's right."
Why did Alice have a violent fight with Tara on the night she died?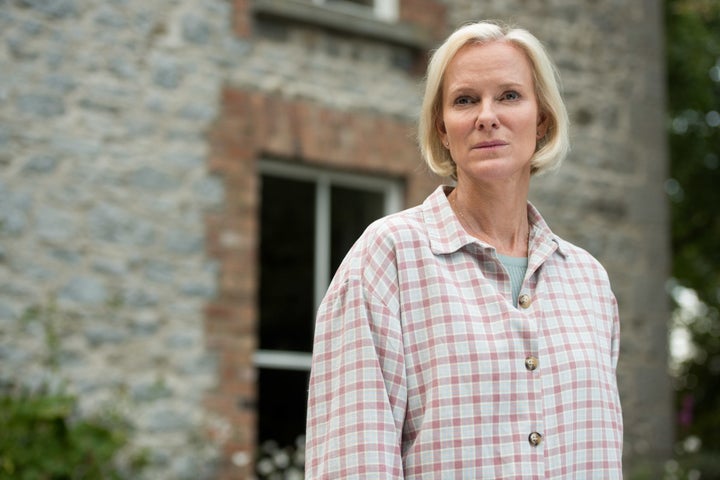 Tara's sister Alice would have everyone believe they were as tight as could be, but it seems Alice is hiding a very big secret about the night she was killed.
The fresh investigation into her death has thrown up a witness account that the siblings were involved in a violent showdown in a restaurant, and with Alice having stood to gain a lot from her sister's death, it has put her firmly under suspicion.
But could Alice really have killed her sister?
"It's definitely something they're going to look into, but I'm not going to tell you what happens there," Lee teases. "I think you should question her motives.
"As David says on those courtroom steps, people lie to their own ends in order to gain. I think that definitely includes Alice."
How have the police officers managed to keep their relationship secret?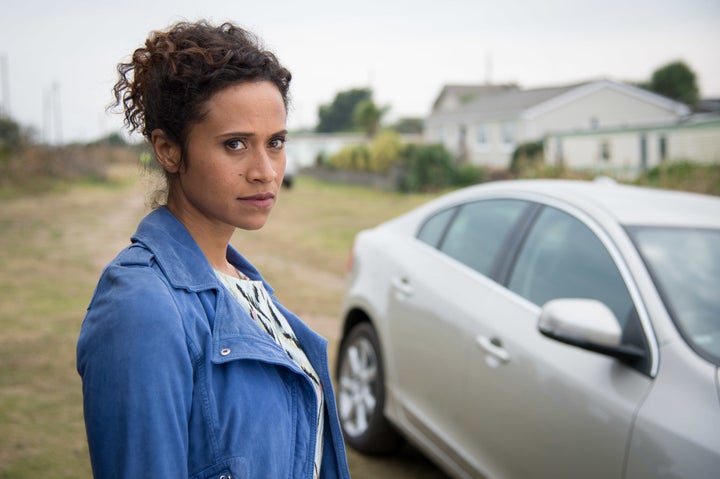 Unbeknown to other characters on screen, it has come to light that the officer who led the original investigation into Tara's death, DCI William Beech, is actually in a long-term relationship with the new investigating officer, DI Cathy Hudson.
Quite how they have managed to keep this on the DL so far remains a mystery, although it seems we can be certain that - with Cathy now unpicking her other half's case - there will be trouble ahead for the pair.
Asked how they've managed to live so inconspicuously, Lee says: "I don't know! I think it comes to light as things go on.
"What it does is throw trust into conflict, because as a fresh set of eyes takes over an experienced copper, they will have a different take which will set them up for conflict."
Will Jack reunite with his father?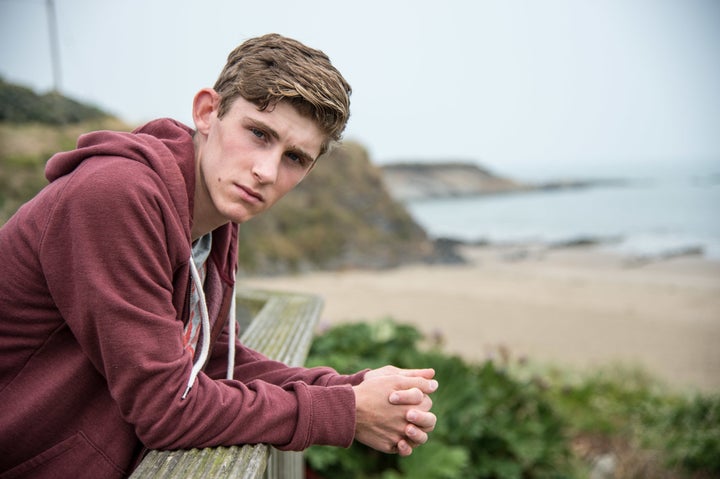 With Alice caring for Tara's kids since their father has been in prison, they have almost been conditioned to hate their father, given Alice's unwavering belief of David's guilt.
However, it looks like David's son, Jack, is beginning to question all that he has been told, and he could soon become an ally to his father as he tries to prove his innocence.
"Curiosity starts to get the better of him," Lee reveals, teasing the ramifications this could have on the rest of the family.
"With him, there's this uncertainty, but with the daughter, she wants nothing to do with her dad."
Why has David's brother stayed so loyal to him?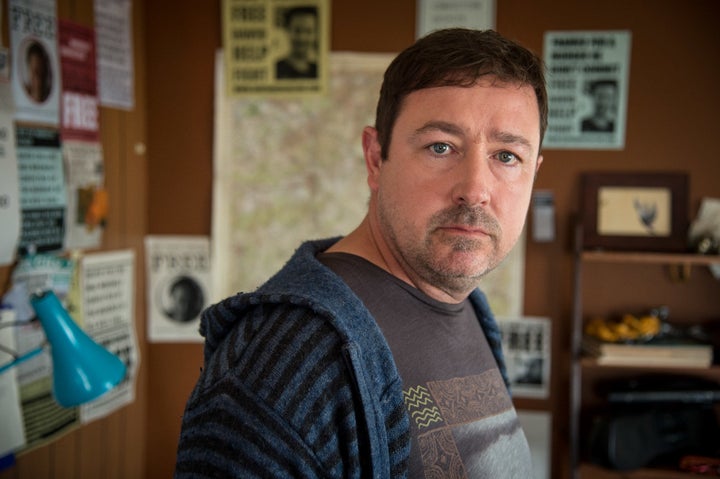 The whole time David has been in prison, there's only one person who has had his back - his brother Phil. But with his life now adversely affected by his loyalty to his sibling, viewers will no doubt be questioning why he has gone to such lengths.
"I remember talking with Dan, who played Phil, about this," Lee says. "They were very close, and we always play the story that David was a northerner in a foreign land in a way, and he always felt his brother reminded him of home.
"As the trial went on, he became his only confidante, and blood is thicker than water so he stood by him. But as a result, his own life has changed, so you have that dynamic of another person's life being affected by David's incarceration.
"It's kind of guilt by association, so the brother bears the brunt."
Will this come back to haunt both the brothers?
Is David guilty?
This is ultimately the biggest question that underpins the whole series, and one we're sure we won't be finding out the answer to until a lot later on.
However, Lee isn't one to protest his character's innocence, and insists we should still be keeping an eye on him.
As he points out: "He hasn't been proven innocent at all. It went to trial three times and the jury couldn't decide, so he's been released on a technicality."
Asked if he knew about who the real culprit was throughout filming the series, he adds: "I did know. When you're playing someone who knows for sure whether they're innocent or guilty, you can't play it by surprising yourself and waiting until the final episode to find out - it would be very hard."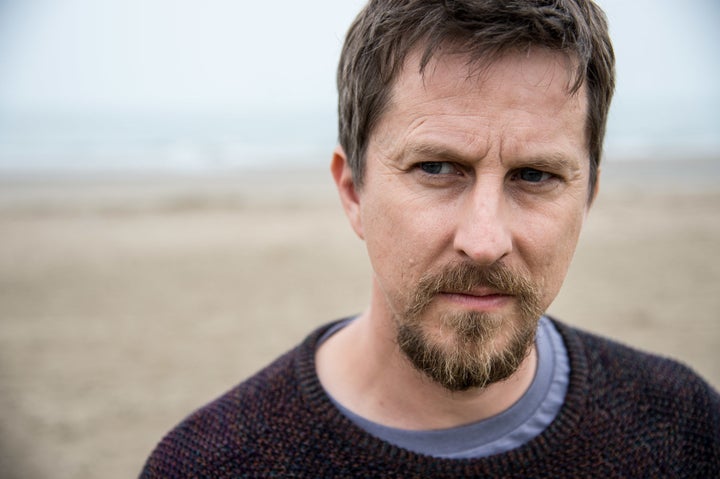 What should we make of David's violent outbursts?
Not only do we hear of accusations David was violent towards Tara during their marriage, we also see him have an altercation with a guy on the waterfront, which teases how the character could have had it in him to kill his wife.
However, we're also forced to question whether seven years in prison could have changed him.
Lee says: "Certainly he's become more violent and the way that red mist descends, which should question the audience - was it lying dormant, or was it a result of having to toughen up while being in prison?"
Who did Lee suspect at this point?
While Lee knew the killer's identity during filming, we just had to ask him who he thought it could have been when he was devouring the scripts - and it seems he went on as much of a journey as we are about to go on.
"When I was reading it, I was always looking at the sister," he reveals. "She had a lot to gain from what happened. But I changed my mind a few times throughout - that's the beauty of the script."
'Innocent' continues on Tuesday at 9pm on ITV.