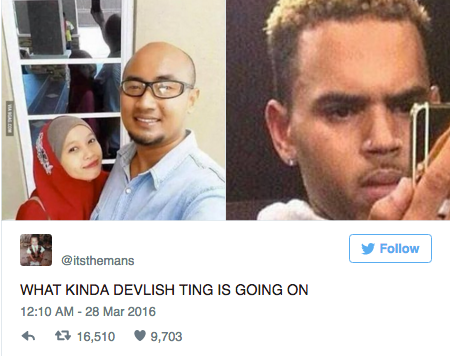 In an occasional series of unexplainable likely Photoshopped scary stuff that ends up on the web, we bring you this latest offering.
What's that you say? Why it's just a lovely couple taking a smiling selfie, split with a picture of Chris Brown gazing into the screen of his phone, captioned: "What kinda devlish ting is going on."
But look a little closer, for why else would this apparently unassuming snap have been retweeted more than 16,000 times?
Clue: Focus on the reflection behind the couple.
Popular in the Community