Katie Hopkins refused to leave the studio of a live EU debate on Sunday, after fellow guest Sir Bob Geldof said he couldn't be in the same room as her.
Geldof remained in a side room during the entire 60 minute, three-part #InOutLive, which aimed to get young people registered to vote, as panicked producers hurried to find a solution to the stand off.
Bosses asked Hopkins to leave the studio so Sir Bob could interact with young voters but the MailOnline columnist refused to budge.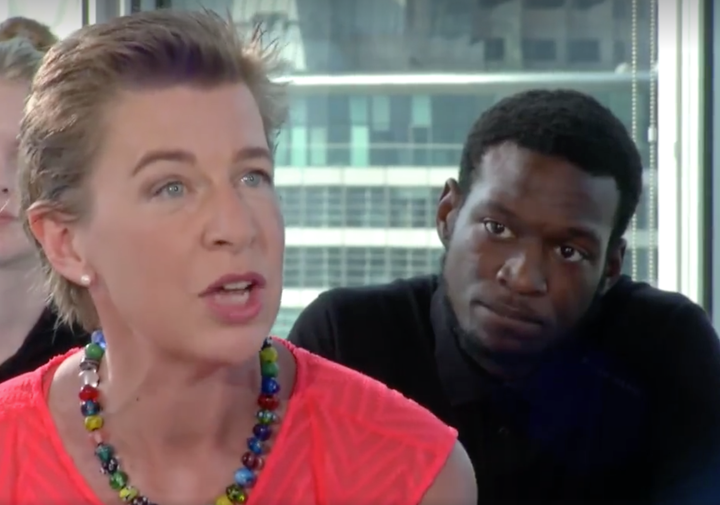 The former Apprentice star told The Huffington Post UK after the broadcast: "I was asked to leave, he [Sir Bob] won't come out [of his green room]. I thought 'Maybe I should leave, because these guys have all given up their time to come and I kind of want them to not miss out'.
"But actually I'm always perceived as the intolerant one and I get that because I have outspoken views but in terms of tolerant people I'd argue maybe Sir Bob is the intolerant one and perhaps maybe I'm more tolerant of both sides of the opinion than he is.
"I think it's a real shame Bob didn't want to involve himself with the young people that have spent their time, money, energy and effort to come here and listen to him."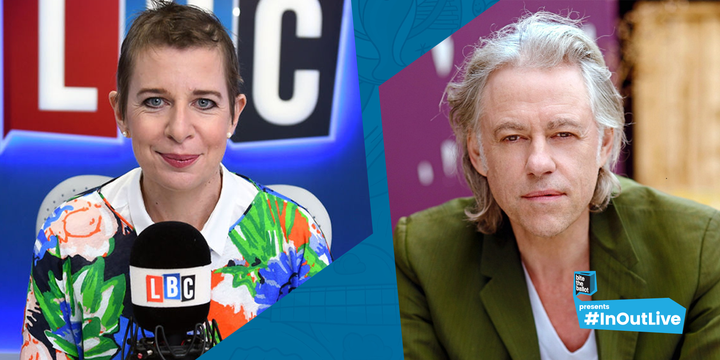 An email to participants sent prior to the debate said: "We can confirm, Katie Hopkins and Sir Bob Geldof (OMG!) will be facing your questions."
Geldof stayed behind to appear in a specially recorded one-on-one interview only once Hopkins had left the central London studio.
The young audience who appeared in the live broadcast with Hopkins had been told to leave prior to Geldof's interview.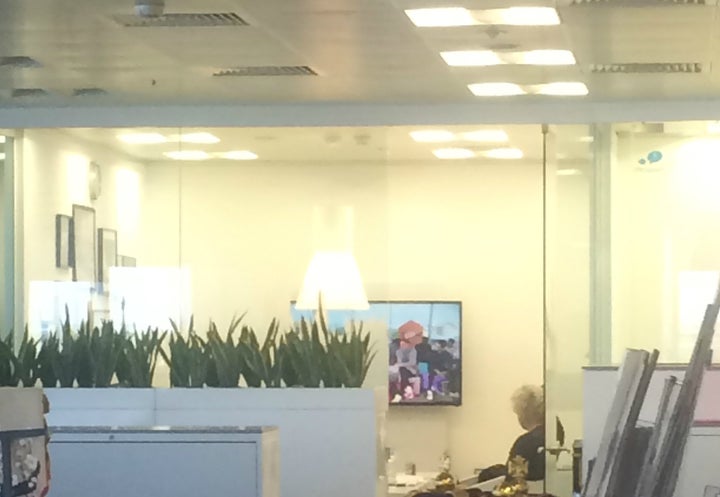 A source close to Geldof told HuffPost UK the poverty campaigner did not wish to detract from the purpose of the broadcast by appearing alongside Hopkins.
Geldof feared the head-to-head would become the sum of the debate, the source added.
Hopkins told MailOnline today that Geldof approached her as she was leaving the studio before he was "dragged away".
"I was in the corridor and someone grabbed my arm and said: "Hi Katie" and it was Sir Bob. I couldn't believe it and asked him why he wouldn't speak even though I promised not to say anything. His people then dragged him away," she said.
#InOutLive was part of the drive by democracy campaigners Bite The Ballot and group Hope Not Hate to entice 500,000 young people to register to vote ahead of Tuesday's deadline.
You can register to vote in less than three minutes here.
Watch the full live broadcast below:
NOW READ:
Popular in the Community