Intel know a thing or two about making drones.
In fact with Drone 100 they set a Guinness World Record and in doing so gave us one of the most spectacular musical light displays we've ever seen.
Well now Intel are back, and they've set their sights a little higher than a mere 100, this time they've decided for and entire swarm.
The team have completely rebuilt the drones, these are the second-generation Shooting Star Drones custom built by Intel and rather than operating as small individual entities this 500-strong swarm work as one mind.
This allows them to create incredible 3D shapes with enormous precision.
"Sophisticated algorithms optimize distances during launch and landing to avoid collisions, and the vehicles remain protected because of the propeller cages." explains Daniel Gurdan, engineering lead for the drones.
How they create the shapes and displays is even more impressive.
"We run through a simulation on a laptop, see how it works, and then load it onto the drones with a click of a button," explains Natalie Cheung, drone light show business director.
Thanks to greatly improved software too the drones can now fly even closer together.
"Instead of having a 20-foot distance between drones in the air, we can actually get as close as 5 feet," said Cheung. "When drones can be closer to each other, it creates a brighter and more beautiful image."
So why do it? "We're showing regulators around the world that UAV technologies used the right ways can help shape new rules for manned and unmanned aerial vehicles," she explains.
Robots That Will Change Our Lives In 2016
Robots that can deliver other robots: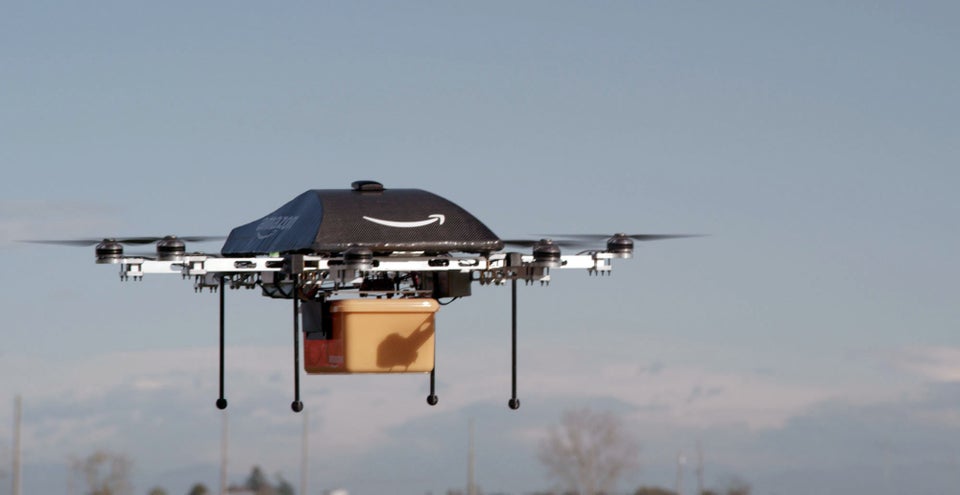 Robots that could soon be saving lives: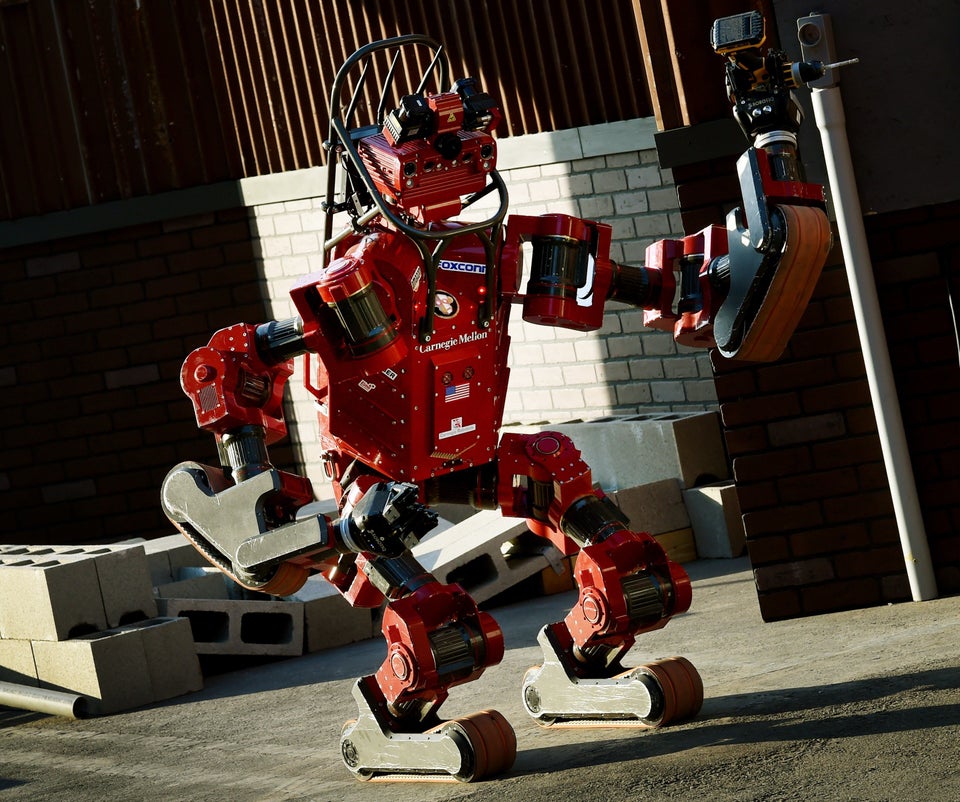 MARK RALSTON via Getty Images
Robots that can carry your stuff: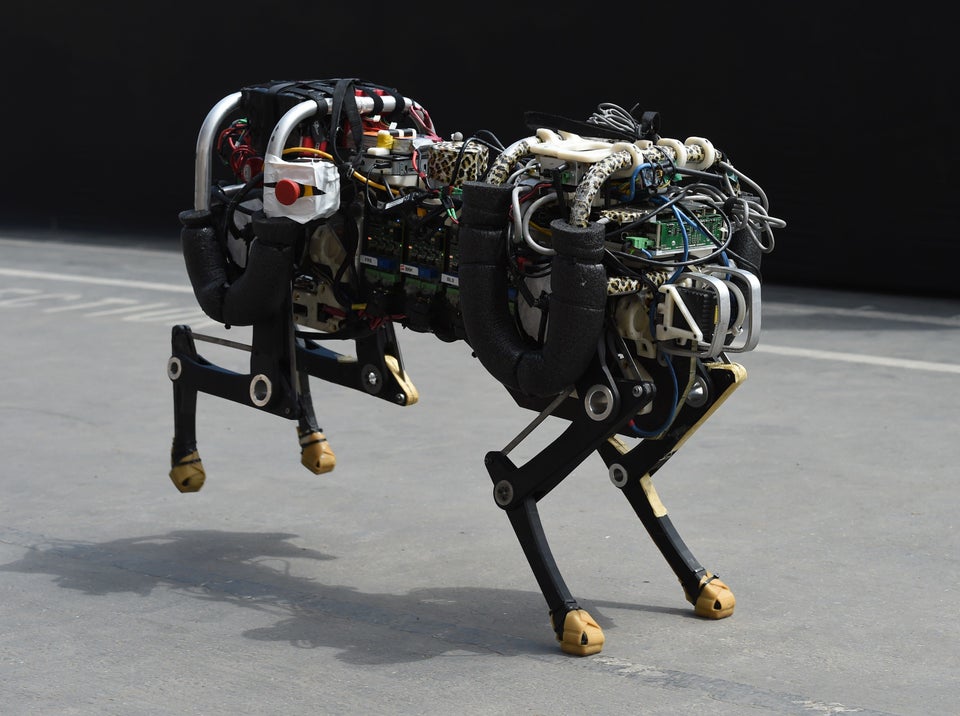 MARK RALSTON via Getty Images
Robots that can kill: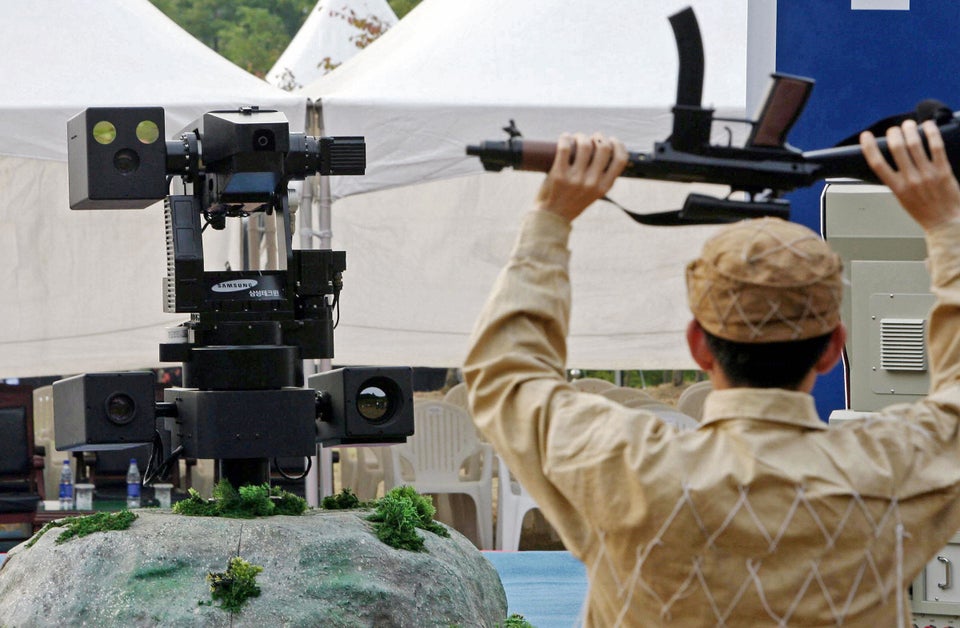 Robots that can race each other: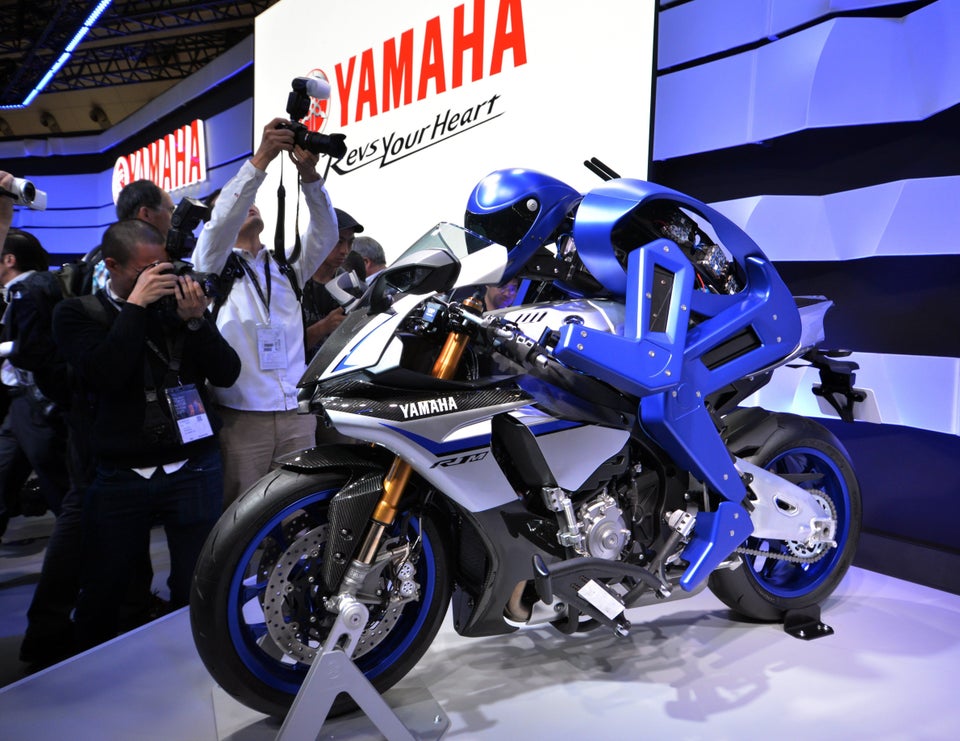 YOSHIKAZU TSUNO via Getty Images
Robots that are toys: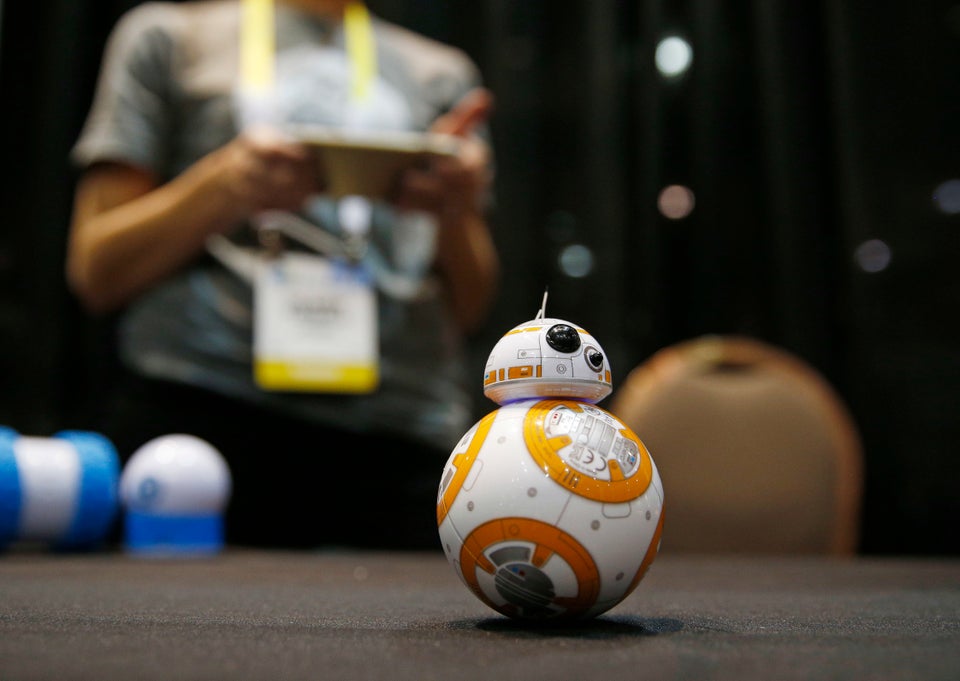 Robots that will do your weekly shop: