The team, lead by Professor Pierre Bérubé, have developed a filtration system that uses a membrane barrier to catch and hold contaminants such as dirt, organic particles, bacteria and viruses, while letting filtered water pass through.
These systems are 99.9% effective.
Access to clean water is still a huge problem for millions of people around the world, according to the World Health Organisation at least 1.8 billion people used a drinking-water source contaminated with faeces in 2016.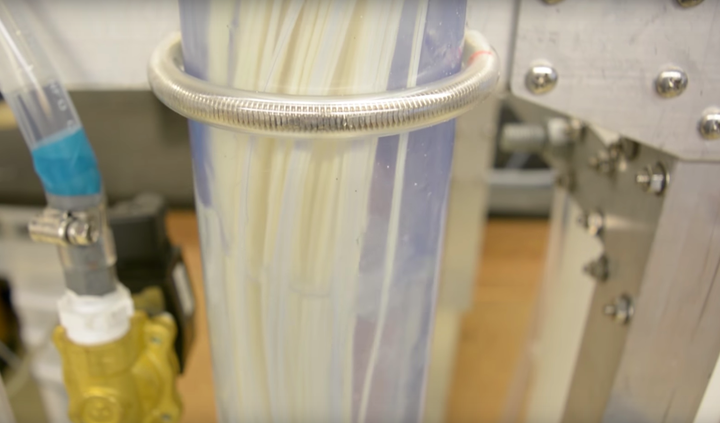 Admittedly these cleaning membrane fibres are nothing new, but most systems that currently exist require chemicals, pumps and motors to then remove the contaminants from the membrane once they are trapped.
But this new system relies on a community of beneficial bacteria or biofilm, as the second line of defence. These organically grow inside the membrane and passively eat away at the dirt that accumulates.
"Our system is the first to use gravity…it's low-maintenance and as efficient as conventional approaches that need chemicals and complex mechanical systems to keep the membranes clean.
"You just let gravity and biology do their thing. This means significant savings in time and money over the lifetime of the system," said Bérubé.
The system will now be piloted in West Vancouver, because of proximity to the team, as soon as next week, before hopefully being rolled out to remote communities across the country.
This includes First Nation Communities, and if things go to plan, they will take it globally and use them in India.
Bérubé said: "Access to clean drinking water is a constant challenge for millions of people around the world. Our goal is to provide a model for low-cost, effective water treatment for communities, and to help locals help themselves as they build, operate and even expand their water treatment plants."