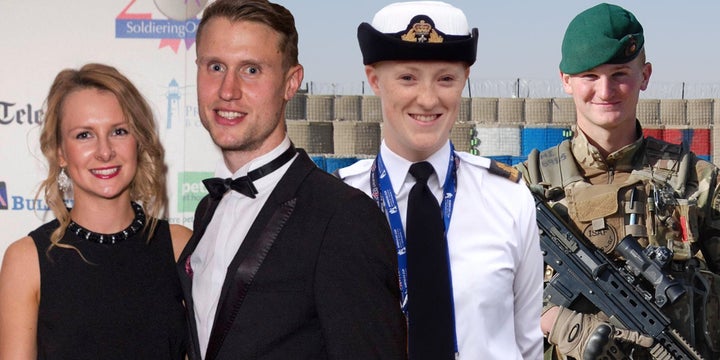 Dozens of young British injured servicemen and women will join their counterparts from 14 other nations for the second Invictus Games competition next week.
While the competitors are injured, often after having been wounded in service, the event aims to provide new forms of motivation and appreciation.
And despite harrowing tales of adversity, the idea behind Invictus is one of recognition, not sympathy.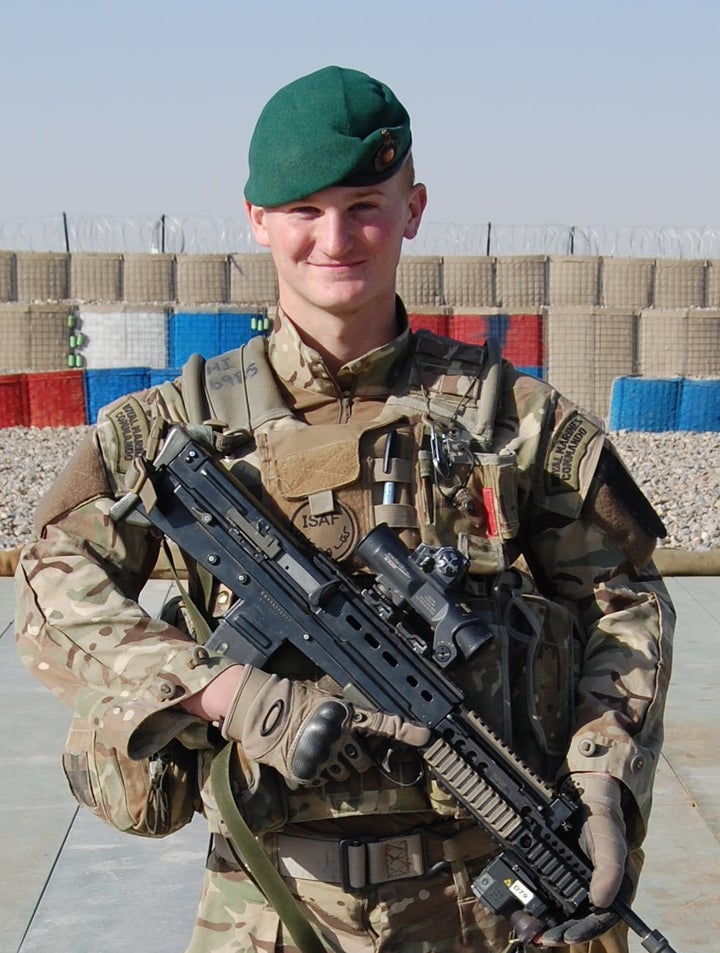 One of those set to compete in Orlando is 22-year-old Marine Sam Stocks.
Sam has served with 40 Commando since 2011 and has been on one tour of Afghanistan.
In September 2013, he received a shock diagnosis of a kidney condition called IGA Nephropathy, which occurs when an antibody becomes lodged in the organ.
Such is the severity of the condition, Sam has been told that his kidneys will fail within 10 to 15 years.
Yet a year almost to the day of his diagnosis, Sam competed at the first ever Invictus Games in London.
"It was quite difficult," he tells The Huffington Post UK. "I'd been on high-strength steroids for six months and I came off those gradually when I began my training, it was tough.
"To go from being ill, pumped full of drugs and being in quite a bad way, to then try and win a race on TV in front of my family was the best feeling for me."
And Sam is not alone in overcoming often crippling pain to compete in the Games.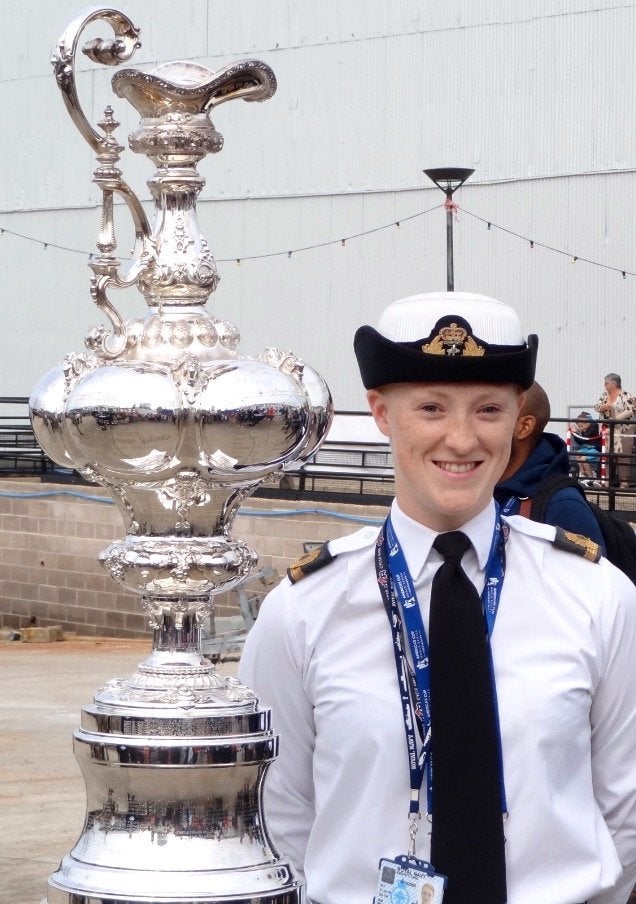 Another competitor heading for Orlando this week is former Sub-Lieutenant in the Royal Navy, Zoe Williams, who'll compete in swimming and indoor rowing.
Zoe, 24, has a severe back problem which causes pain whenever she walks or runs, and after leaving the Navy, she struggled with the transition to civilian life.
She first heard about the Invictus Games just before they began in London two years ago. Spurred on, she applied to take part this year.
"For me personally, exercise and sport has given me a focus while I was working out what I would do next after having left the Navy," she tells HuffPost UK.
And the Games have so far guided a large part of her post-military life.
"They've really given me something to aim towards," she says. "Having the Invictus Games to train towards has made me up my game and intensity and really put the hours and effort into my gym.
"It would be all too easy to sit back and relax but I've been inspired by all the other teams training.
"I think: 'You've got to keep going, you've got to push harder'."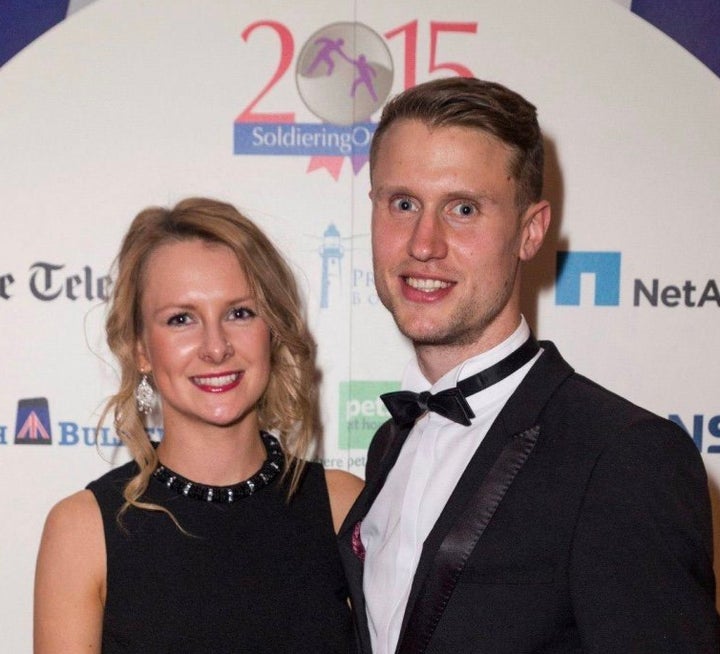 Yet if it weren't for family, friends and loved ones, competitors say they might not have made it this far. And that's one of the reasons the Royal British Legion will make sure every competitor has someone supporting them in the US.
Nikki Flood, 22, will accompany her partner Luke Wigman, 29, to Orlando this week, in a scheme fully funded by the Legion.
"It gives Luke the motivation to push a bit harder with us being there, supporting him," she says. "It's incredible the Legion is able to help us in this way."
Luke will be taking part in the Invictus Games for the second time this year, having been seriously injured in an IED explosion in Afghanistan in 2011.
He won gold in the 1500m in 2014, and will compete in the same race again this year.
"I'm involved in helping him control Luke's diet. We're both eating lots of fruit and veg and cooking healthy meals," Nikki says. "He's very specific on the times of meals.
"Because we both work shifts, when we're both in we'll eat at his designated time, it's a small way for me to help."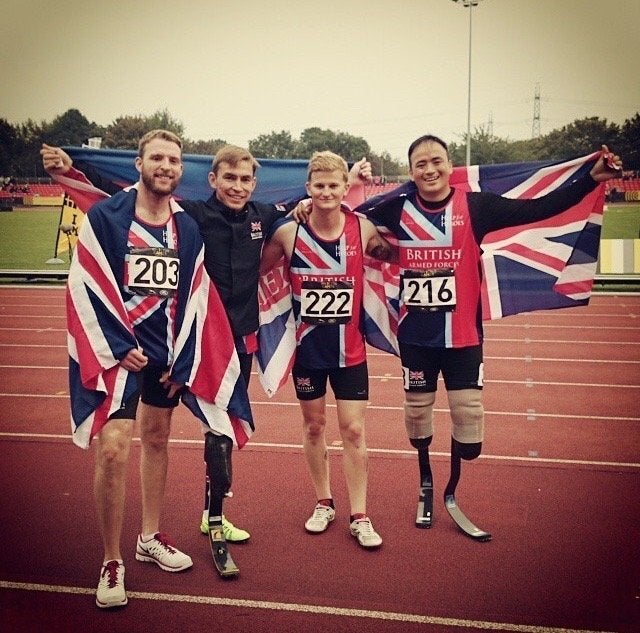 Two years after his first Invictus Games and Sam is preparing to compete again. Although diagnosed with a serious health condition, the decision to discharge him from active service has been pushed back into next year.
Amidst the uncertainty, competing in the Games has given him a goal to aim for.
"This is a chance for me and the guys, some of whom have been through horrific things, losing all sorts of body parts, to say 'you know what, I might not have two legs, but I can still run faster than most people'," he says.
"It's also about inspiring some of the other wounded members of the military community so that if they're feeling a bit down they can see other guys who are in a worse position than them running around the track, hopefully they can see them and think 'if they can do that, so can I'.
"It's inspiring the next generation as well."
It's a point Sam's fellow competitor Zoe agrees with.
"The Invictus Games is the opportunity to showcase yourself on the World stage," Zoe says.
"To prove that whatever's happened and whatever's been thrown at you, you can come back and you can come back hard.
"You can prove your injury doesn't define you, it doesn't matter what's happened.
"It matters that you've got back up, you've dusted yourself off and you're ready to take on the world again."
Popular in the Community