Iran launches 15 missiles at US-led forces stationed in Iraq in retaliation for the killing of Qassem Soleimani
No confirmed casualties at this time
President Trump tweets to say "assessment of casualties and damage taking place" but adds: "So far, so good!"
But one report on Iranian state television claims – without evidence – 80 "American terrorists" had been killed and US helicopters and military equipment damaged
Iranian officials say retaliatory strikes have "concluded", adding Tehran did not want a war
UK foreign secretary Dominic Raab urges Iran not to carry out further "reckless and dangerous" attack
In what appears at this time to be an unrelated incident, a Ukrainian passenger plane has crashed shortly after taking off from an airport in Iran killing all 176 people on board.
Iran has carried out its promised "severe revenge" for the killing of Qassem Soleimani last week, by launching missiles at US-led forces stationed at two military bases in Iraq.
US officials said 15 missiles were fired, with 10 striking the Ain al-Asad base 100 miles west of Baghdad, one striking a base in Irbil in northern Iraq's semi-autonomous Kurdish region, and another four missing their targets.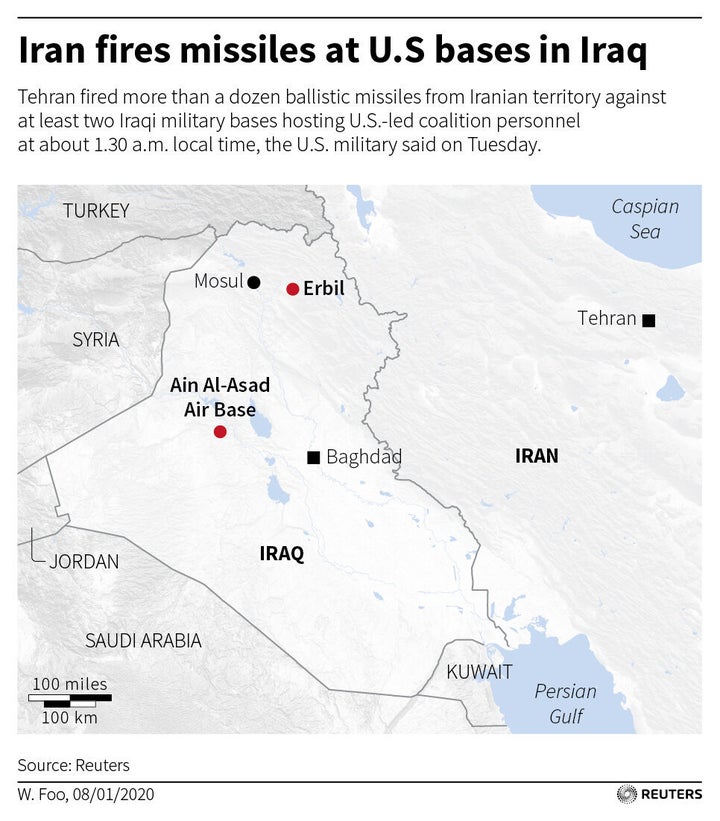 One source told Reuters that early indications showed there were no US casualties, while other US officials declined to comment.
A report on Iranian state television said 80 "American terrorists" had been killed and helicopters and military equipment damaged but it did not provide evidence of how it obtained that information.
The Ministry of Defence has confirmed there were no British casualties in the attacks.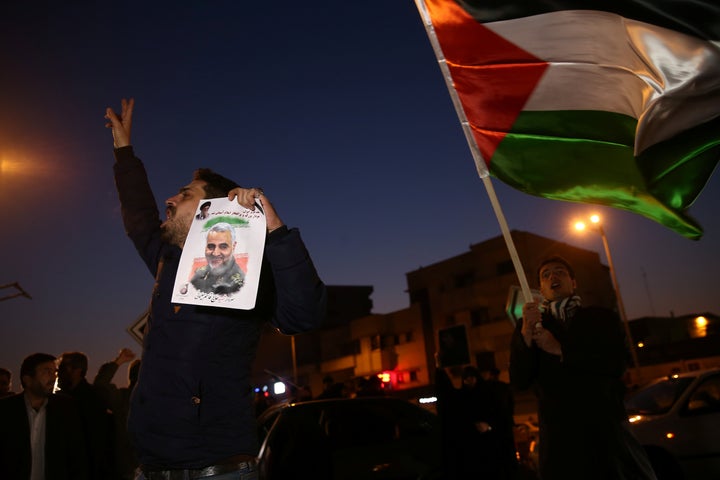 Donald Trump tweeted in the early hours of Wednesday morning to say an assessment was taking place but claimed "all is well" and "so far, so good". he added he would be making an official statement later in the day.
In announcing the strikes, Iranian officials said Tehran did not want a war and its strikes "concluded" its response to Friday's killing of Qassem Soleimani, a powerful general whose burial after days of mourning was completed around the time of the missile launches.
However, Iran's Supreme Leader Ali Khamenei said the missile attack was a "slap on the face" of the United States and that US troops should leave the region. He was addressing a gathering of Iranians who chanted "Death to America".
The UK has urged Iran not to carry out further "reckless and dangerous" attacks after Tehran fired missiles at military bases in Iraq hosting British and US troops.
Foreign Secretary Dominic Raab urged Iran to pursue "urgent de-escalation" as the crisis in the Gulf intensified, PA Media reports.
Iranian television reported an official in the supreme leader's office as saying the missile attacks were the "weakest" of several retaliation scenarios. It quoted another source saying Iran had lined up 100 other potential targets.
More than 5,000 US troops remain in Iraq along with other foreign forces in coalition that has trained and backed Iraqi forces against the threat of Islamic State militants.
Hours before the Iranian strikes, US defence secretary Mark Esper said the United States should anticipate a response from Iran for the killing of Soleimani, commander of Iran's elite Quds Force, a unit of the Revolutionary Guards.
"I think we should expect that they will retaliate in some way, shape or form," he told a briefing at the Pentagon.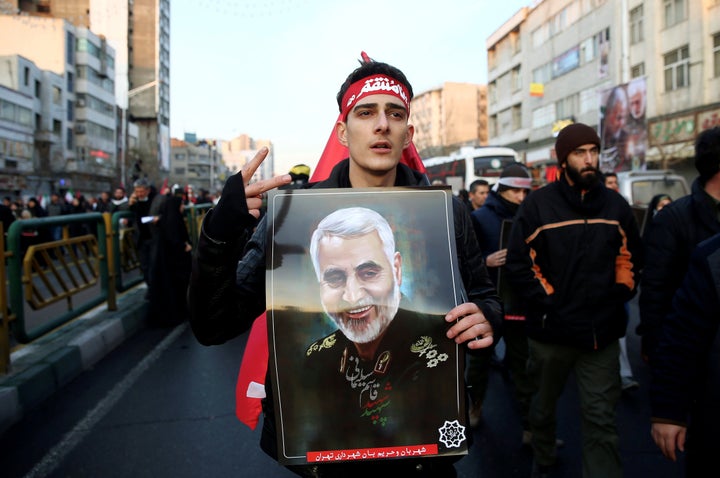 Iranian Foreign Minister Mohammad Javad Zarif said Iran "took & concluded proportionate measures in self-defence under Article 51 of the UN Charter".
"We do not seek escalation or war, but will defend ourselves against any aggression," he wrote in a post on Twitter.
Soleimani's killing and the strikes by Iran came as tensions have been rising steadily across the Middle East after President Trump's decision to unilaterally withdraw America from Tehran's nuclear deal with world powers.
They also marked the first time in recent years that Washington and Tehran have attacked each other directly rather than through proxies in the region. It raised the chances of open conflict erupting between the two enemies, which have been at odds since Iran's 1979 Islamic Revolution.
The Boeing 737 belonging to Ukraine International Airlines came down near Tehran's Imam Khomeini airport and burst into flames.
Ukraine president Volodymyr Zelenskiy confirmed on Wednesday morning that all passengers and crew on board had been killed, citing preliminary information.
Officials have said the cause of the crash was engine failure and was not a missile attack or act of terrorism related to current tensions in the region.