Physical contact in the workplace, including hugging and kissing, should be banned, says a majority of UK employees – after a survey found a third of people had been affected by an "awkward" greeting with a colleague.
A quarter of people find interactions so troublesome they have even gone out of their way to avoid meeting a colleague because of the way they greeted people, the survey of 2,000 adults by TotalJobs found. In fact, three quarters said they would support a full ban on physical contact in the workplace.
The survey suggests society has moved beyond the handshake at work, with colleagues embracing, air kissing, and sharing a level of familiarity that in decades past would've been reserved for family and friends.
Hugging isn't the norm in every office, of course, but greetings are markedly less formal now than 30 years ago. If this evolution leaves people feeling uncomfortable, could we all benefit from a universal office code on hugging?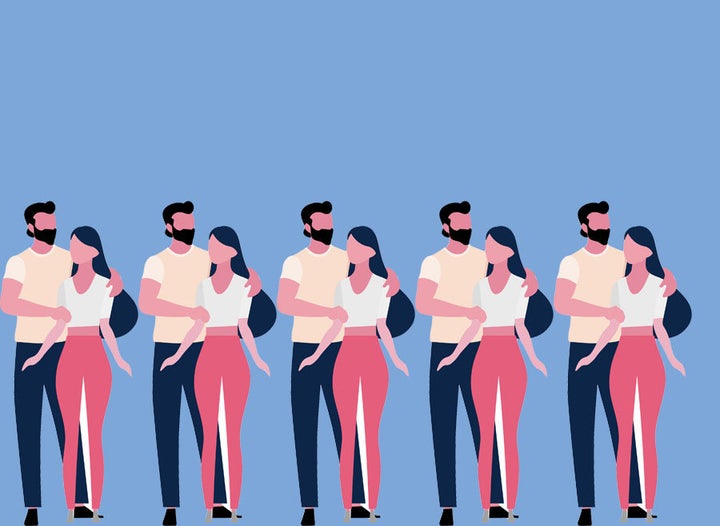 Alexandra Sydney, marketing director at Totaljobs, said: "Our research suggests that workplace greetings have the potential to stray beyond awkward and could have a real impact on job satisfaction and productivity."
Sydney says that boundaries need to be set in the workplace. "With one in four people telling us that they avoid meeting a peer or a client due to the greeting alone, it's clear that boundaries need to be set in the workplace which promote a comfortable working environment and doesn't impede on the working day."
But does a catch-all "don't hug your colleagues" rule take into account real-world relationships and the closeness that can develop between co-workers?
Lisa Gibbons, 32, from Hull, says of her colleagues: "We've been friends for years, and I'm someone who loves a hug so for me it would feel weird if I suppressed that part of my personality 8 hours a day," she says. "I've never been told off for doing it but a couple of times people have looked at me funny when I've hugged them."
Richard Fox, partner and head of employment at law firm Kingsley Napley, who frequently deals with misconduct issues in the workplace, says it is preferable for employees to suppress any natural instinct to hug, or physically touch, colleagues, rather than making others feel awkward. "I am not saying that I do not recognise relationships can begin at work – I also know that people can be naturally tactile without any shred of sexual advancement involved," he says.
"[But] like everything else, they have to be controlled so employees who do not want to consent to touching of whatever nature, are not put at risk."
This is such an urgent issue, says Fox, that employers should be developing workplace rulebooks on hugging and other similar behaviours. He recommends regular training on what is and isn't acceptable between employees.
"It is inherently risky for employers to allow any form of physical contact between employees in the future," he says. "I know many will cry foul, and believe this is an unnecessary intrusion into 'normal' relations between colleagues. But the fact is the law is now in a very different place to even 12 months ago."
Fox says it is "irresponsible" for employers to allow new staff to enter a workplace without there being a culture which protects all of its employees. He notes this guidance is especially important where there are people of different levels of seniority working together.
Gibbons does acknowledge this in her own behaviour: "I think maybe people would be less accepting of my hugging if I was a man or the boss."
Psychologist and leading body language expert, Jo Hemmings says: "It's clearly a highly complex, embarrassing, even humiliating subject and we all have an opinion on what is right and what is wrong.
"So, in an age where workers worry they may be called out by HR following a consensual hug with a colleague or a supportive hand on the shoulder, it is important for companies to step up and offer much-needed guidance for staff around the rules of engagement in the workplace."