When she was 18, Lucy Rycroft-Smith invited a bunch of friends over for her hen to dress as nuns, drink too much, and cackle at the dick-shaped objects. The following evening, her husband-to-be returned from the pub with his male friends, drunk – and they all watched porn together. "Oh, how we laughed," she says. "Oh, how progressive I thought I was."
Fast forward more than 15 years, and Rycroft-Smith, from Cambridge, has done some serious thinking about hens and stags. Most notably, how out of touch they are. Two years ago she fell out with friends because, despite being better friends with the crowd at the stag do, she found herself invited to the hen.
"I struggled to respectfully articulate to my friends how odd, sexist and utterly discriminatory I found it that such parties still exist; that we still think it's ok to segregate by gender in this way," she says. "It suggests men and women are fundamentally different, that they are only attracted to one another, and that we should 'let our hair down' before marriage shackles us."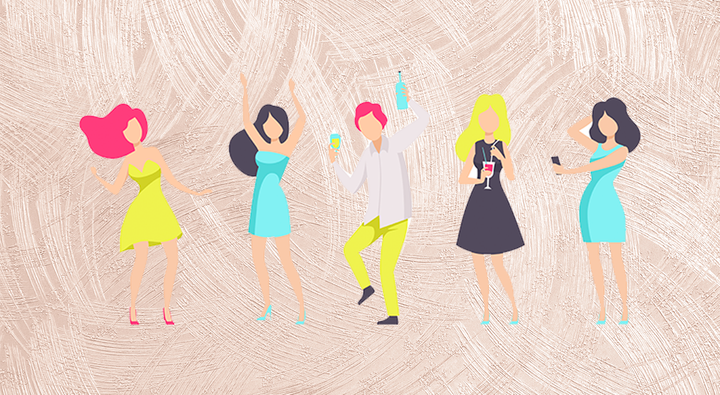 If you haven't had your own stag or hen do, chances are you've been on one. And if you haven't been on one, you've heard people talk about them – they're bigger than ever. In 2018, researchers who polled 2,000 UK adults found the typical do abroad costs £998, with a UK hen or stag costing £464.
No one knows exactly how these traditions started, explains Dr Sheila Young, from Aberdeen University, who did her doctoral research on hen parties. While there has always been some sort of pre-marriage ritual, it was the early 2000s when hen and stag dos were really transformed into huge events, she argues. That was when companies sprang up offering venues, accommodation, games – or even to plan the entire event.
Nearly 20 years later, nothing seems to get in the way of these bigger-than-ever dos often involving many different people. Keeping everyone happy is almost impossible. Budgets vary. And the event ends up causing unnecessary stress.
Jessica Smith, 39, from Suffolk – who has been on lots of hens over the years, but chose not to have one herself – thinks the reason more people don't have joint stag and hen dos is less about the actual unsuitability of planned activities, and more to do with worries of being seen to be "under the thumb".
"This is dreadfully ironic because, as soon as a bloke wakes the morning after a 18-hour sesh in Warsaw – with the hefty dose of the shakes, dehydration and €180 lighter – all they want to do is actually see their partner and, perhaps even, kids," she says. "But nobody is allowed to talk about that."
The idea that these pre-wedding parties are an excuse to "get away" from partners is a bit odd, agrees Rycroft-Smith. "Sorry if this is weird, but I really like my partner. Seeing a hen as an excuse to 'get away' from him so I can ogle other men or talk about 'girls stuff' (what is that?) is the opposite of what I want."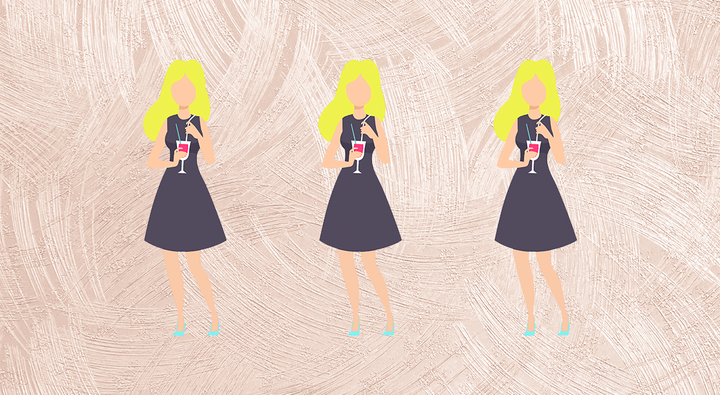 When I ask for people's thoughts on stag and hen dos on Twitter, I'm inundated with messages about the outdated nature of these events, and why their perceived 'lad and ladette' culture should have been left in the 90s. Today's friends are much more interested in spending time together trying new activities, and far less interested in drinking. But it seems people are putting up with the willy straws, drunken nights, and naked dances – because that's what they're "supposed to do".
The unavoidable impact on your wallet is a touchy issue, too – with some attendees having to draw the line at £600. "Hen dos end up being overwhelming, over-priced, and over the top," Kim Salt, 33, from Leicester, tells me. "The best times for me have definitely been when everyone can be themselves and there's no pressure to follow the 'hen do rules'."
You can barely start a conversation about hen and stag dos without someone bringing up money. Eliot Wilson, from Sunderland, thinks there may still be a place for these celebrations. But the 41-year-old argues that they've become wildly elaborate and extravagant, often taking place abroad, over many days, sometimes in several stages. "They now add a huge amount to the expense of attending a wedding, and many people either can't afford the outlay or resent it," he says.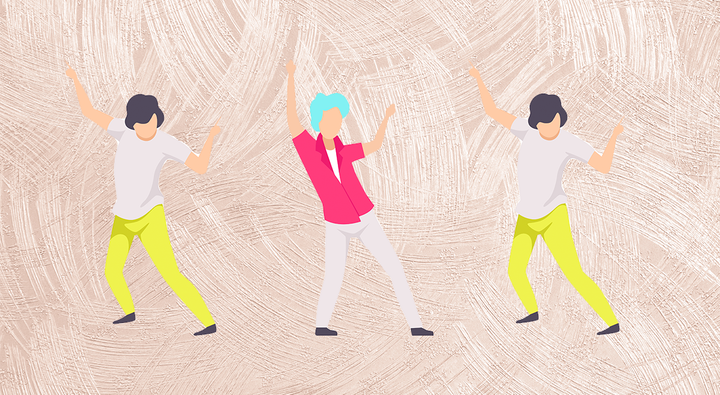 Wilson had a traditional stag party two days before his wedding, back in 2004. He gathered 20 male friends in a restaurant in the town where he was getting married, and had a boozy dinner with a bit of "larking around". "It was convivial, relaxed and a fitting prelude to married life," he says. "No-one was outrageously out of pocket, the generations mixed happily and a great time was had by all."
Now, the stakes seem higher. Rycroft-Smith admits she's had to miss pre-wedding celebrations because expectations of stag and hen dos have grown so much – if it's not a boozy weekend in Las Vegas or a rented mirrored funhouse in Cornwall, it's not Insta-good enough.
If these pre-wedding events are out of touch, what's the alternative? Last year, I attended some friends' "sten do" – the couple created a WhatsApp group with all their friends, had some (optional) daytime activities, and went for a big dinner and drinks in the evening. It was relaxed, there was no pressure, and I loved the ease of it all.
If it's not a sten do, it's a hag do, argues Libby Masters, 27, from Norwich. She recently got engaged to her girlfriend in Slovenia and they're just starting to plan their wedding. The "conventional" choice for them, she says, would be to have separate hen dos, "but we think it's outdated, and bullshit." They'll be having a hag do – "Just a bunch of close friends, no matter whether they identify as, coming together to get drunk and do the typical hen/stag do stuff."
"I will 100% have my male friends at mine," says Stephanie Barnes, 32, from Brighton. "I have amazing close male friends, so why wouldn't I invite them? I'd love them to be there, it'd be a sin for me to leave them out just because of their gender." One woman tells me she's calling hers a "rooster do", inviting both male and female pals; and another called it a "dodo do", inviting people she loved, regardless of gender.
Or maybe there's a compromise? Kirsty Warwick, 46, from Wimbledon says her friends did separate hen and stag do activities in the day, and came together at night. "[We] went shopping in Selfridges and then did wine tasting and lunch," she says. In the evening, both parties met up together in a bar and partied away. It was the perfect mix, she says.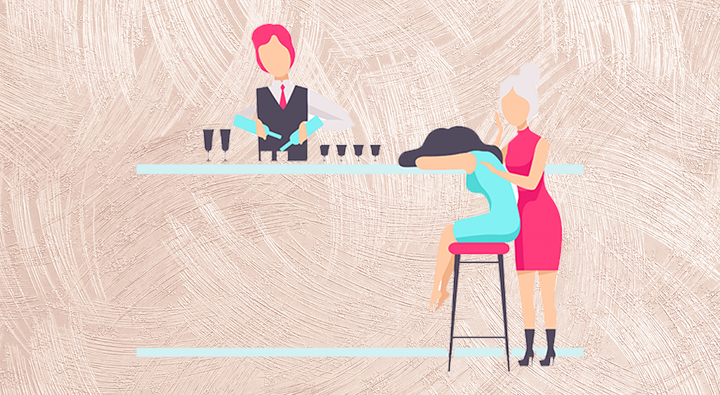 Perhaps there is still a place for these celebrations. Jessica Smith believes several traditions are, thankfully, fading out – mainly because the people getting married are saying what they do, and more importantly don't, want.
People aren't all big drinkers, and don't want to be photographed collapsed around a toilet in a nightclub. Some do actually want to grab something decent to eat, and see a bit of culture, and others don't have the disposable income to spend 50 hours drinking over the weekend. Being able to voice these desires is the key.
"It's an evening or two out, and should be taken with a pinch of salt and consideration for what people actually want to do, rather than what we are kinda forcing them to do," says Smith.
Kristīne Spure, 29, from Latvia, got married last year and initially didn't want a hen do. She thought the tradition was outdated, and didn't want to put her friends through the process of organising, when they were already helping with the wedding. "I didn't even bring up the subject, until one of my best friends (also maid of honour) came to me and said, 'I'm throwing you a party, you don't even have to think about it, just show up'."
The result was one of the best days she's had with her friends. Little pressure, and lots of fun.
Whether they're outdated or not, Young says hens and stags don't show any signs of decline. "I think there is definitely a place for something in the future – as long as marriage prevails we will celebrate that change in social status in some way in the build up to marriage," she says.
"It would not surprise me, though, if the marriage itself begins to take centre stage again – while the pre-wedding event becomes less important."