Attending a hen or stag do is a right of passage. A celebration of friendship and a last hoorah for your soon-to-be-wed mate. But sometimes the organisation can be fraught – descending into guilt-tripping, arguments and endless to'ing and fro'ing on a pass-agg Whatsapp thread.
And very often, the main issue is money.
It's now not uncommon to see people heading to a different continent for the hen do – which makes it difficult to say no to events when they're a short flight away, or elsewhere in the UK. "I think it puts unnecessary pressure on friends and family – attending a wedding costs enough," argues one reluctant hen, who we'll call Laura to save her friendships. "I think it is the guilt tripping involved. If you can't afford something or get the time off work, I feel like it is sometimes taken as an insult to the bride."
Laura will end up taking seven days of holiday for a wedding she's attending this year – two for the hen do, which is abroad and five for the wedding, which is also abroad – and spending £1,300 - £1,400 to attend both events. It's not that she doesn't want the bride to have an amazing send-off. It's just that she's being made to pay more than she can afford to attend it.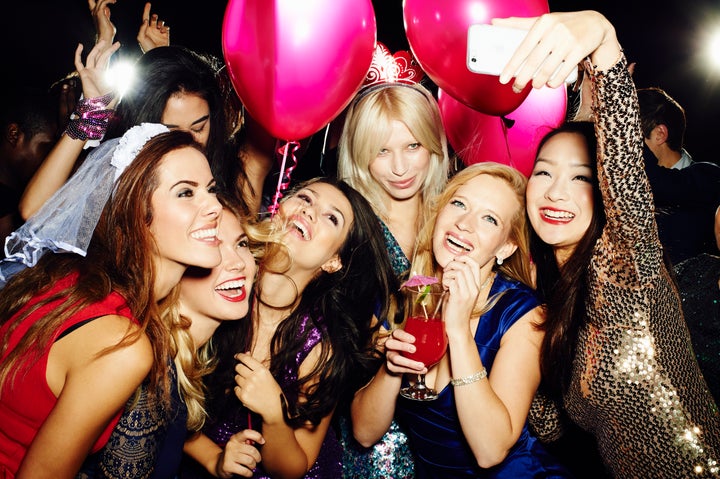 Going to a stag or hen do can be stressful – but being the chief stag or hen is a diplomatic nightmare, with a serious responsibility to make sure your much-loved friend has a memorable send-off. Jayna Kawa, 31, organised a friend's hen trip to Portugal, but made sure she did it far enough in advance that it was affordable. "I made sure the ladies didn't have to pay everything in one go either – everyone is tight on money so the last thing I want to do is come up with one massive payment. So I drip fed everything through, but obviously kept them informed beforehand of what would be booked and if they were ok with it."
Adam Cailler, who is 29, took matters into his own hands when he got married in 2014 to ensure that nobody was left out because of cash. "I made a point of saying that I didn't want mine to happen in another country, didn't want to spend a fortune and didn't want others to feel pressured into doing so," he says. He and his friends went bowling, followed by Laser Quest and a cheap meal – and nobody spent more than £50. "Not a negative word was said!" he recalls.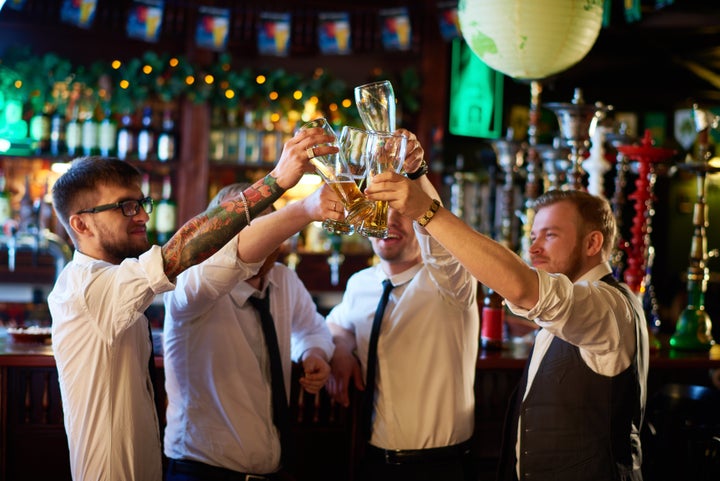 But sometimes, as stags and hens told HuffPost UK, chief organisers can get a bit carried away. "A lot of the time it's not the bride, it's the head bridesmaid that makes the decisions and they don't really take into consideration other people's needs," Erris de Stacpoole says.
"Of course it's amazing that your friend is getting married. However, giving the bride an enormous send off might not be [everyone's] priority; it could be they want to get them both a lovely gift or even buy a nice dress for the wedding. I see it as the equivalent of having a supper party and asking friends to buy the food, drink, the venue and everyone's outfits. (Oh and the entertainment)."
Not to mention the babysitter. Heading off for a long weekend somewhere hot – or even a boozy night out – can be less straightforward if you have kids, which one hen explains, rarely seems to be taken into consideration.
Worse, there may now be more than one pre-wedding celebration. A weekend away, and also a night closer to home. "Everything has a pre-event event now, meaning you have to fork out for cards, gifts, outfits and accommodation twice-over," complains one weary hen.
How much you think it's reasonable to spend differs widely, which is likely how misunderstandings over plans arise – and whether a night out, weekend away, or trip overseas is appropriate. "I'd have been happy to contribute £100," one hen told us; Erris reckons she'd draw the line at £600 and two nights away; Laura – currently spending up to £1,400 on her friend's hen and wedding – says £350 should be the limit.
Have to budget any more than that, and the event starts to become a chore, argues Laura. "[It should be] a celebration of love and something you want to look forward to. Sometimes I think 'Don't ask me to be a bridesmaid!' because I know what comes with that. The hen do is half the stress."