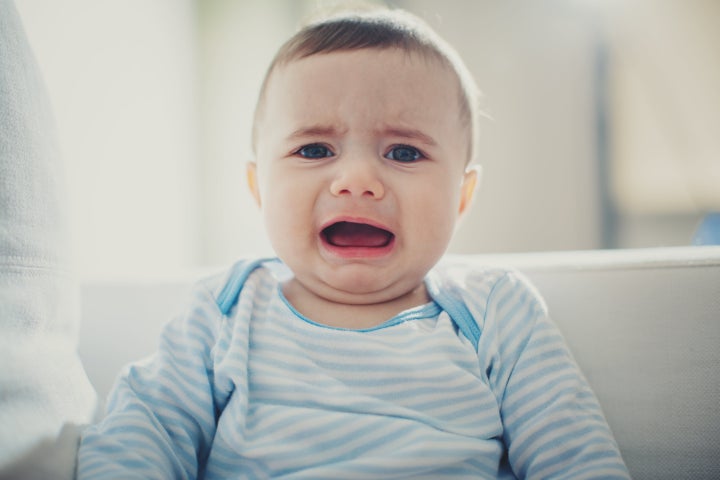 Names gradually rise and fall in popularity over time with changing trends and norms. But certain choices drop off the map more quickly thanks to big cultural or political moments ― think Katrina, Isis and more recently, Karen.
It seems that the name Brandon might be joining their ranks. Between 2021 and 2022, the name fell 20 places, from the 181st most popular name for boys in the U.S. to No. 211, according to Social Security Administration data.
Like Karen, the name Brandon had been dropping in popularity for many years, but a recent negative cultural association seems to be accelerating the decline.
Brandon took its biggest hit in popularity in 2022, which is perhaps unsurprising given the pejorative political slogan "Let's Go Brandon" — a coded slur for "Fuck Joe Biden" — originated in September 2021.
The result was a growing association of the name with both the Democratic 46th president of the U.S. and the conservative movement, perfect to turn off parents on both sides of the aisle.
"The controversial rallying cry 'Let's Go Brandon' had undeniable influence over parents in their selection of names for their baby boys last year," baby name consultant Taylor Humphrey told HuffPost.
Sitting just outside the Top 200, Brandon is still relatively popular, but it peaked between 1992 and 1994 when it was the sixth-most-popular name for baby boys in the U.S. After a slow period of declining popularity, it began seeing more significant drops in the 2010s.
Last year, Brandon hit its lowest ranking on the Social Security Administration's annual list since the year 1969. The number of baby boys named Brandon in 2022 was 1,763 — compared with 2,117 in 2021, 2,299 in 2020 and 2,679 in 2019.
"I think it will go the way of Karen — off the charts," said Jennifer Moss, founder of BabyNames.com. "It's now a negative connotation for both sides."
Not all baby naming experts believe there's been much of a "Let's Go Brandon" effect, however.
"Brandon peaked in the early '90s, making it a 'dad name' today," baby naming expert and Nameberry editor-in-chief Sophie Kihm told HuffPost.
"Thirty years ago, Brandon was the cute boy in the senior class," echoed Abby Sandel, creator of the baby name blog Appellation Mountain. "Now it's the name of my kids' orthodontist. While some parents might avoid it because of the political overtones, chances are that it's not on many parents' shortlists anyway."
Still, she believes the name is enough of an established staple that some dads will still want to name their sons Brandon Jr.
"Unfortunately, slogans, sayings and disparaging nicknames can accelerate a decline," said Sherri Suzanne, a baby name consultant and the founder of My Name for Life. "Fortunately, many such slogans are short-lived. There is a healthy population of attractive and successful Brandons who'll quickly dispel any negative energy."