As if student debt, unstable employment and sky-high house prices wasn't enough to contend with, now millennials have to worry about of our future health, too.
We could be the first generation to have poorer health in middle age than our parents, new research from the Health Foundation suggests. The researchers looked at the prevalence of housing instability, financial hardship and relationship difficulties among people in their twenties and previous research on how such adversity can impact health.
They noted unstable unemployment (such as zero-hours contracts) or overcrowded housing (such as rented house shares) can increase stress and overall mental ill health. This in turn can fuel lifestyle-related diseases such as cancer and heart disease, as lower living standards trigger "unhealthy behaviours such as smoking and alcohol consumption".
On top of that, the report suggests social media – something our parents never had to contend with – is having a negative impact on both our sleeping patterns and our self-esteem.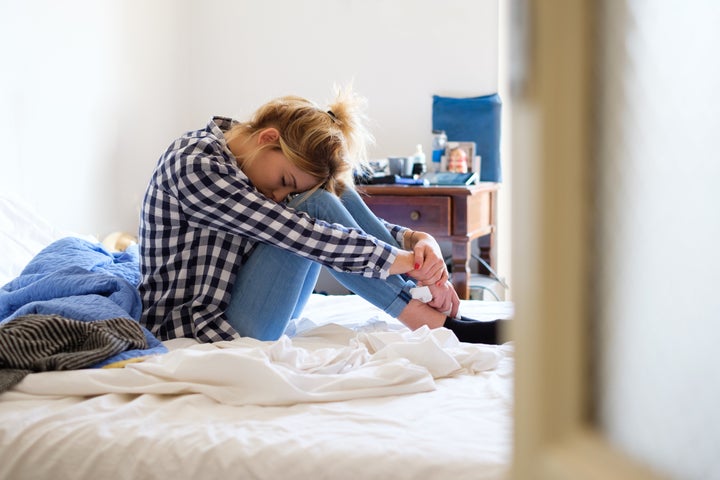 Young people today are much less likely than their parents or carers to own their own home and according to the report, those who do manage to fly the nest are likely to be living in the private rental sector, with four out of 10 30-year-olds living in rented accommodation.
"This shift away from ownership has been significant and fast. It is also expensive," it says. Millennials (born between 1981 and 2000) spend almost a quarter (23%) of their income on housing, highlighting an increase from the 17% spent by baby boomers (born between 1954 and 1964) at the same age.
"Millennials are also more likely to live in overcrowded conditions. There is a link between overcrowding and mental ill health as a result of stress, tension, family break-ups, anxiety and depression, and chaotic and disturbed sleeping arrangements."
The researchers warn "inadequate support" for younger generations has meant as a nation, we're "losing ground" on social progress. They identified four areas that can help young people secure the building blocks for a healthy future: emotional support, appropriate qualifications or skills, personal connection and financial and practical support.
An accompanying poll asked 2,000 people aged 22-26 what extent they had these assets when growing up. Fewer than one in five (16%) felt they had access to all assets growing up, despite more than two thirds (68%) recognising they were all important.
Although nine in ten (90%) of people aged 22-26 said having emotional support is important, just under half (49%) felt they fully had this growing up. What's more, the majority (92%) said having the opportunity to achieve the right skills and qualifications for their chosen career is important, but less than half (47%) felt they fully had the opportunity to achieve these.
When it comes to personal connections, such as having the right relationships and networking opportunities, almost one third (31%) felt they fully had these growing up. Finally, three quarters (77%) said having financial and practical support from family is important, but less than half (46%) felt they fully had these growing up.
Commenting on the findings, Jo Bibby, director of health at the Health Foundation, said: "Young people today are facing pressures that are very different to those of previous generations. This new research demonstrates that many young people in the UK are not getting the support they need to make a smooth transition into adult life. This support is vital to securing the building blocks they need for a healthy future. Without it we are putting their future health at risk.
"We hope that the work of the inquiry over the coming months will help us understand the reasons for this and identify the changes needed to address this worrying trend."
The inquiry team will now carry out a series of site visits across the UK to explore these issues further. A research programme led by the Association of Young People's Health and the University College London Institute of Child Health is also underway. The inquiry will culminate in a series of policy recommendations in 2019.