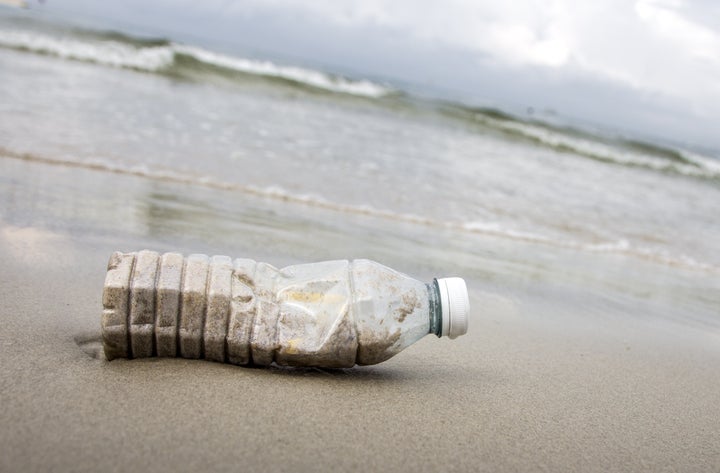 We've all been there - one minute you're relaxing on a beautiful beach, the next you notice cigarette butts poking out of the sand and a discarded Coke bottle bobbing in the ocean.
If you're sick of seeing rubbish, we've rounded up some of the easy ways you can help to keep your favourite beach litter free this summer.
Help out with a two minute spring clean
If you're short of time but still want to help out - why not spend the first two minutes of every beach trip picking up litter?
The #2minutebeachclean is an idea generated by Beach Clean Network, a not-for-profit organisation in Cornwall.
It might seem insignificant in the grand scheme of things but it is important.
"Every piece of plastic that you remove from the marine environment is no longer a danger to the animals that still live there. They won't break down into micro plastics, strangle seabirds or mammals or end up being ingested." explains the Beach Clean Network.
If you can convince friends and family to help out too, you could help to make a real difference.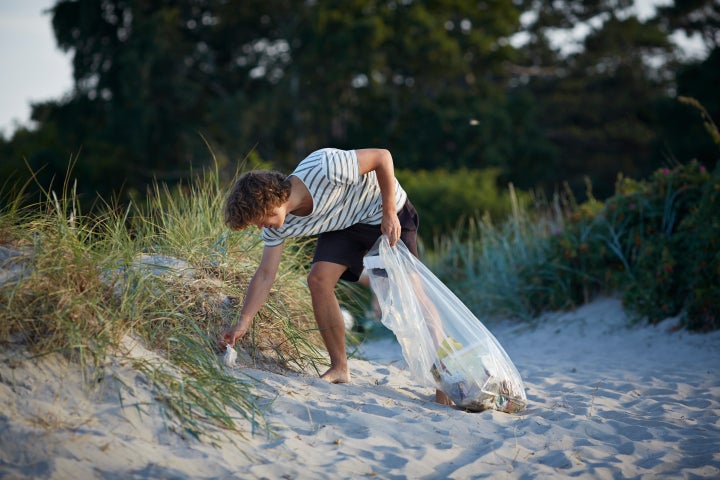 Get involved in a community beach cleaning initiative
If you have more time to spare, spending an afternoon helping out a community-lead clean-up can be a good way to get involved. It can also be a great family activity.
It's worth looking online locally to see what initiatives are in place. The National Trust has a number of regular beach cleaning schemes - including a monthly one in Pendower, Cornwall. Children and dogs are welcome and you'll be provided with gloves, bags and litter pickers.
Elsewhere there's also a beach clean planned at Whitehaven Coast, Cumbria, on the 20th June and on the 25th July.
Surfers Against Sewage is another initiative that has events around the UK. You can search by region on the site to see if there's one near you.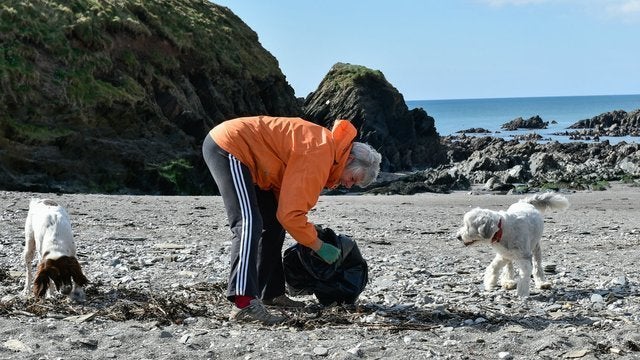 Finally, Keep Britain Tidy is another nationwide initiative that encourages people to get involved in clearing away rubbish. Every March it encourages businesses, school children, local authorities, community groups and charities to get out into local communities and pick litter.
You can sign up for 2019′s 'Great British Spring Clean' here.
Start your own beach clean-up event
Surfers Against Sewage, which says volunteers have helped pick up 78,378 kilos of rubbish from beaches, can also help you to set up your own clean as a volunteer.
It has a handy organisers' guide and tips on beach safety to get you started as a 'Beach Clean Leader'.
Or if you're really keen to get stuck in - get going with a litter picker, a pair of gloves for protection and a bin.