You would have thought being picked to play sport for your country at the Rio 2016 Olympics would be the highlight of anyone's year.
But not for Brazilian rugby sevens player Isadora Cerullo who had been watching last night's match between Australia and New Zealand at the Deodoro stadium, which Australia won.
Cerullo's girlfriend Marjorie Enya (who is also manager at the venue) took advantage of the good mood sweeping the stadium to get down on one knee and pop the question.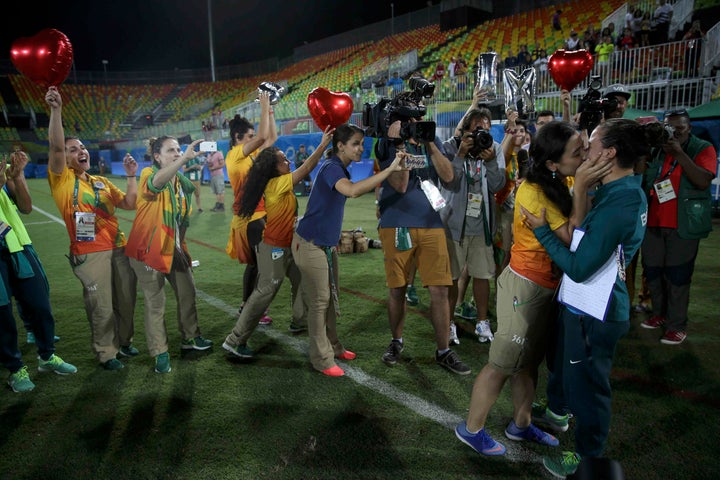 Enya said: "As soon as I knew she was in the [Olympic] squad I thought I have to make this special."
The couple, from Sao Paulo, have been dating for two years and Enya told BBC Sport: "She is the love of my life. I wanted to show people that love wins."
The 28-year-old manager admitted she wasn't actually nervous about the very public proposal because she knew everyone would be supportive.
"I know rugby people are amazing and they would embrace it."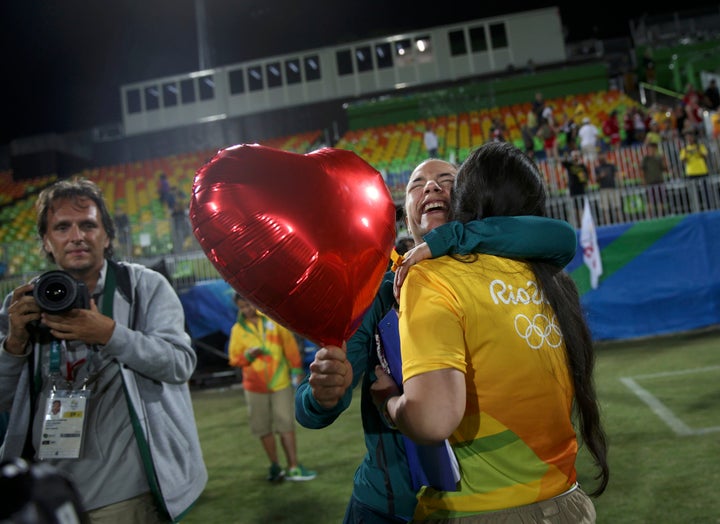 Same-sex marriage has been legal in Brazil since May 2013, when a supreme court ruling legalised it across the entire country.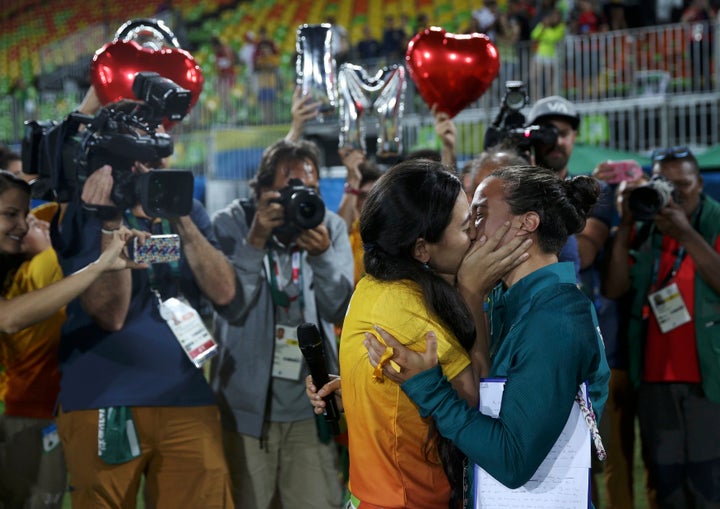 We know the Olympics are all about promoting sport, but if we could have a little more love like this, we'd be tuned in 24/7.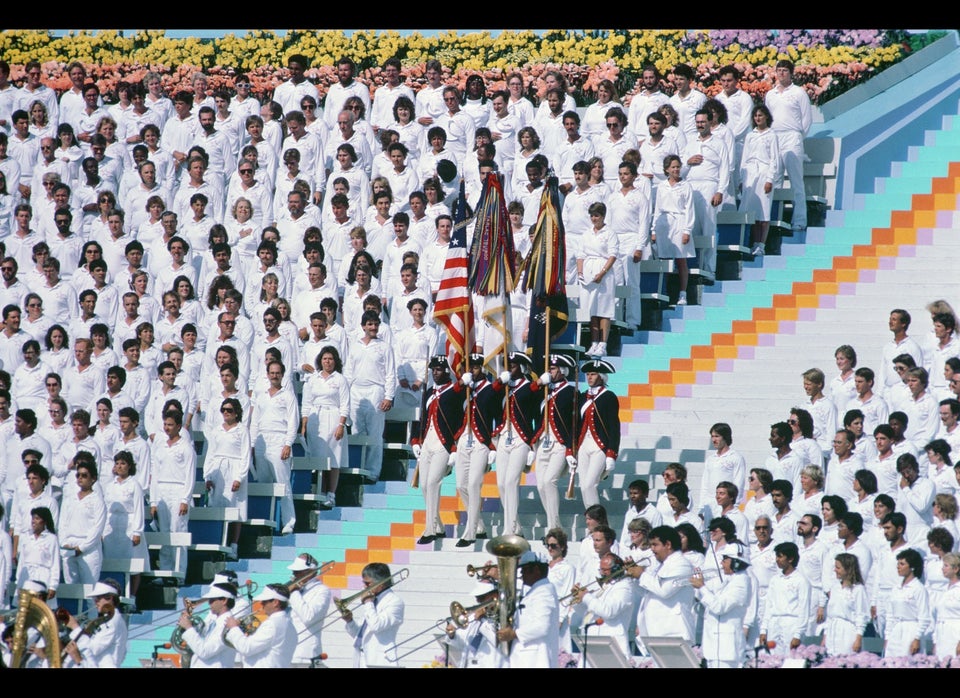 1984 Summer Olympics Retrospective