Thousands of revellers donned David Bowie masks in tribute to the pop giant during the first major music festival of the summer.
The show of remembrance was held at the main stage of the Isle of Wight Festival to raise money for the Stand Up to Cancer charity.
Promoter John Giddings, who was Bowie's agent for 30 years, said the singer, who performed his last ever UK live show at the event in 2004, was a "true friend to the festival".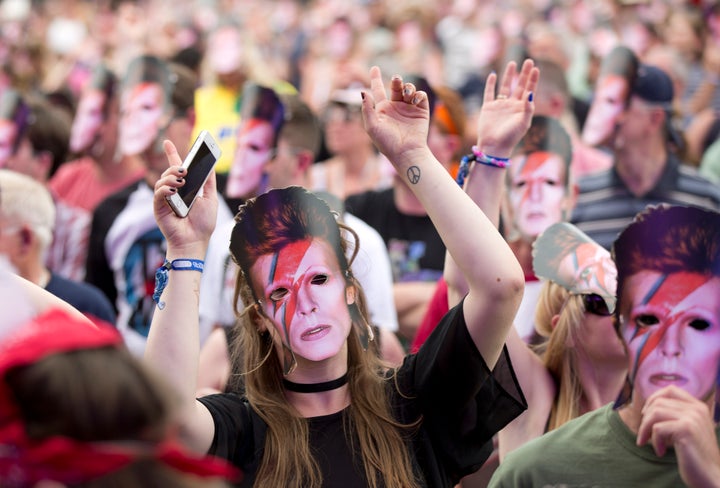 The tribute began with a message from comedian Jack Whitehall and involved festival-goers singing along to Heroes, Rebel Rebel and All The Young Dudes.
And ahead of The Corrs' appearance on the main stage, Andrea Corr and Gary Kemp of Spandau Ballet sang a version of Starman.
Backstage, the first ever tasting was held for The Who's own-brand of Champagne called Cuvee Roger Daltrey, selling at £95 a bottle, which has been produced to celebrate the band's 50th anniversary.
Daltrey said: "I am very excited to have this opportunity to express my passion for champagne through this limited edition cuvee. I hope you enjoy it as much as I do."
Earlier at the event, held at Seaclose Park, Newport, police arrested four men following thefts from tents in the early hours of Saturday.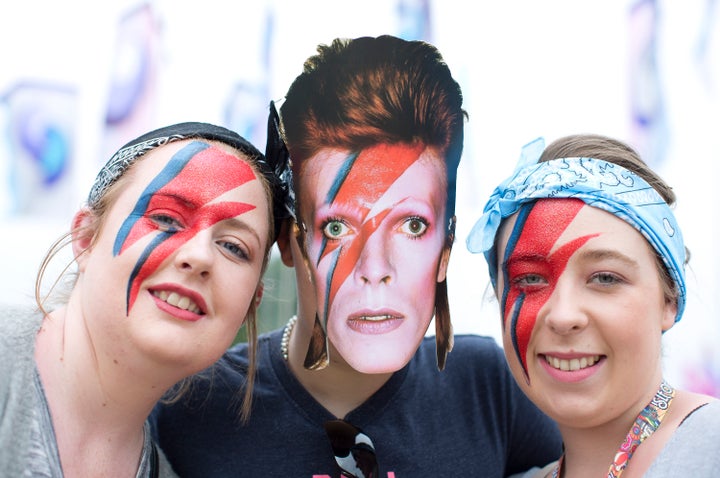 The festival got fully under way on Friday night with a joint headline slot by Stereophonics followed by Faithless.
Kelly Jones, lead singer of Stereophonics, said that performing at the event was a change from a recent secret gig they held.
He told Absolute Radio: "I think it was even secret to us because we got there and nothing was working but it was a good laugh. It just reminded us of playing the gigs that we always played to be honest - we always used to play pubs".
Jess Glynne, in an interview at the event, said that her first song at the age of 12 had been a rip-off of Shakira.
She said: "I think it had a line like – 'I've got hips that lie' – I must have taken that from somebody called Shakira. I can remember how the melody goes, but I can't remember all the lyrics. It was a great song."
She also ruled out the chance of a follow-up single with Clean Bandit saying they had done their "thing" together.
The Who are headlining the Saturday night with Queen and Adam Lambert closing the festival on Sunday.
Thousands of music fans travelled by ferry across to the island for the festival and filled up both the general campsites as well as the various glamping options which include tents in the shape of playing cards and giant cubes offered by Tangerine Fields.
Since the Isle of Wight Festival relaunched in 2002, it has featured headline acts from some of the world's biggest stars including David Bowie, Coldplay, The Rolling Stones, Paul McCartney, Blur, Fleetwood Mac and Foo Fighters.
Related