JK Rowling has re-confirmed her status as most caring author on the planet with her latest tweet.
The author comforted a fan who wrote to her saying she wouldn't mind not waking up in the morning.
Rowling responded to a desperate tweet from Kate (@AlwaysJLover), 22, that said: "Everything keeps falling apart, I can't.. I'm tired.. @jk_rowling I'm not saying I'll give up, but I wouldn't mind if I didn't wake up tomorrow."
Rowling simply responded: "I would mind. I'd mind very much. You need to tell someone close to you how you're feeling, Kate."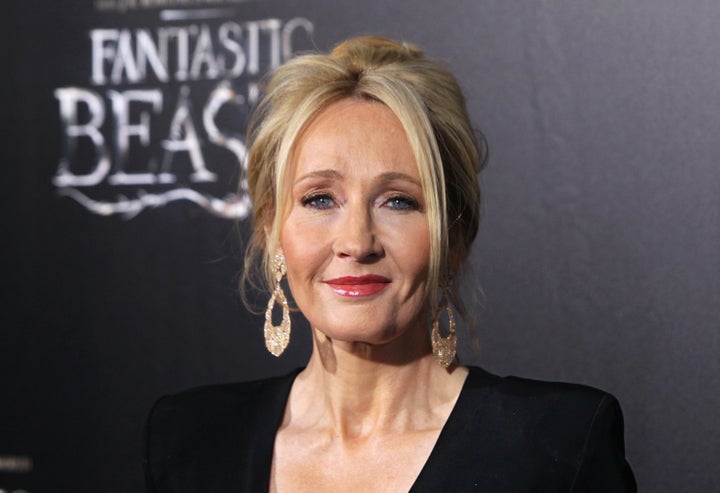 Kate clearly wasn't expecting a reply from the author, as she later tweeted Rowling saying: "This is one of those times where the only thing I can say is 'what did I ever do to deserve an angel like you?'."
This then sparked a dialogue between the two, as well as messages of support from other fans.
Rowling asked Kate: "Have you talked to someone, Kate? It's really important that you do."
To which Kate replied: "I've tried many times, to both professionals and friends. But they practically had to force me to say even one word and then I felt even worse, I don't know why and I know that's not normal.
"It's also the fact that I've been backstabbed so many times in the past that it's hard for me to trust others. I was never really the talking type, I was always the writing type."
In response to their conversation, Twitter user Steve wrote: "Kate, sending you positive thoughts! Stay strong. You're not alone."
Another fan added: "Sending a huge wave of love your way. This world can feel lonely at times. I wish you serenity."
And one Twitter user said: "Speaking to someone is going to help you so so much, I promise you. We all need to talk about our feelings."
It's not the first time Rowling has tweeted words of support to a fan going through a tough time.
Spotting the cry for help amid a sea of tweets, Rowling responded within eight minutes to say: "They're bothering a unique, valuable human being who deserves happiness. Ask for help. Don't fight alone. Big hug."
Useful websites and helplines:

Mind, open Monday to Friday, 9am-6pm on 0300 123 3393
Samaritans offers a listening service which is open 24 hours a day, on 116 123 (UK and ROI - this number is FREE to call and will not appear on your phone bill.)
Get Connected is a free advice service for people under 25. Call 0808 808 4994 or email: help@getconnected.org.uk