After the internet was unable to cope with the unexpected mayhem on display in the video, Jackie's name trended on Twitter all day on Friday, so naturally Last Leg hosts Adam Hills, Josh Widdicombe and Alex Brooker were desperate to speak to the woman of the moment.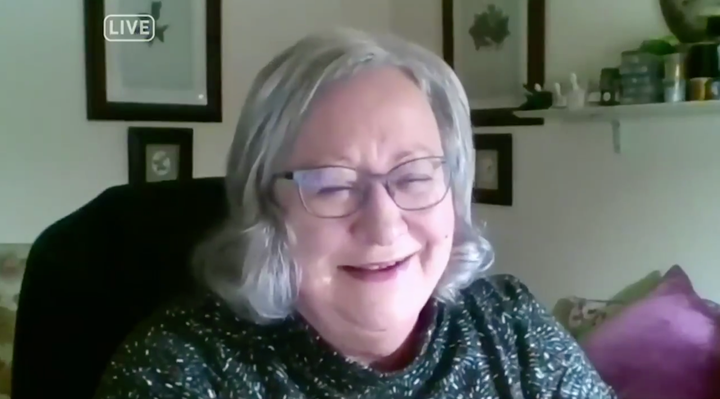 The Channel 4 show even bumped a segment about Vladimir Putin for an exclusive interview with Jackie, who admitted she didn't really know what Twitter or "trending" meant.
Josh told her that he was a "lifelong fan", to which she replied: "Your life or mine?"
Alex then quizzed her on where she "cut her cloth" with the enforcing skills she demonstrated in the parish council meeting, to which she replied: "It's actually kind of a bit like a cross between trying to help families resolve their issues and hostage negotiations."
Josh also asked if she would be capitalising on her newfound fame by appearing on Strictly Come Dancing, but she insisted she's much happier watching Anton Du Beke on the BBC show.
"He's lovely," she laughed.
Needless to say the internet couldn't get enough of another dose of Jackie...
The video of the Handforth Parish Council meeting had been viewed more than three million times by Friday morning, when Jackie appeared on BBC Radio Four's Woman's Hour.
She couldn't believe the clip's huge numbers, admitting: "I suppose the surprise comes in large part because actually 99.99% – that's an actual fact I'm sure – of council meetings are just not like that.
"They are often less exciting than we might hope they were."
The Last Leg airs on Fridays at 10pm on Channel 4.