Wildlife illustrator Jada Fitch creates the tiniest yet most intricate houses for birds - and they're adorable.
Fitch creates the houses "for her own amusement" using small cardboard boxes. She pastes watercolour paintings she's done onto the inside walls of the box, which act as wallpaper, floors and ceilings.
"The tree roots and fireplace are painted clay. The broom is a twig and pine needles, and the chair is doll house furniture," she told The Huffington Post UK.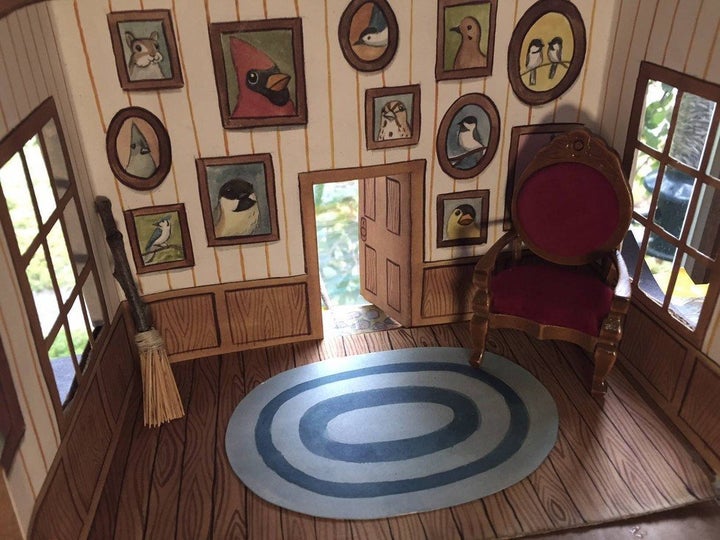 The houses are taped to the outside of her window so she can watch the birds with wonder from inside of her home.
"I made a haunted mansion and a hobbit home. The birds seem to like the round doors more than the rectangular ones," she said.
Fitch, who lives in New England, explained that her houses attract mainly Black-capped chickadees and Tufted Titmice.
"Occasionally a Downy woodpecker or White-breasted nuthatch will pop it's head in," she added.
"Due to the overwhelmingly positive response my photos have gotten, my husband and I are currently trying to put together a waterproof version that we will try to sell online."