A sports fan was forced to have both of his legs amputated after discovering symptoms he'd mistaken for flu were actually signs of sepsis.
James Mackey began feeling unwell in October but initially dismissed the symptoms for the common seasonal illness.
But when his condition deteriorated, the father-of-three visited his GP.
The doctor immediately called an ambulance and after being examined at the Royal Berkshire Hospital, James was diagnosed with the life-changing illness.
His family are now fundraising for him to receive prosthetic legs so he can "get back on his bike and play football with his children again".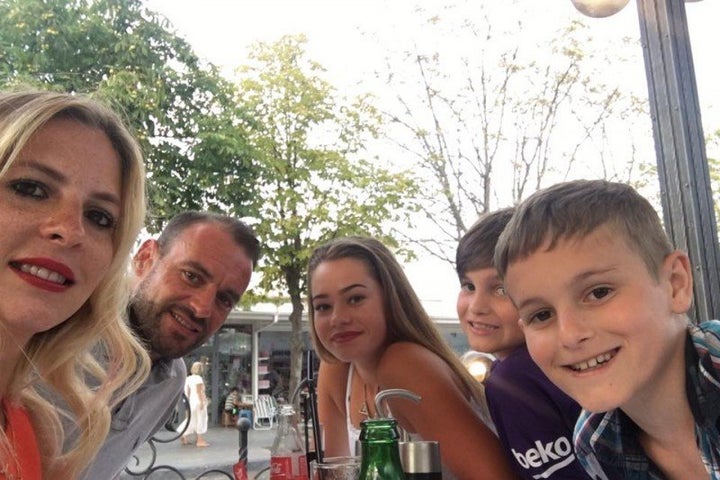 According to the UK Sepsis Trust, sepsis is caused by the way the body responds to germs, such as bacteria, getting into your body.
The illness is life-threatening and arises when the body's responds to an infection by attacking its own tissues and organs.
Early signs are usually flu-like and can progress to a chest infection, diarrhoea and vomiting, or inability to eat and drink.
There are around 150,000 cases of sepsis in the UK each year and 44,000 deaths.
While the condition is usually treated with antibiotics, in some cases the effects of sepsis need more drastic treatment.
The condition can cause the body's blood-clotting mechanism to go into overdrive, which causes parts of tissue to die. In severe cases, like James's, amputation may be necessary.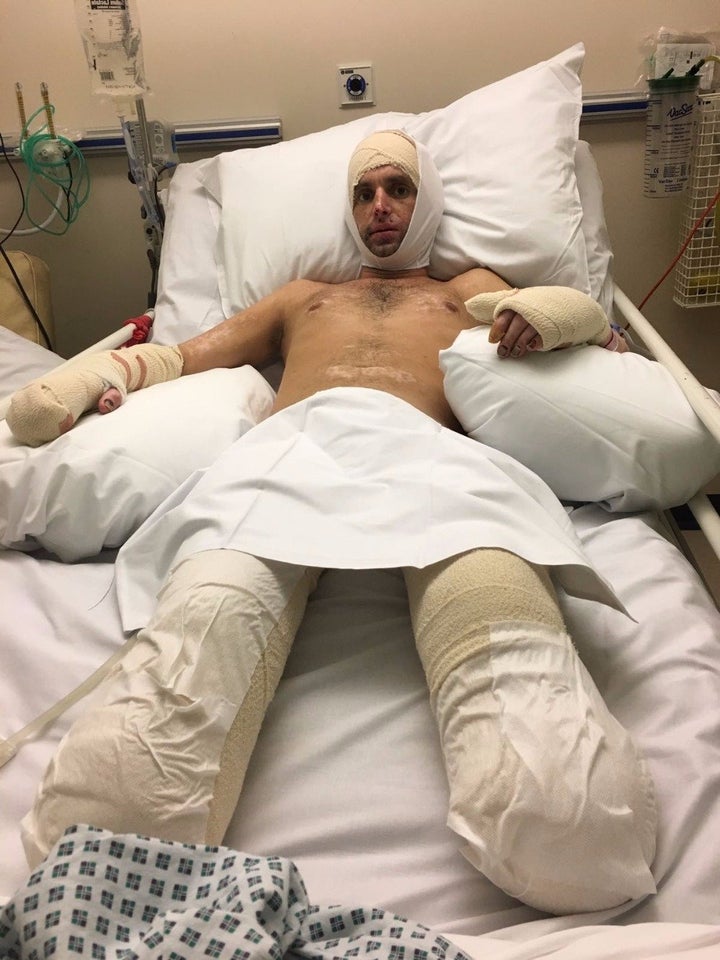 The dad, in his thirties, has had both of his legs amputated from the calf down as well as operations on his ears and hands
His partner, Ashley, has set up a GoFundMe page with a goal of raising 25,000.
The couple plan to spend money raised on prosthetic legs for James and use any remaining funds to help with potential lifestyle changes, such as adapting their house.
"If you know James, you know he is a fighter and he is determined to do all the things he did before his amputation," Ashley says on the page.
"He is still battling with his hands and the rest of his body but he is strong and remains confident he may be able to spend a few days at home with us all for Christmas.
"Your help would be much appreciated and any donations well received - please find it in your heart to help James on his journey."