A vandal dressed as a Japanese ghost has been smearing a woman's front door with poo and urine for seven months.
The 'ghost', dressed like something out of a Japanese horror film - draped in a white sheet, and disguised by a long black-haired wig and white mask - began targeting the victim in January after a note was left for her claiming she was a "homewrecking mistress".
Police have been called to investigate the vandal who has been caught in the act of smelly sabotage on several occasions, but has been careful not to leave any evidence at the scene, the Mirror reported.
The 'ghost' has been filmed arriving at the victim's front door in Dali City, in south-western China's Yunnan Province, with plastic bags on its feet and faeces in 'ready to smear' bags. On one occasion it used an umbrella to protect its face.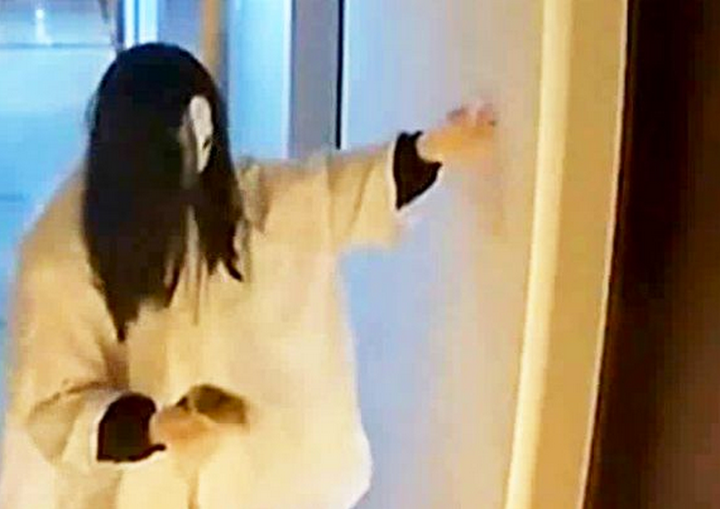 The victim - known only as Ms Yang - claims she was targeted shortly after a note was left outside her door, which she said falsely alleged she had broken up someone else's family.
After being targeted an "unlucky" thirteenth time, Yang took matters into her own hands, installing a CCTV camera outside her door, as her building's surveillance system was broken.
Eventually the mystery was solved, when the 'ghost' turned up, which Yang believes is a man in fancy dress.
She has handed the video evidence to police who are now investigating the vandalism.
However, that hasn't stopped the vandal who has since struck again, targeting not only Yang's door, but also her CCTV camera, on July 25.
Police are now said to be keeping watch on Yang's property.