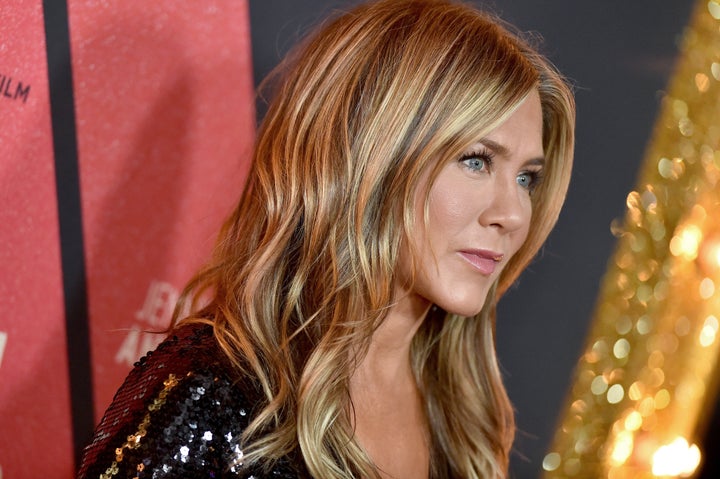 Jennifer Aniston has revealed her physical therapist had a creative way of displaying to her that she'd been pushing herself too hard in her work-outs.
The former Friends star recently announced a partnership with the fitness brand Pvolve, which she said has changed her attitude to exercise.
During a promotional interview with InStyle, she said: "When you're in a mindset of, 'I need to do 45 minutes of cardio or I won't get a good workout,' it's daunting."
Admitting she "burnt out" and "broke my body" due to her previous mindset, she went on to recall an eye-opening experience while paying a visit to her physical therapist.
"My physical therapist gave me a Barbie doll that's covered in Kinesio tape," she explained, noting that the intention was to show "every injury I've had in the last 15 years".
Earlier this week, Jen revealed that a friend recommended Pvolve to her after she suffered a back injury – and during the same interview, shared that a certain back-handed compliment has become her personal pet peeve.
"It drives me bananas, I can't stand it," she said of the phrase "you look good for your age.
"That's a habit of society that we have these markers like, 'Well, you're at that stage, so for your age…'. I don't even understand what it means."
The Emmy winner previously spoke of her disdain for the "clichéd" remark back in 2019, telling Glamour magazine: "Beauty at any age is beautiful. I think the clichés of, 'oh my God, you look great for your age', is kind of an old paradigm that doesn't exist anymore."