Jennifer Lawrence suffered what could have been a very embarrassing, awkward moment on Monday (24 May) night, when she was appearing on 'The Tonight Show With Jimmy Fallon'.
The actress was taking part in a game of True Confessions with the host and fellow guest John Oliver when - there's no nice way to put this - she realised there was snot hanging from her nose.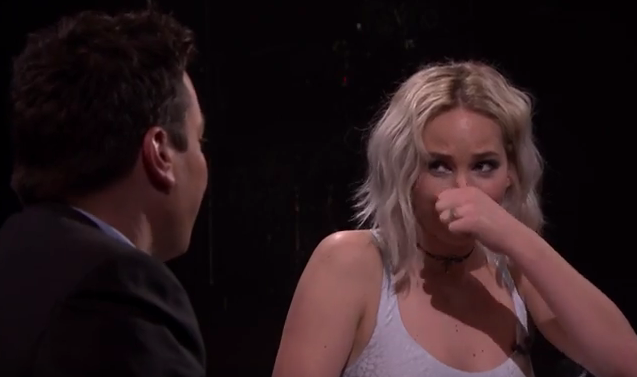 Being the good pal that he is, Jimmy pointed out that Jen had something on her facew, to which the actress replied: "Is it booger?"
Never one to let a minor blip in proceedings get her down, Jennifer laughed off the incident, wiping the offending bit of snot away, and quipping: "Yeah… I felt it."
Oh, J-Law. Don't ever change.
And anyway, we've all been there, right? One minute you're looking totally fab in a smoking hot white dress, in front of the nation, and the next you're scraping off your face. Huh? We haven't all been there? Oh.
Watch the incident at the 4:40 mark the video above…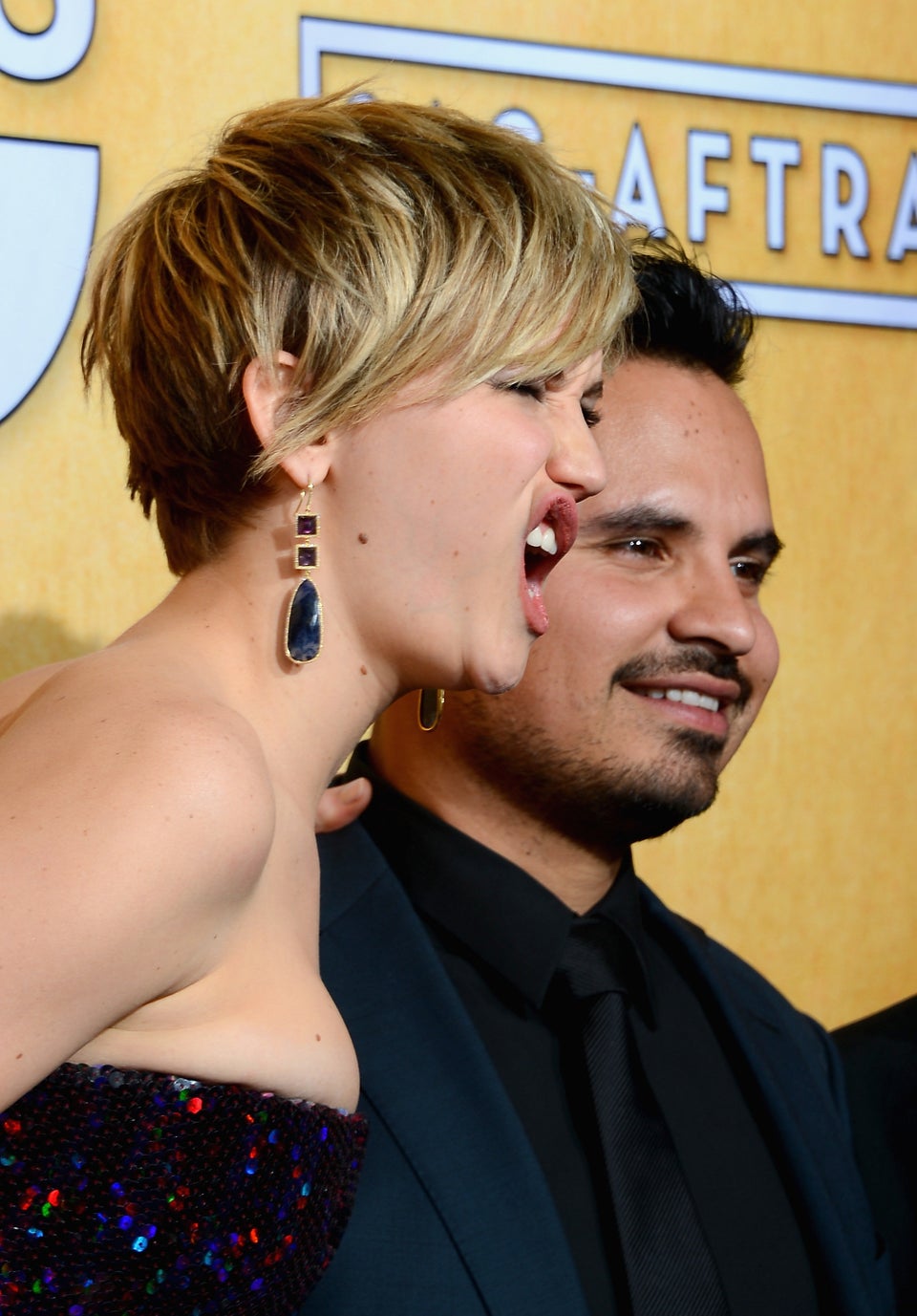 Jennifer Lawrence's Goofiest Pictures