The US singer is the latest star to participate in the 'The Late Late Show' skit, which has seen some of the biggest stars of the music world, including Adele, Elton John and One Direction, all car-sharing with James on his way to work at the CBS studios in LA.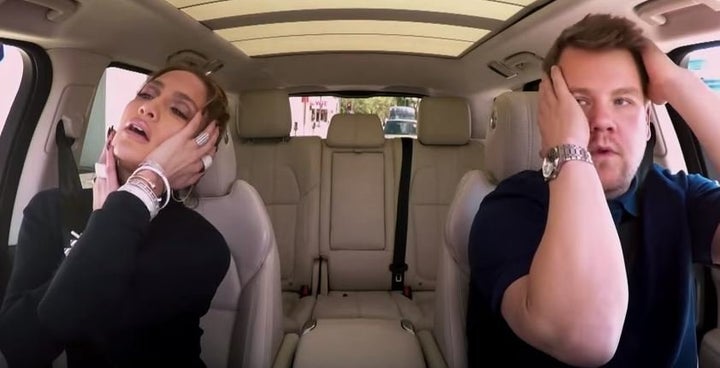 En route each of the guests get to sing along to some of their biggest hits and share a bit of banter - or in J-Lo's case - share which fellow stars she has in her phone.
Cue James getting ever so excited as he scrolls through the 46-year-old's mobile, marveling at the fact she has the likes of Bradley Cooper, Cristiano Ronaldo, Demi Lovato and Chris Brown on speed dial.
But it's when James spots Leonardo DiCaprio's number that things take an amusing turn, as he mischievously sends the Oscar-winner a flirty text message.
"Hey baby, I'm kind of feeling like I need to cut loose. Any suggestions? Let me know, J.Lo (you know from The Block)," James wrote - much to the horror of Jen.
We won't spoil what happens next - it's all in the full video below, which also features J-Lo and J-Co recreating some of her signature moves.
Tap the picture below to launch the slideshow.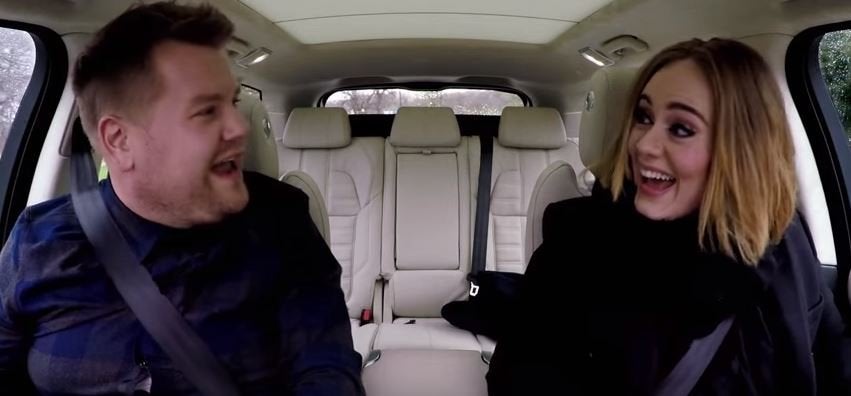 The Best Carpool Karaoke Guests, So Far...