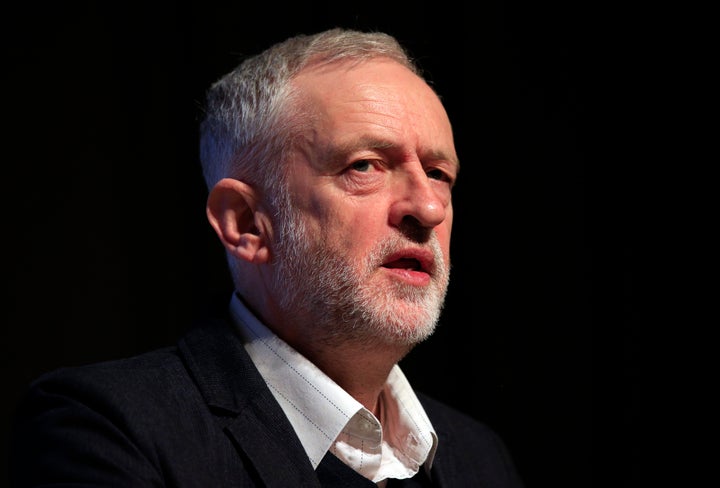 Furious Labour MPs have urged Jeremy Corbyn to act swiftly to expel a party member who made anti-Semitic remarks and yet was let off with a 'warning'.
At a meeting of the Parliamentary Labour Party (PLP), a string of MPs expressed their outrage at the comments posed on Twitter by local party vice-chair Vicky Kirby.
It emerged today that Ms Kirby was suspended as a Parliamentary election candidate, but allowed to remain in the party in 2014 despite making remarks about "Jews" having "big noses" and Israel behaving like "Hitler".
Louise Ellman, one of the party's most senior Jewish MPs, former minister Angela Smith, and former Shadow Cabinet ministers Yvette Cooper and Tristram Hunt, all got up to demand strong action at the PLP meeting.
Mr Corbyn told MPs that he had spent his life combatting "all forms of racism", including Islamophobia and anti-Semitism.
Some MPs felt that the Labour leader had not set out an action plan to deal with the latest allegations, but HuffPost UK understands Shadow Chancellor John McDonnell later told the meeting that the party did now need to look again at its rules on expulsion for racist remarks.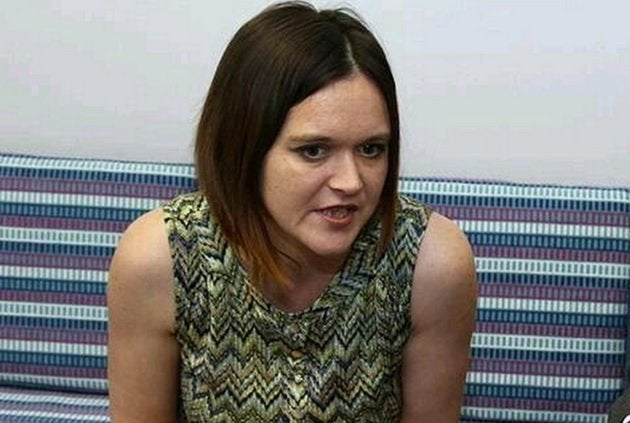 At the PLP meeting, Ms Ellman said that the Labour Party's stock in the Jewish community was now at "rock bottom".
The former Transport Select Committee chairman said that 'condemnation' was not enough and that party rules to had to be changed to expel people who had made such remarks.
Angela Smith asked Mr Corbyn "How on earth can you possibly let this person back into the Labour party?"
Mr Hunt and Ms Cooper agreed that it was extraordinary that someone who had been suspended for such inflammatory remarks could be allowed to hold any office at all, including vice-chair of a local party.
After a discussion on the coming Budget, Ms Cooper raised the issue. Mr McDonnell said perhaps it was time to look again at the issue, with "stronger rules and vetting" on racism.
Several MPs made the point that if Ms Kirby was a member of any other party like the Tories or UKIP, Labour would be demanding that they be expelled and never allowed to rejoin.
Earlier today, Mr Corbyn came to the defence of shadow health minister Luciana Berger, who has come under attack from vile trolling by anti-Semites.
Many backbenchers were stunned when a party spokesman said earlier: "Following her resignation as a Parliamentary candidate [Ms Kirby] received a warning from the NEC on her future conduct and the suspension was then lifted.
"If new evidence comes to light, the Labour Party will review that evidence and make sure the rules of the Party are upheld."
Tonight, Labour MP Wes Streeting revealed that Labour party members had told him they were cutting up their membership cards over the failure to act more strongly on Ms Kirby's case.
MPs also wanted to know if the party's Compliance Unit, which handles readmissions and expulsion, had alerted Ed Miliband, then party leader in 2014, to the case and if he had known any of the details of the allegations.
The fresh row comes only days after Labour had to kick out an activist who said the 9/11 terrorists had an "entirely understandable motivation".
Gerry Downing, who had also spoken of the need to "address the Jewish question", won an appeal against his suspension as a Labour member, but was eventually expelled after "new evidence" came to light.
Mr McDonnell set out to the PLP his 'new fiscal credibility rule' which would allow borrowing for capital spending like infrastructure, and stressed he would keep the party fully briefed on its lines before and after the Budget.
But one Labour MP told HuffPost that many colleagues were baffled by the new approach of the Shadow Chancellor after he had spent months attacking exactly the same policies under Ed Balls as 'austerity lite'.
"It's exactly the same policy, but now in the hands of someone the public trust even less to run the economy," the MP said.
However, aides to Mr McDonnell insisted that his plans won the applause and backing of most of the PLP. And when asked if there would have to be cuts because of the policy, one aide replied: "Not necessarily."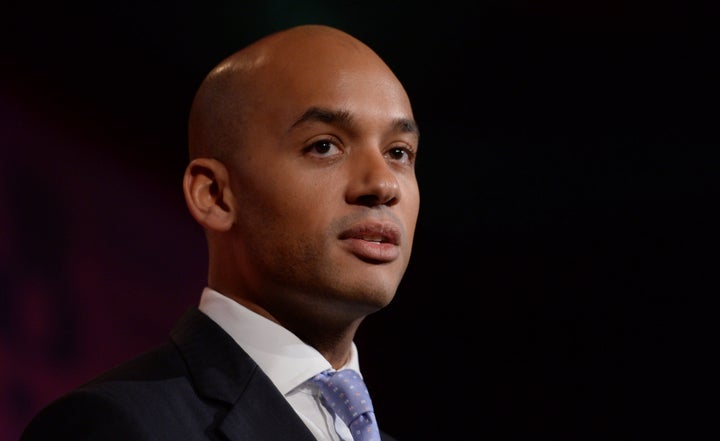 Meanwhile on ITV's The Agenda programme on Monday night, former Shadow Business Secretary Chuka Umunna pointed out the difference between Labour MPs and Labour members who backed Mr Corbyn in large numbers in the leadership election in September 2015.
"Clearly Jeremy has a very strong support amongst our membership. But then if you look at the parliamentary Labour party they have a direct mandate from 9.3m Labour voters," he said.
"If you look at the research on things like Trident the parliamentary party would be closer to the views of the voters than the members and there's that tension."
Asked if he would stand for the Labour leadership, he responded "I would never say never" but gave a hint that Mr Corbyn would be safe at least until September.
"I think the guy deserves a chance to see what he can do. He hasn't been in the job for year yet. I think most members of the parliamentary Labour party would agree with that."
HuffPost UK revealed last week that some MPs believe they have 'one last shot' at ousting Mr Corbyn before activists change the rules to ensure he cannot be removed from a leadership ballot.