Jeremy Corbyn has warned that the US air strike against the Assad regime "risks escalating the war in Syria still further".
In a statement, the Labour leader said that President Trump's decision to hit back at the alleged use of chemical weapons by Damascus was in danger of "intensifying a multi-sided conflict".
The US used two of its warships in the Mediterranean Sea to launch 59 Tomahawk cruise missiles in the early hours of Friday - the first direct American attack on the Syrian armed forces since the six-year civil war began.
Six Syrian jet planes were destroyed by the raid on the air base in Sharyat, central Syria, as well as control towers and ammunition dumps.
Trump ordered the bombardment after 72 people, including 20 children, died from chemical weapons injuries following a Syrian air raid on the town of Khan Sheikhoun on Tuesday.
"Tuesday's horrific chemical attack was a war crime which requires urgent independent UN investigation and those responsible must be held to account," Corbyn said.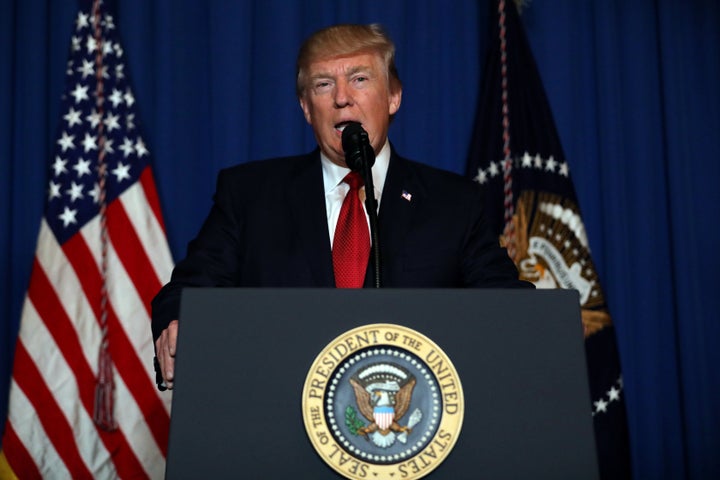 "But unilateral military action without legal authorisation or independent verification risks intensifying a multi-sided conflict that has already killed hundreds of thousands of people.
"What is needed instead is to urgently reconvene the Geneva peace talks and unrelenting international pressure for a negotiated settlement of the conflict.
"The terrible suffering of the Syrian people must be brought to an end as soon as possible and every intervention must be judged on what contribution it makes to that outcome.
"The British government should urge restraint on the Trump administration and throw its weight behind peace negotiations and a comprehensive political settlement."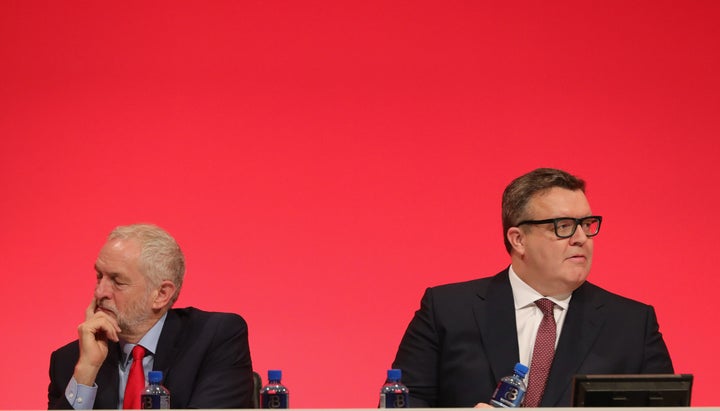 But his stance was at odds with his deputy Tom Watson, who hours earlier had been forthright in backing the American military action.
Watson was the first senior Labour figure to speak out in support of the White House, saying the cruise missile strikes "appear to be a direct and proportionate response" to the chemical attack.
"Indiscriminate chemical weapons attacks on civilians can never be tolerated and must have consequences," he told his local newspaper, the Birmingham Post.
HuffPost UK has been told that Corbyn consulted the "relevant" Shadow Cabinet ministers - Shadow Foreign Secretary Emily Thornberry and Shadow Defence Secretary Nia Griffith- before making his statement.
Sources claim Griffith had concerns about the statement but they were ignored and the consultation was "perfunctory".
On SkyNews, Thornberry made clear she disagreed with Watson.
Allies of Corbyn said that Watson had previously 'cut across' the leadership on Syria in December 2015, when the Commons was asked to back RAF strikes against terror targets in the country.
But a majority of the Shadow Cabinet, Parliamentary Labour Party and an overwhelming proportion of the party membership opposed the action at the time, they added.
The Government won the vote in 2015, after an emotional speech by then Shadow Foreign Secretary Hilary Benn supporting tougher action. Watson and other Labour MPs also authorised UK support in strikes against suspected terrorists.
Backers of Corbyn said that there was insufficient time to convene a full meeting of the Shadow Cabinet on a telephone conference call on Friday before the statement was published.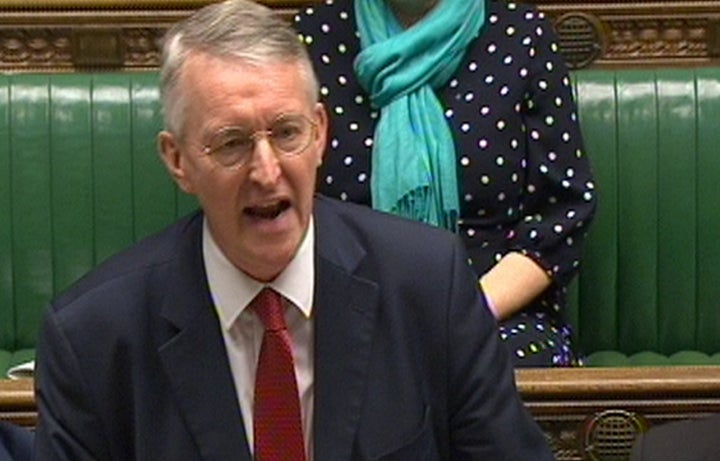 Corbyn supporters point out that US intelligence failures over Iraq's alleged weapons of mass destruction, as well as its claims about the Al-Shifa pharmaceutical factory in Sudan in 1998, proved the need for independent verification of the cause of this week's Sarin deaths.
The "key test" for the Labour leader was whether any action in the region would lead to a resolution of the conflict, one source said.
Damascus and Moscow deny the regime used chemical weapons on Tuesday and claim the Sarin was released by a strike on stockpiles held by extremist groups in the area.
But independent analysts say that deadly Sarin gas was deliberately used in the attack on a region that is still dominated by opponents of the Assad regime.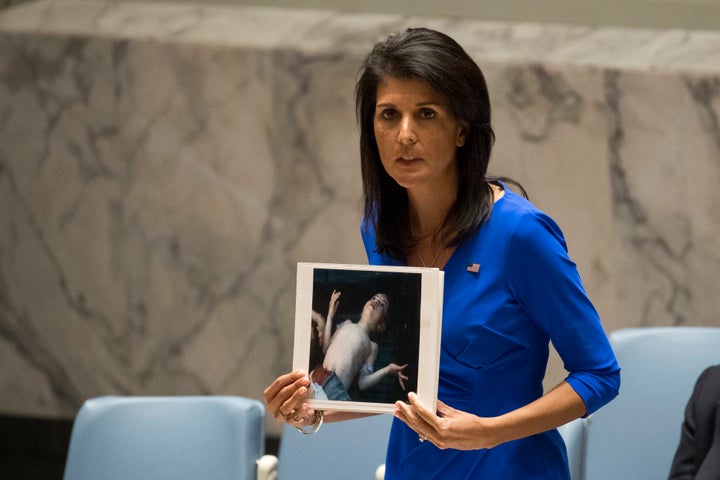 The House of Commons voted against British military air strikes in 2013 after another suspected chemical weapons attack on the outskirts of the capital Damascus, in which hundreds of people were reported to have died.
Corbyn's response came three hours after Lib Dem leader Tim Farron backed the American military action and an hour after deputy leader Tom Watson also supported it.
Farron told HuffPost UK: "Labour rather than having a position, today seem to have three. Corbyn is like the American isolationists of the 1920's, the world can carry on and has no impact on us.
"I firmly believe a crime against humanity is a crime against humanity and what happens in another part of the world affects me. My liberal Liberalism is an internationalist one.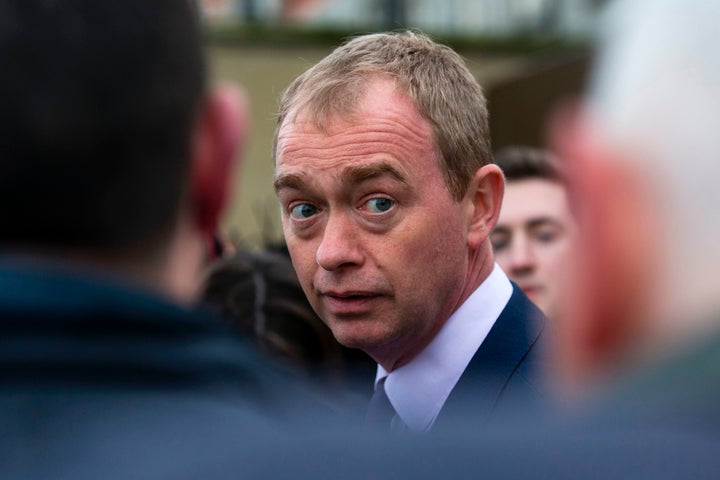 "Labour are not only useless, but yet again on the wrong side of history, they are not united on anything nowadays and are not a functioning opposition. The real opposition now comes from the Liberal Democrats who are arguing for a politics that is open, tolerant and united."
Former shadow foreign minister and ex-Paratrooper Dan Jarvis told HuffPost UK that he supported the military action but only if it was part of a wider strategy.
In a statement, Jarvis said:
"The use of chemical weapons constitutes a war crime for which the Assad regime must be held accountable. The West's failure to act against this regime has served only to exacerbate the appalling suffering in Syria.

"Any strikes must be as precise and as limited as possible; between Assad and ISIS the Syrian people have already endured far too much pain and loss. The US's action against the regime must be part of a clear strategy for the country and the region.

"Furthermore, air strikes alone are never enough. They must be part of a plan to stabilise the country with negotiated no-fly zones, safe-zones, and humanitarian extraction and supply routes all considered.

"If the air strikes are not part of a coordinated strategy, they run the risk of only furthering the suffering; either through the killing or injuring of civilians or the triggering of reprisals against them.

"President Trump must also understand that Russia remains critical to the stabilisation of Syria, it is not good enough to have two political strong men butting heads; unless they find a stable solution only the people of Syria will suffer."
Former Shadow Foreign Secretary Hilary Benn, whose sacking by Corbyn sparked last year's leadership challenge, added his support for the US action.
"Let's hope Syria will now think twice before deciding to gas its own people again. Priority must be humanitarian assistance for civilians," he said.
Former Shadow Business Secretary Angela Eagle added her support.
The backbench Labour defence committee said: "The US action overnight was proportionate and should have Labour's full support."
Its chairman John Woodcock tweeted that Theresa May had been equivocal in her own response until the air strikes.
Related