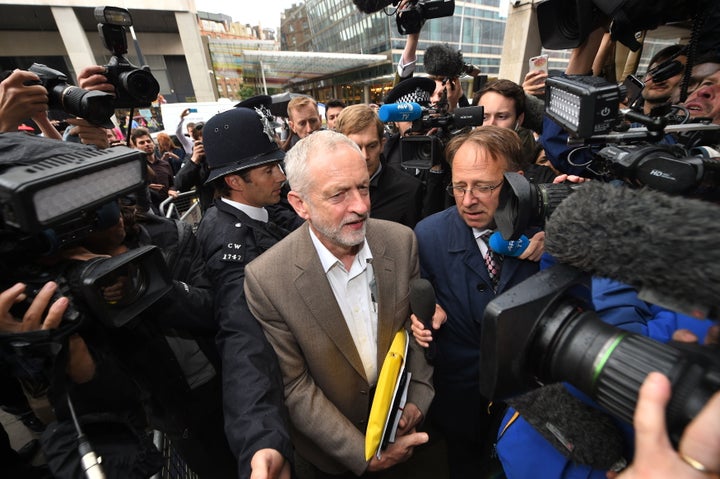 Jeremy Corbyn's political future is hanging in the balance after the party's ruling body decided to vote in secret on its leadership rules.
In a move that could spark swift legal action by Corbyn and his supporters, his critics believe he will have to seek the backing of MPs and MEPs if he wants to fend off a challenge from Angela Eagle.
And with fewer than 40 MPs backing him in a vote of 'no confidence' last month, and no prospect of any MEPs' support, the decision would effectively topple him from the leadership after just nine months in the job.
The NEC voted by 17 votes to 15 in favour of making its decision on the legal position in a secret ballot.
As the meeting threatened to drag on for much of Thursday evening - having started at 2pm - it emerged the NEC would only hear the legal advice of Jamie Goudie, a QC who is expected to say Corbyn is not automatically be on the ballot.
Another lawyer, Mark Henderson, has apparently been denied the chance to present legal advice that is favourable to Corbyn.
Journalists remain outside the NEC meeting, hungry for news of any developments.
HuffPost's Martha Gill captured how the meeting looked like from the outside.
The NEC has rejected a rival plan from Shadow Home Secretary Andy Burnham to give Corbyn five more days to come to a compromise plan.
The need for the secret ballot was underlined by the risk of possible online abuse, harassment and violence by those angry with Labour MPs and others seen as behind the 'coup' against Corbyn.
If Corbyn is effectively kept off the ballot paper, fellow former Shadow Cabinet minister Owen Smith is expected to join in the contest.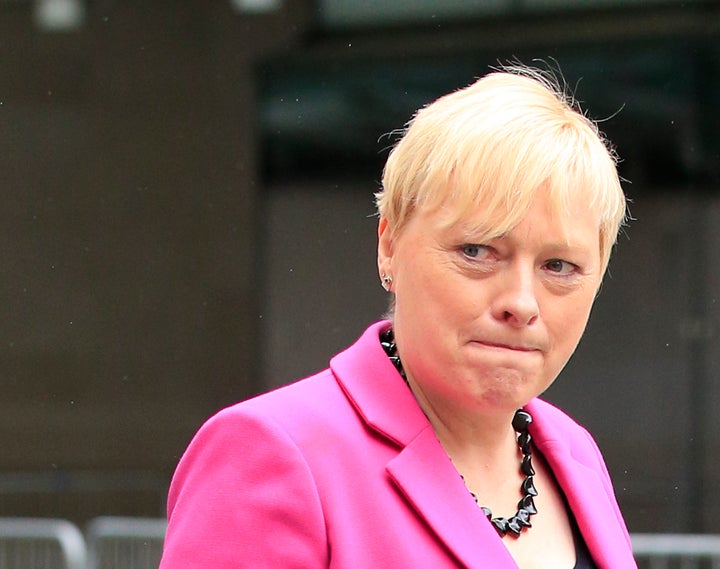 Corbyn - who revealed he had had death threats himself this week - condemned an attack on Eagle's constituency office in Merseyside, which saw a brick thrown through its window overnight.
Amid heated scenes at the NEC, there were claims that Corbyn at first objected to a request for him to leave by chair and Usdaw union chief Paddy Lillis.
The 33-strong body insisted he should not be present while it discussed his future. Allies of the leader dismissed as 'complete fabrication' reports that he had refused to leave the room and he left straight away.
At the meeting at Labour's HQ in Victoria, London, general secretary Iain McNicol was set to present legal advice that the party's own leadership rules require a sitting leader to get 20% of MPs and MEPs' nominations if challenged.
Allies of Corbyn pointed to rival legal advice – as revealed by HuffPostUK – which suggested that the rules mean a current leader should automatically go on the ballot paper in any leadership election.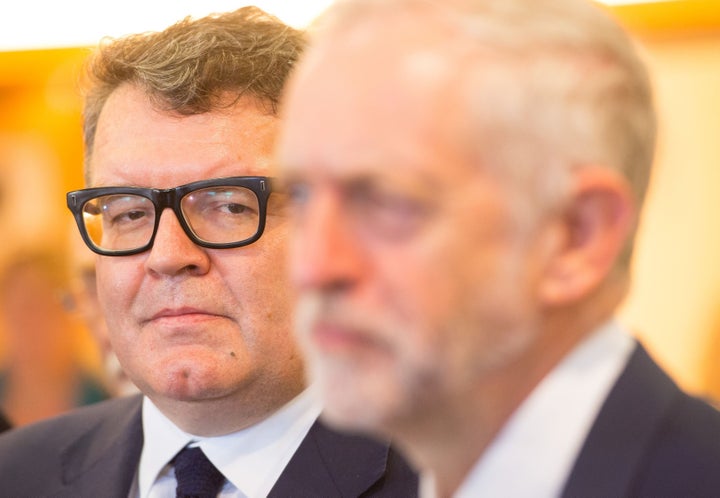 Deputy leader Tom Watson was accused by some supporters of Corbyn of influencing the meeting with a strong insistence that party rules require a leader to have the support of their Parliamentary party.
The tense meeting is set to continue for hours, but the leader's backers are ready to take the party to the High Court, possibly with an injunction as early as Wednesday, should it rule he needs MPs' nominations.
All but one member of the NEC was present for the crunch meeting, with GMB veteran Mary Turner too ill to attend.
With every vote crucial, proceedings were changed to allow sitting NEC member Keith Vaz to return to the Commons for a meeting of the Home Affairs Committee which he chairs.