A leadership coup against Jeremy Corbyn this summer is still "very much a live discussion" in the wake of the 2016 election results, Labour MPs have told HuffPost UK.
Shadow Chancellor John McDonnell and local elections chief Jon Trickett told party critics to "put up or shut up" today, declaring that Labour had made progress on its share of the vote from the 2015 general election.
Jeremy Corbyn said his party had "hung on" in local government. "We were getting predictions that we would lose councils and we didn't," he said.
And some Labour MPs critical of the leadership believe that Corbyn now has "breathing space" because the party didn't lose key councils in the south like Southampton, Crawley and Hastings.
But while some believe that Corbyn should be given one more year in post to prove himself, others disagreed with deputy leader Tom Watson, who called for "patience" from MPs.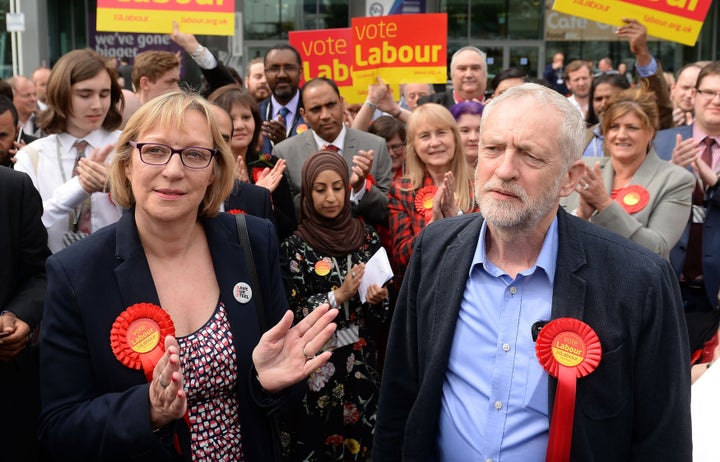 One Labour MP told HuffPost UK: "Some people's patience is shorter than others. The lesson of the past is we can't leave it until six months before a general election when Labour MPs panic about their seats.
"It's still very much a live discussion. The problem with this 'give Jeremy enough rope and he'll hang himself' is that if you give him enough rope he'll hang the Labour party. It's an issue of live debate."
Many critics pointed out that the failure to make gains was the worst performance by an Opposition leader in decades and the disastrous third place in Scotland was a body blow when combined with boundary changes ahead of 2020.
Several MPs are waiting for the weekend's fallout over the results to settle before making their minds up about a coup, but some are still determined that once the EU referendum is out of the way on June 23, minds will focus again on Corbyn's chances of winning in 2020.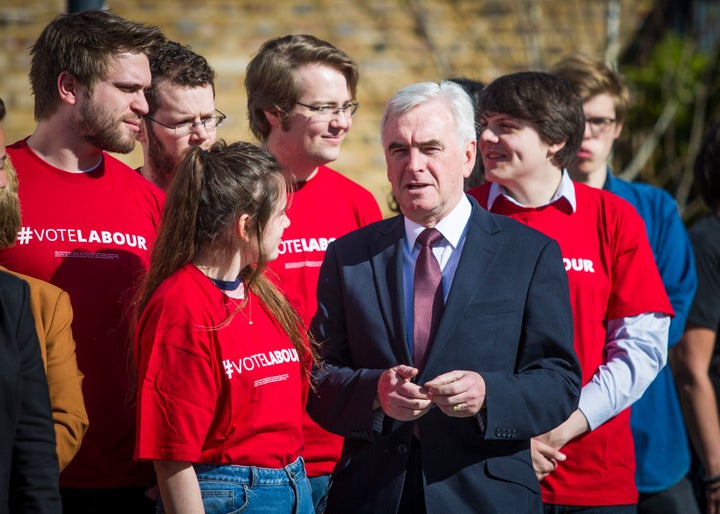 Another senior Labour MP and former shadow minister told HuffPost UK that colleagues were still weighing up what to do next. "What's clear is that we are not on a trajectory for Government. The more time goes on, the more [Corbyn's allies] will be emboldened and organised."
The MP pointed out that 2016 is the biggest set of national elections before 2020 and that next year's county council elections will lack any 'trigger' for action.
If the EU referendum backs Brexit, Corbyn is certain to face a challenge, another MP added. But other triggers could include a row such as the one over anti-semitism or a response to a "major event", one MP said.
The Trident vote is now expected to be a free vote and possibly less divisive than Syria. A Shadow Cabinet reshuffle and purge of the party's whips could however spell danger for the Corbyn team. "Let's take the temperature at the PLP on Monday," one MP added.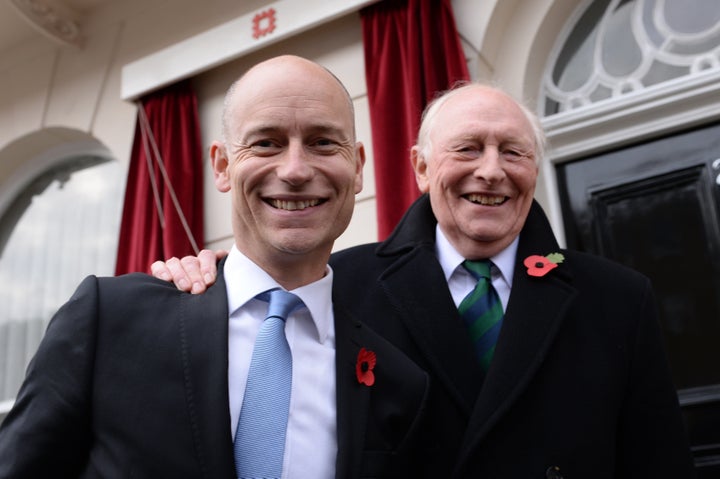 Stephen Kinnock told HuffPost: ""A very important part of the equation is the message. I think it's time for Jeremy to listen to what the electorate is telling us, to change our narrative and our policies flow from that.
"Whoever is the leader of the Labour Party has to understand that."
One senior Shadow Cabinet minister who had been poised to back a challenge said that more time was needed. Another senior critic said that Watson's intervention "could make a lot of people reticent".
Another backbencher told HuffPost: "The increasing number of people leaving the party want to see a sensible PLP make a move, but there's no likelihood of it for now.
"Shadow Cabinet members are today celebrating failure with smiles on their faces. These aren't shit-eating grins, they genuinely believe they've done well.
"There's a buyer's remorse with the leadership across much of the membership now. McDonnell clearly fancies his chances but the membership has to recognise the failure before they'll change their minds."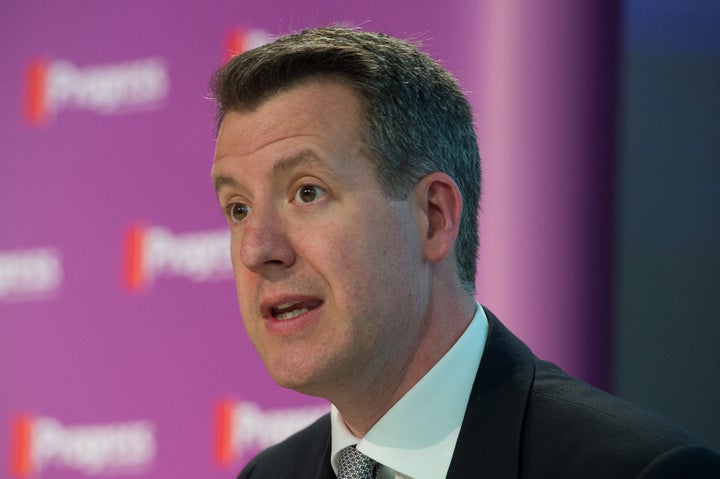 GMB General Secretary Tim Roache today said that Labour was "at the stage when we should be winning hundreds of seats".
But although he warned MPs to now unite around the leader, he suggested he was on probation for another year. "Let's give it a go for a year or so. Who knows what might happen," Roache told the BBC.
Critics are split on the timing of a challenge but all insisted that the overall results were still a disaster because third place in Scotland and pressure from UKIP in Wales and the north meant Labour was years away from winning a Parliamentary majority.
McDonnell issued a strong warning to any plotters. "The begruders, because that's what they are….it's time to put up or shut up."
But former Shadow Chancellor Chris Leslie told the BBC: "Telling people…to shut up. How on earth is that listening..?
"Of course, John McDonnell was always the most loyal of MPs over the last 30 years, so he comes to this with great authority," Leslie added, a reference to his successor's record as a rebel.
"The bookies are predicting that we won't be in Government before 2031. I'm not content with that. I don't see those non-voters coming out. I don't see a coalition with Greens and Liberal Democrats.
"Really we should have been absolutely wiping the floor with the Conservative party. In some ways, we are falling backwards."
He added that Labour was doomed to defeat "if we don't get out of this Momentum-ist timewarp about unilateralism or whatever…"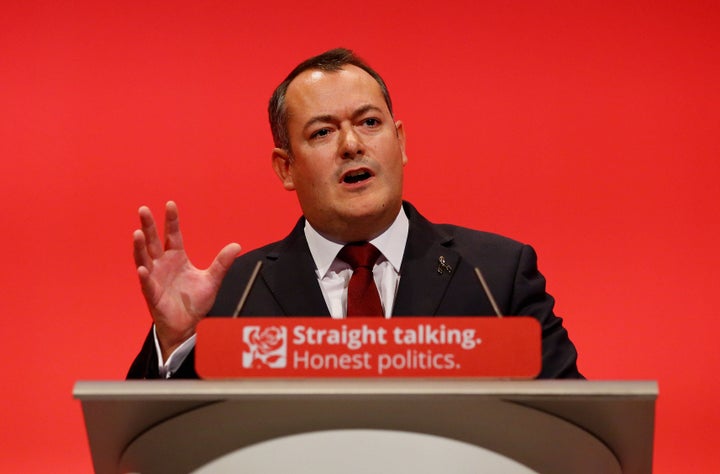 Michael Dugher, a former shadow minister, told BBC 5 Live: "The whole of the Labour party now needs to come together and reflect on those results. We've got to learn those lessons and we've got to do it fast.
"We can't just put our fingers in our ears."
He called for MPs to unite "ahead of the EU referendum", leaving hanging the idea of a July coup attempt.
"Average gains in local elections for a leader of the opposition are over 400. If you are going to go on and win a general election it's over 500. That ought to be alarming for those in the Labour party that see the disarray in the Conservatives."
But leftwinger Paul Flynn hit back at Dugher with this tweet.
Shadow Scottish Secretary Ian Murray became the first Shadow Cabinet minister to directly attack the leadership.
He told Radio 4's World at One programme: "I don't think the public see the UK Labour Party led by Jeremy Corbyn at the moment as being a credible party of future government in 2020.
"That's something, after this week's results, we should reflect on."
One MP told HuffPost: "Corbyn says we 'hung on' today. Yes, and councillors say they 'hung on' despite him not because of him."
Labour MP Jess Phillips said: "It should have been a lot better. I wouldn't be resting tonight putting my feet up if I was Jeremy Corbyn."
Several council chiefs were highly critical of the leader and more are expected to break cover over the weekend.
John Ferrett, Labour group leader on Portsmouth Council, told the BBC: "People just see the Labour party leadership as being incompetent. They don't feel they can be trusted, not least on defence, and that is really hurting us.
Peter Lamb, Labour leader of Crawley council told the Times: "We need a much better team around the leader. At the end of the day he has relied on friends from way back but now is the time to build a team that is actually capable. He has to genuinely reflect on what has happened in the last 24 hours."
However, Jon Trickett, the Shadow Communities Secretary in charge of the local elections campaign told Radio 4 that the party was "is one step on quite a long journey and there is more to do".
"I set the task for the Labour party – and remember I'm the elections coordinator - as to reduce the deficit which we had last year. I don't know why people refer back to 2012 when the last election was in 2015. "