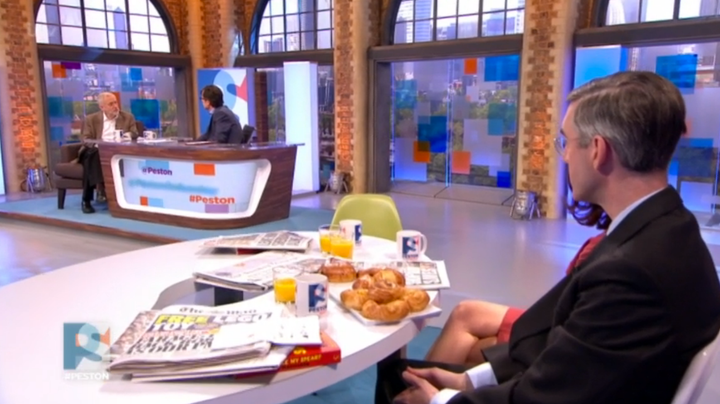 Jeremy Corbyn has said immigrants make a "wonderful contribution to our community" and blamed Government spending cuts for fears over local schools, housing and hospitals.
In a wide-ranging and well-received interview on Peston on Sunday, the Labour leader attempted to undermine the anti-immigration argument dominating the EU referendum debate as he made clear incomers were not at fault for pressure on public services.
Corbyn has been criticised for his reluctance to take a central role ahead of the June 23 referendum and his brother, Piers, says he is "in his heart a eurosceptic", representing a view held by some on the left.
But on the new Sunday morning politics show, which is winning plaudits for its relaxed style, the Islington North MP joked about his brother's take: "He's a weather forecaster not a psychologist."
Arguing the pro-EU position of the Labour Party and trade unions was "very clear", he said that central Government cut backs were fuelling the tensions felt by local communities.
"We have to ensure shortages of housing and shortages of school places and pressure on our hospitals are dealt with by sufficient funding and investment into local communities and economies by central government. This Government is spectacularly under-funding local authorities in the poorest inner-city areas. You could lay a map of poverty in Britain and lay a map of the highest level of local expenditure cuts and it would be those would be the same places.

"Those that work in our health services that make sure our health services survives are often people who come to work in Britain, either from outside Europe or within Europe. Migration is a plus to our economy as a whole. Those people pay a lot of taxes. They receive much less in benefits compared to the rest of the community. And make a wonderful contribution to our community."
His interview was praised by Labour MPs often critical of the leader.
Former adviser to Tony Blair, Phil Collins, also gave the Labour leader a positive review.
The trickiest moment for the Labour leader came when asked by ITV political editor Robert Peston if he considered himself to be "middle class" - and referred to the family home he grew up in in Shropshire.
"Oh gawd," he began, a little flustered. "I don't know."
He went on to suggest that wasn't the point.
"I live in my own house - it's a shared ownership with a bank - it's called a mortgage these days. I live in a house, I'm an owner occupier in my constituency, that puts me in the minority. Yes, every MP has a lifestyle which is I suppose more a less middle class.

But I see myself as someone who represents, and is proud to represent, a community of the poor and the better off. Above all it's a community that wants to come together to ensure that everybody can achieve their maximum in life and in society."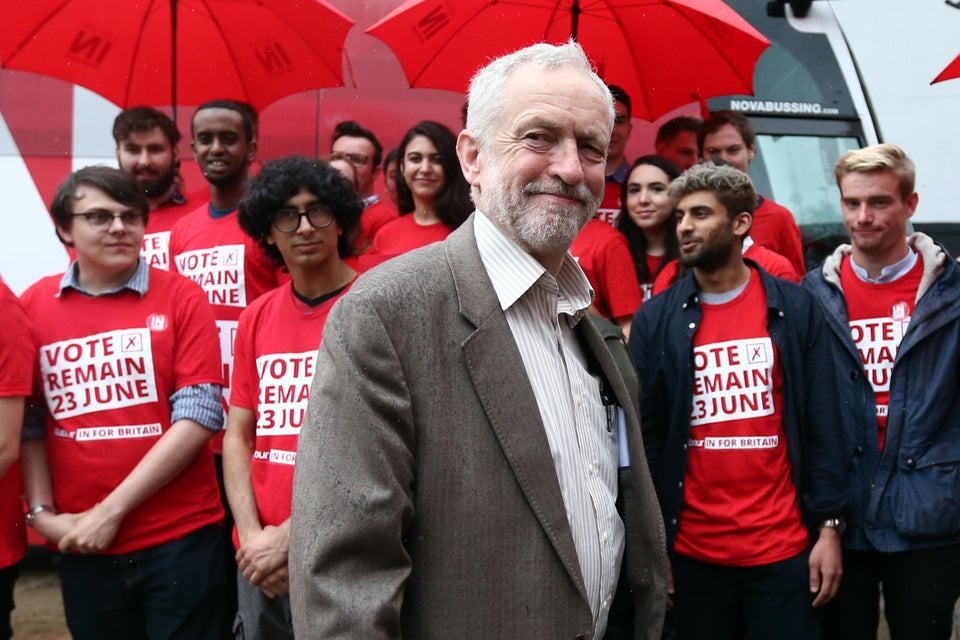 Jeremy Corbyn And Alan Johnson Launch The Labour In Battle Bus
Popular in the Community