Jeremy Corbyn has said Donald Trump's shock election as US president is a result of public anger at the "failed economic consensus" pursued by establishment politicians.
In a lengthy statement on Wednesday morning, the Labour leader said "some" of the policies promoted by Trump during the campaign against Hillary Clinton had been wrong.
However Corbyn views his route to government in the UK as offering a leftwing answer to the frustrations felt by voters at the "governing elite".
Some supporters of the Labour leader have also suggested Trump's victory, in the face of most polling data, shows Corbyn can beat Theresa May despite the wide Tory lead.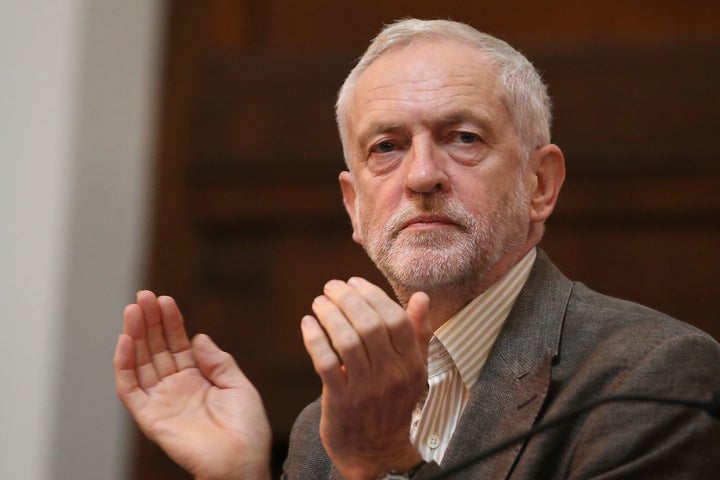 In his statement, Corbyn said: "Trump's election is an unmistakable rejection of a political establishment and an economic system that simply isn't working for most people. It is one that has delivered escalating inequality and stagnating or falling living standards for the majority, both in the US and Britain.
"This is a rejection of a failed economic consensus and a governing elite that has been seen not to have listened. And the public anger that has propelled Donald Trump to office has been reflected in political upheavals across the world."
"But some of Trump's answers to the big questions facing America, and the divisive rhetoric around them, are clearly wrong."
Corbyn said voters in Britain and elsewhere "will be understandably shocked" by Trump's victory as well as "the rhetoric around it and what the election result means for the rest of the world, as well as America".
"I have no doubt, however, that the decency and common sense of the American people will prevail, and we send our solidarity to a nation of migrants, innovators and democrats," he said.
"After this latest global wake up call, the need for a real alternative to a failed economic and political system could not be clearer. That alternative must be based on working together, social justice and economic renewal, rather than sowing fear and division. And the solutions we offer have to improve the lives of everyone, not pit one group of people against another."
"Americans have made their choice. The urgent necessity is now for us all to work across continents to tackle our common global challenges: to secure peace, take action on climate change and deliver economic prosperity and justice."
Shadow justice secretary Richard Burgon, a close ally of Corbyn, echoed the Labour leader's words. He said while it was "deeply worrying" that Trump had won, the Democrats were at fault for nominating Clinton.
"The choice of a Democrat candidate was sadly very helpful to trumps 'anti-establishment' pose," he tweeted.
"Any progressive who want to win big elections must turn their mind to changing the fundamentals of an economic system which has created so much anger.
"There is no election wining future for 'the left' if it is not about challenging the fundamentals of the economic status quo as well as being socially progressive."