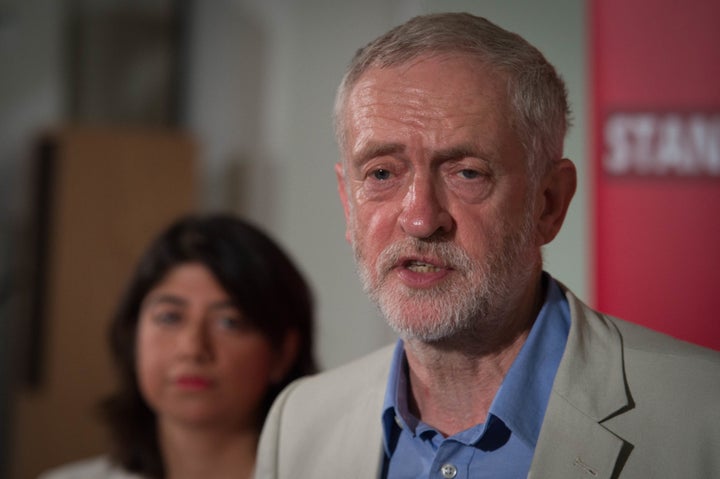 Jeremy Corbyn should take urgent action to root out a new culture of "bullying intimidation" infecting the Labour party, a member of its ruling National Executive Committee has warned.
Blogging for HuffPost UK, Alice Perry, the local government representative on the NEC, said that the Labour leader should expel swiftly anyone guilty of harassment or threats to colleagues.
Amid fresh fears for the safety of party staff, members and MPs, Perry said that it was not sufficient for Corbyn to issue statements condemning the intimidation but had now to act to stop it.
"Words are not enough. It's time for Labour to take strong action against these people...Guilty parties must be kicked out of the Labour Party," she wrote.
Labour this week took the unprecedented step of suspending all local party meetings for the duration of the leadership campaign, in a bid to curb violence and threats.

Perry said that she was one of several female members of the NEC who had faced intense abuse, ranging from death and rape threats to broken windows and smashed cars.
She was among those who pleaded for a secret ballot of the decision to keep Corbyn on the leadership ballot, pointing out that protection from abuse was paramount.
Several members of the NEC urged Corbyn to get grassroots group Momentum to take tougher action on the fringe and far-left activists using its name to power angry exchanges online and offline.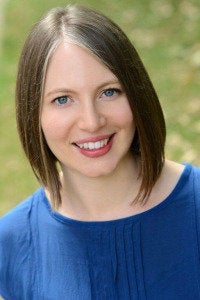 Perry, a councillor in Islington, said that the parallels with Militant were powerful.
"In the 1980s fringe groups sort to gain control of local Labour Party branches," she wrote.
"One method of achieving this was deliberately disrupting meetings and bullying and harassing members in order to create such a toxic environment that normal people would decide there were far nicer ways to spend their free time. Similar tactics were employed British National Party when they tried to gain control of local Councils.
"There is very a big difference between healthy, comradely disagreements and threatening to rape someone's daughter or threatening to "kick the f*****g s*** out" of someone, or even "Cox" someone you disagree with.
"If you think this behaviour is acceptable, if you think the ends justify the means, then you do not belong in the Labour Party."
She added: "What message would it send to the public if we are can't stop the bricks being thrown through windows, or the threats to rape or kill our MPs? It's time to take responsibility and end this, before it ends us."
"The thing that really upset me about that meeting was that the Labour party leader voted against the proposal to have a secret ballot to protect colleagues," she told Radio 4's World At One programme.
But defenders of Corbyn stressed that his main aim had been for NEC members, including unions, to be seen to be accountable on such a big decision.
One source close to the leader told PoliticsHome: "Holding secret voting on the NEC is virtually unprecedented. It's a very unusual situation, and I think the idea was that those people should be accountable for the decisions they take."
Angela Eagle, whose own constituency office had a window smashed with a brick, on Wednesday launched a 'Keep It Comradely' campaign to cut the abuse.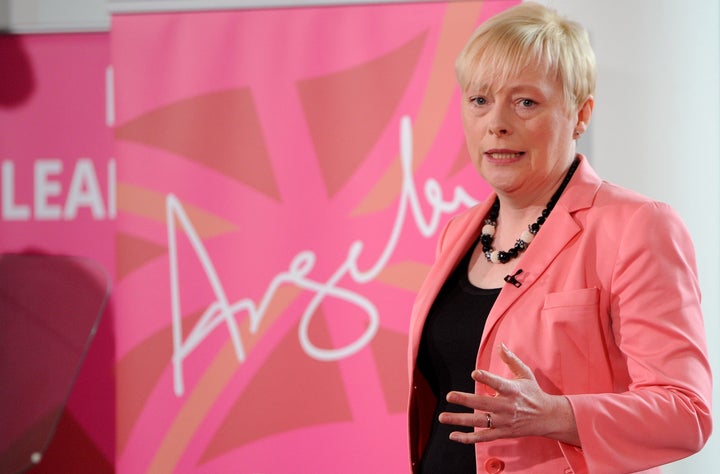 She said: "If we want a strong, united Labour Party to take on the Tories so that we can work together for a Labour government that can heal the country, there is no place in this debate for any form of abuse or bullying."
A special paper on the leadership contest, passed to HuffPost UK, revealed that the move to suspend local party meetings was to prevent further intimidation and violence of MPs and members.
"All normal party meetings at CLPs [Constituency Labour Parties] and branch level shall be suspended until the completion of the leadership election," it ruled.
Only meetings for supporting leadership nominations, campaign planning meetings for by-elections or elected mayors, plus others agreed by the general secretary, will be allowed.