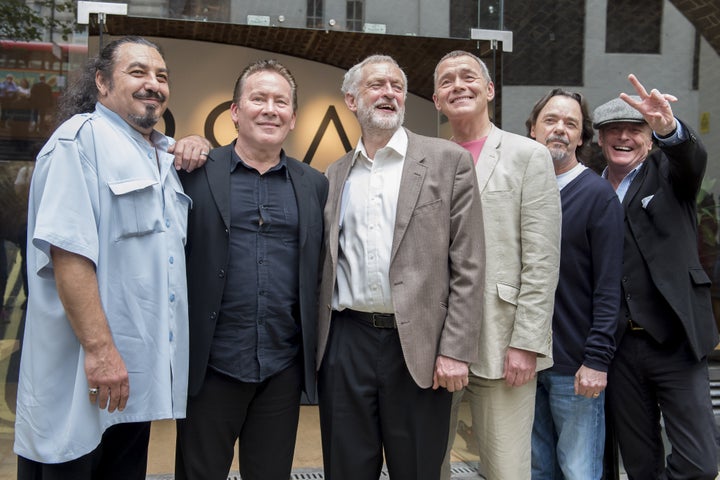 Jeremy Corbyn today welcomed the "incredible endorsement" of 1980s regge band UB40 - most famous for their hit 'Red Red Wine'.
Speaking at a press conference in central-London infront of a #UB4Corbyn slogan alongside the band, Corbyn praised them for their "good, progressive and inclusive" music.
Despite insisting he was "not going to sing" and "not going to dance", Corbyn told the audience "there is creativity in all of us".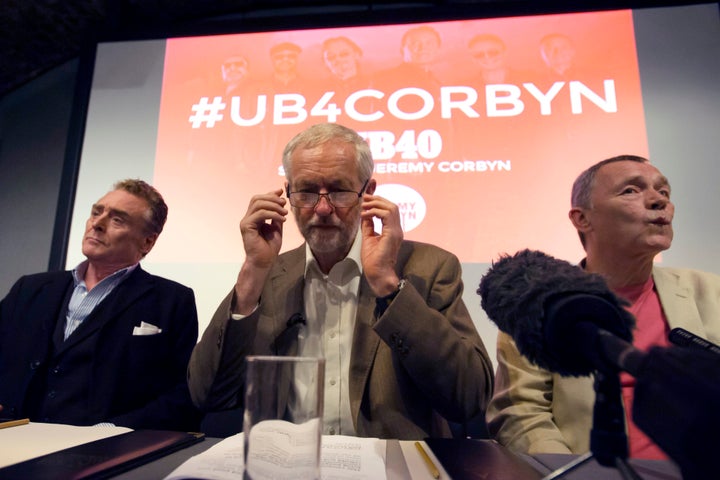 Corbyn is in the middle of a bitter leadership battle with Owen Smith, with most of his MPs ranged against him. However he is expected to win re-election easily thanks to the support from party members.
Asked what can politicians learn from musicians about bands, and perhaps with that in mind, he said:
"I think team work, supporting each other, coming together being creative together, improving society, working together. That's what bands do - until they fall out."
The band said Corbyn had "re-ignited an interest in politics for people who no longer felt included, and engaged and inspired a new generation of young voters who, for the first time, believe that they have an incorruptible politician who truly represents them".
UB40's vocalist, Robin Campbell said Corbuyn was "the only leader offering something different to business as usual. Westminster needs big change, and Jeremy is the man to do it".
Corbyn also said he had "absolutely no desire whatsoever to go on Strictly Come Dancing". But he wished Ed Balls, the former shadow chancellor, "well", in his role on the show.