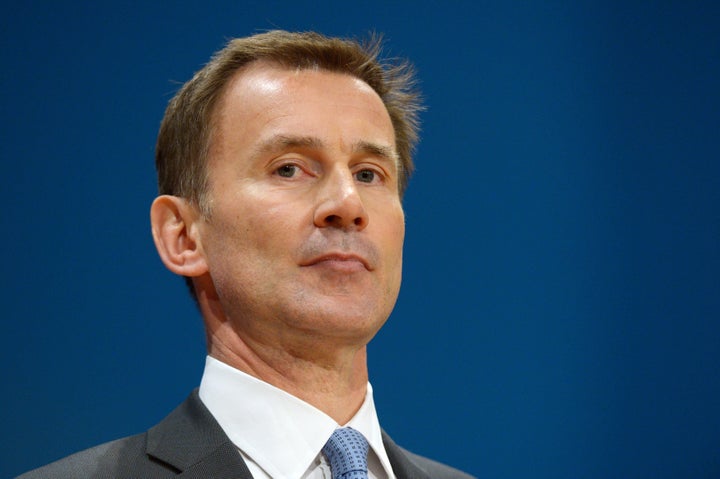 Jeremy Hunt is facing fresh demands for a cash injection for the NHS after new figures revealed that overdue repairs to dilapidated hospitals have soared in the past year.
Labour's Shadow Health Secretary Jon Ashworth hit out as he unveiled statistics showing the backlog for "high risk" maintenance work had rocketed by 69% in just 12 months.
The amount needed to upgrade hospital buildings and facilities – in order to prevent "serious injury" and "catastrophic failure"- increased from £458 million last year to £775.5 million this year.
In London alone, the high risk backlog has grown by £338 million, and the problem is one of the key reasons for more NHS trusts being placed into "special measures".
A damning report into St George's hospital in Tooting earlier this month concluded that a "neglect of maintenance" was a key factor in poor overall service.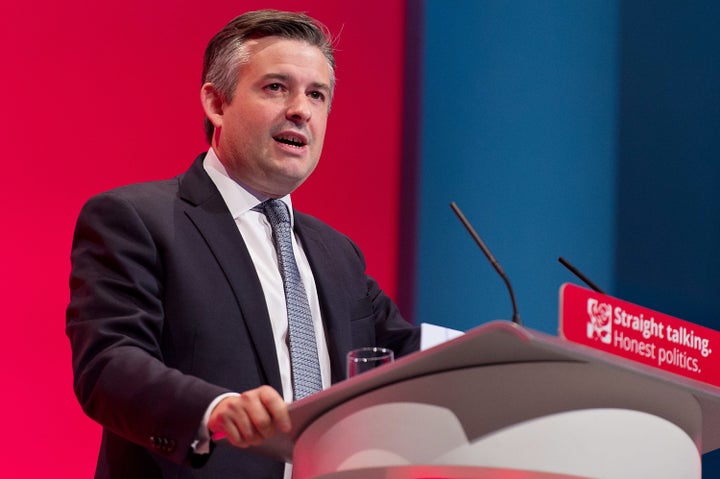 Figures passed to HuffPost UK show that the total repairs backlog in England has risen from £4.3 billion last year to nearly £5 billion this year, according to new figures compiled by Labour and raised in the House of Commons.
Ten hospital sites across England have a high risk backlog of more than £10 million.
Confronting Hunt in the Commons, Ashworth said: "NHS finances are so stretched, even urgent repairs are being left undone.
"Shouldn't he do his job and make sure that next week's autumn statement delivers the money the NHS urgently needs?"
The Chancellor is already under pressure to pump in more money to the health service in his Autumn Statement, and Hunt hinted this month that he was lobbying for extra funds to cope with the winter crisis and social care cuts.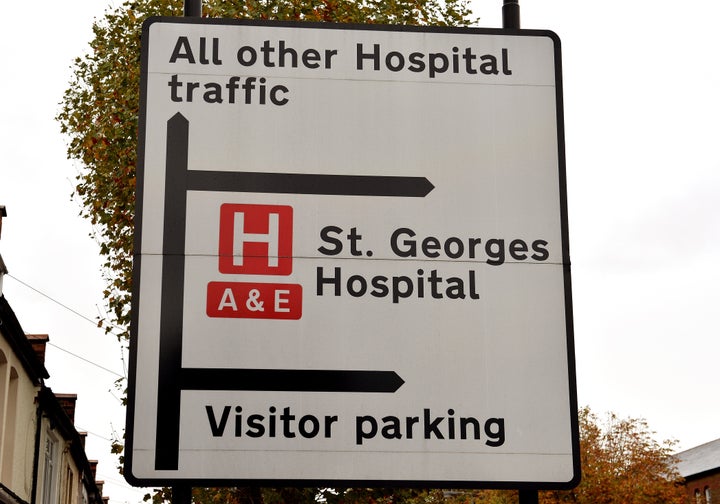 Labour made crumbling hospitals and schools a central feature of its election campaigns in the run up to its 1997 landslide under Tony Blair.
According to NHS Estates, "high risk maintenance" is classed as that which "must be addressed with urgent priority in order to prevent catastrophic failure, major disruption to clinical services or deficiencies in safety liable to cause serious injury and/or prosecution."
There are 1,068 sites operated by NHS trusts which report an overall maintenance backlog.
Ten sites alone have a high-risk backlog of over £10 million.
CHARING CROSS HOSPITAL

ST MARY'S HOSPITAL

ST GEORGE'S HOSPITAL

HAMMERSMITH HOSPITAL

NORTHWICK PARK & ST MARK'S HOSPITALS

WHIPPS CROSS UNIVERSITY HOSPITAL

ADDENBROOKES HOSPITAL

DONCASTER ROYAL INFIRMARY

ROYAL LIVERPOOL
Hunt said that Labour's 2010 manifesto wanted to cut the NHS budget and in 2015 it offered just £2.5bn of the £8bn NHS England wanted.
"It's not enough to found the NHS, you have to fund it," Hunt said.
He conceded that "there is financial pressure" on the system, and said the Government would deliver on its pledges to maintain the highest standards of care.
When asked by Labour MPs today if the NHS would get the £350m a week extra promised by the Vote Leave campaign, Hunt replied: "No one would be more delighted than the Health Secretary if we had a Brexit bonus for the NHS".
A Department of Health spokesman added: "NHS buildings should be of the highest standard which is why we're investing £20bn over the next five years in maintenance and new buildings. Hospitals can apply for extra funding to help as needed."
Popular in the Community